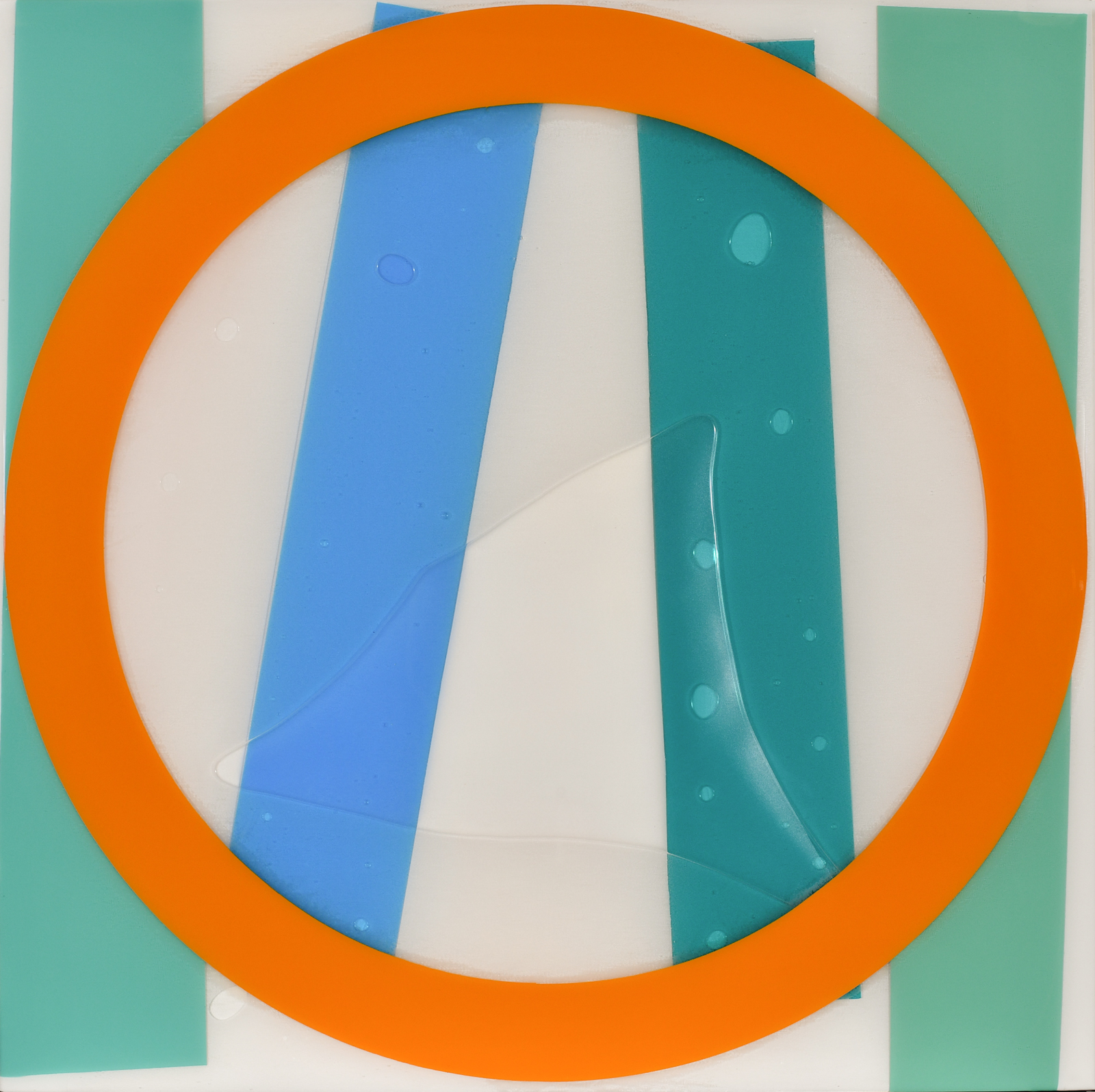 2424_10
Mixed Media
24" x 24"
Signature on the back
Mixed media on canvas with resin, hang ready
Retail Price: $1728
Minimum Bid: $600
Buy It Now: $2600
This piece is a non-representational abstraction comprised of paint and plastic, under resin, on canvas, exhibiting an analogous palette of yellow, green, and blue. A joyful and sophisticated composition that could enhance any modern or contemporary dwelling. Through multiple layers of Mylar, transparent colored plastic, and spray paint, under resin, Steven creates minimalistic, non-representational abstractions. Each piece is a study of color, color combinations, and the emotional effects of represented color(s). Simple shapes are incorporated, such as the circle, which predates recorded history and is majorly associated with positivity. The aim of the work is to provide an experiential, contemplative glamour to the viewer. Steven's current work is an amalgamation of his earlier works of glitter on canvas, and his latter, more recent point of view, that of nautical, abstract mixed media. The sea is his muse. His adolescent years on the shores of Lake Michigan combined with his years in San Francisco's urban bay have influenced his works. Water and life on/near the water have always been a part of his environment and have constructed his sense of self.