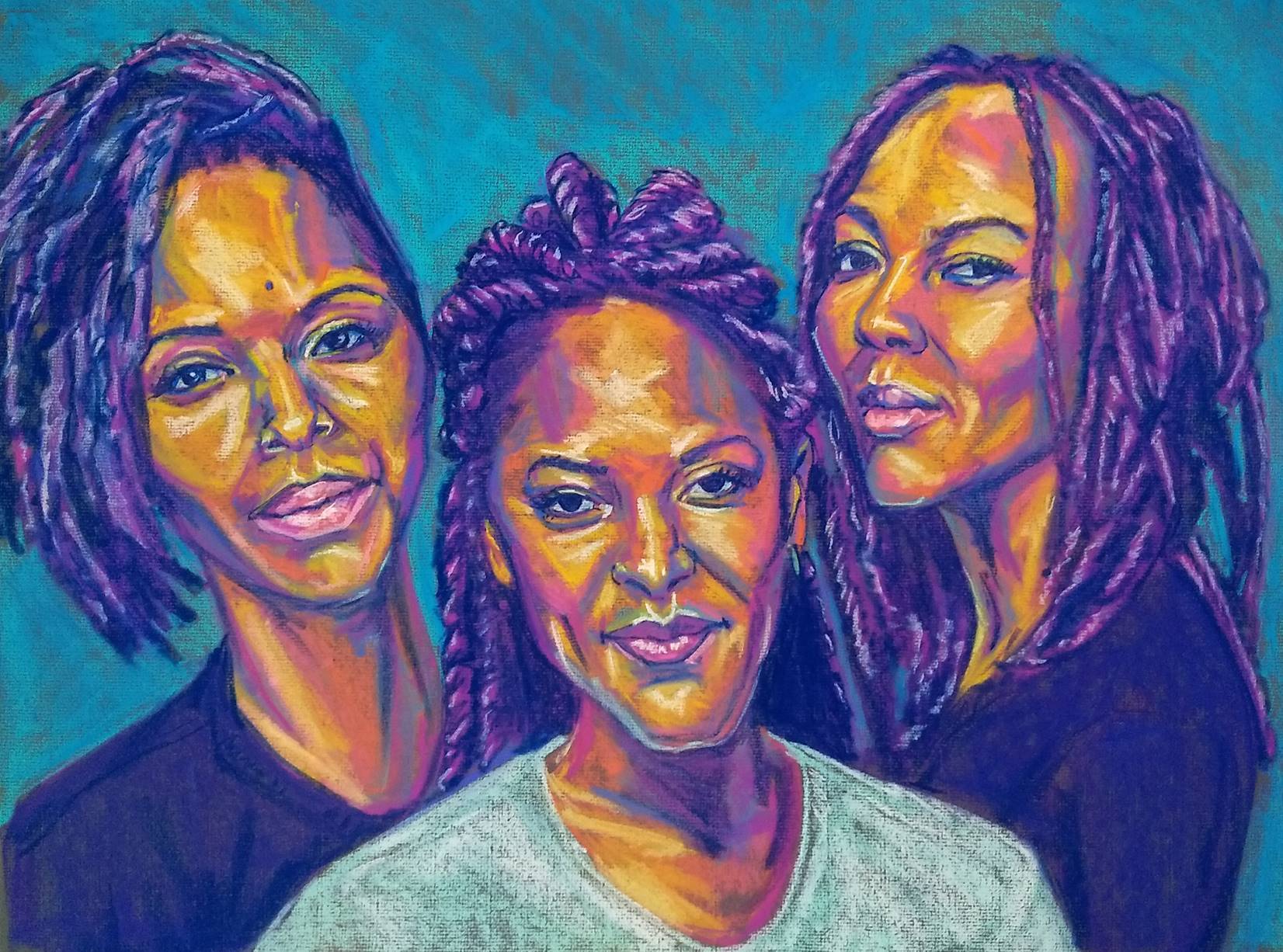 3 Black Lives Matter Founders: Patrisse Cullors, Alicia Garza, and Opal Tometi
Drawings & Prints
33" x 27"
Signature on the front
Framed pastel on paper
Retail Price: $650
Minimum Bid: $225
Buy It Now: $975
Ragland is a fine artist focused on figurative drawing. The influence of her career in graphic design is evident in the placement of poses and limited color palette. She has always been pulled to the simplicity and complexity of the human figure. She prefers to capture a pose quickly and fluently. The figure is so personal, so close; she is so very aware of its image, yet she shuns realism. She feels that is too obvious. She strives to interpret the figure and perfect the mood of the pose while conscientiously trying to create a well-designed work of graphic art. Ragland studied under master figure artist Harry Carmean and master anatomical artist Burne Hogarth; as well as painters Dan McCaw, Lorrie Madden and Peter Liashkov; illustrators Antonio Lopez and Bill Rieser. Dawn Emerson and Pat Clark are more recent influences.