A Letter From Our Director
Thank you for those of you who tuned in, bid, donated, and cheered us on. Our quirky, bumbling, and heartfelt annual fundraiser was a resounding success and it is because of you! Tune in to laugh with us, and perhaps at us, in what we think is the best virtual fundraiser ever. If you didn't get a chance to donate, now is a great time!
Our Wonderful Hosts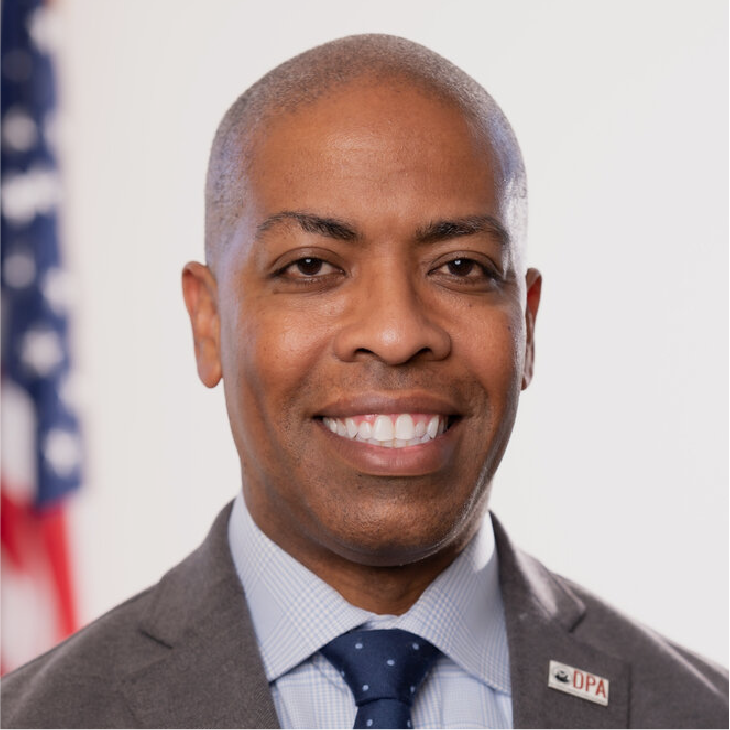 Paul Henderson | Co-host
By day, Paul Henderson is a nationally recognized expert in criminal justice reform, a veteran prosecutor and champion for social justice. The former Chief of Administration and prosecutor for Kamala Harris and Deputy Chief of Staff for Mayor Ed Lee, Henderson currently serves as Executive Director of the San Francisco Department of Police Accountability. He appears regularly as a political and legal analyst on MSNBC, CNN, PBS, and more. What you may not know about Paul David Henderson are the talents he brings to the silver--and now Zoom--screen to help nonprofits exceed fundraising expectations as you will witness on Saturday night. If there were an award for Best Actor and Best Dressed on the Philanthropic stage, he would win.
Sister Roma | Co-host
Sister Roma, our hostess with the mostess and "The Most Photographed Nun in the World," is one of the most recognized members of San Francisco's Sisters of Perpetual Indulgence. For more than three decades Roma has been on the frontlines in the war against HIV/AIDS, a champion for human rights, and one of the city's most colorful personalities. With too many awards to mention, from being voted Pride Community Grand Marshal to the recent SFAF Cleve Jones Leadership award, she's simply the best. We are honored she is ours, and yours, this Saturday at Art for AIDS 2020.
Lively Discussions With the Artists
Throughout the week of October 12 we will be hosting Art Talks; interviews with artists featured in our Silent Auction discussing their inspirations, creative process, and how they've adapted to living in the COVID-19 pandemic. In order to attend, please register for the auction at Greater Giving. Once registered, you will receive the Zoom webinar link on the day of the each event. Please note that each event will have a unique link.
Drawings & Prints
October 12, 2020 6:00pm
Featuring Jury Members - Nico VanDongen and Robert Melton
Distinguished Artists - Carrie Ann Plank, Simona Bunardzhieva, Michelle Mongan and David Avery
Photography
October 13, 2020 6:00pm
Featuring Jury Members - Susan Breall and DeWitt Cheng
Distinguished Artists - Charles Anselmo, Greta & Manu Schnetzler, Sandra Chen Weinstein and Andrea Padilla
Mixed Media & Sculpture
October 14, 2020 6:00pm
Featuring Jury Members - Tom O'Connor and Renee DeCossio
Distinguished Artists - Sasinun Kladpetch, Michael Beckler, Fernando Reyes, Jenny Balisle and Sean O'Donnell
Paintings
October 15, 2020 6:00pm
Featuring Jury Members - Cynthia Farner and James Bacchi
Distinguished Artists - Maxine Solomon, Anna Sidana, Adam Forfang , Holly Wong and Mark Powers
Thank You To Our Generous Sponsors

Brad Hare & Gary Larioza
Dennis Gilbert, PhD & Stephan Ouellette, LCSW
James Bacchi & William Scott Balentine
Dena L. Narbaitz
Sophia Toh
James Wright
$1,000 Marlon Riggs
Peter Farmer Dentistry
Robert Marks & Saul Rosenfield
$500 Robert Mapplethorpe
Bard Adler & Michelle Cataldo
Judith Ahrens
Henry Bortman & Dwayne Schanz
Mahsa Hakimi
Dee Hampton
Christian Dowell
Joseph Brennan
Michelanne Baker
DK Haas & Trish Tunney
Yan Liu
Uzziel Prado
Laura Thomas
Martha Shumway
Matthew & Amy State
Lori Thoemmes & Susan Weigle
Joel Villalon & Joshua Schwartz
Scott Williams & Scott Walton
Thank You To Our Volunteers
Art for AIDS 2020 Host Committee
James Bacchi
Susan Breall
Tracey Broadman
Christian Dowell
Yolanda Ferraloro
Dena Narbaitz
Stephan Ouellette
Kate Shumate
Denise Tarantino
Sophia Toh
James Wright
Volunteers
Dee Hampton
Rachel Liebman
Francisco Nanclares
Perry Rhodes III
Denise Tarantino
Trish Tunney
Framers
Art for AIDS 2020 Jury
Charles Anselmo
James Bacchi
Susan Breall
DeWitt Cheng – Jury Chair
Renée de Cossio
Cindy Farner
Wade Hampton
Rachel Herbert
Catherine Mackey
Robert Melton
Matthew McKinley
Tom O'Connor
Carrie Ann Plank
Lisa Roth
Andrea Schwartz
Denise Tarantino
Nico van Dongen
Art Delivery and Shipping
Alliance Health Project Community Advisory Board
Susan Breall – Vice Chair
Philip De Carlo – Secretary
Mahsa Hakimi
Brad Hare
Reginald Hillmon
Enchi Liu
Bérénice Mettler
Ken Pearce
Uzziel Prado
Gabriel Sarah
Kate Shumate – Chair
Sophia Toh
Production