A Letter From Our Directors
It may be difficult to imagine the first eight months of the 2019/2020 fiscal year, the time we longingly refer to as "BP" or before the pandemic. Yet, during that time, the staff at AHP were busy doing this mission-driven work: caring for clients, designing trainings, hiring staff, holding fundraisers, and producing four-star monitoring reports. We rolled out our new black and brown inclusive rainbow stripe logo, installed a contemporary reception desk, and began an intensive trauma-based training for our counselors. When the pandemic hit, many of our staff and clients were traumatized by memories of the fear, uncertainty and loss during the AIDS epidemic. With inspiring strength, we witnessed them transform their worry into action to respond to another pandemic.
Our 2020 story, like so many, is one of fortitude: of a world- class team, the wild resiliency of clients and the stepping up of our donors. With dedication, ingenuity, and resourcefulness the staff responded to the pandemic rapidly to keep our clients safely in care, while swiftly developing systems for onsite appointments and work-from- home rotations, finding technology for themselves and our clients to institute telehealth. Meanwhile, our remote team members squirreled away in tiny apartments, with children, roommates, and noisy neighbors, in search of privacy. It became abundantly clear, that the staff is laser-focused on making sure our clients are well taken care of.
During the early summer, as we watched another era of racial reckoning fuse following the murders of George Floyd Breonna Taylor and Ahmaud Arbery; we asked ourselves, "What can we do to contribute to anti-racism?" The staff organized "Pride is Protest" for our annual LGBTQ Pride event. We then hired a consultant to guide our entire organization in the long overdue process of addressing power, privilege and white supremacist policies. We are on the journey to become a passionate anti-racist organization.
This period has taught us so much about the people getting care at AHP, those working here and about ourselves. We are all connected in this world and need one another to make things better. We are better because of you.
Lives Changed
Our Services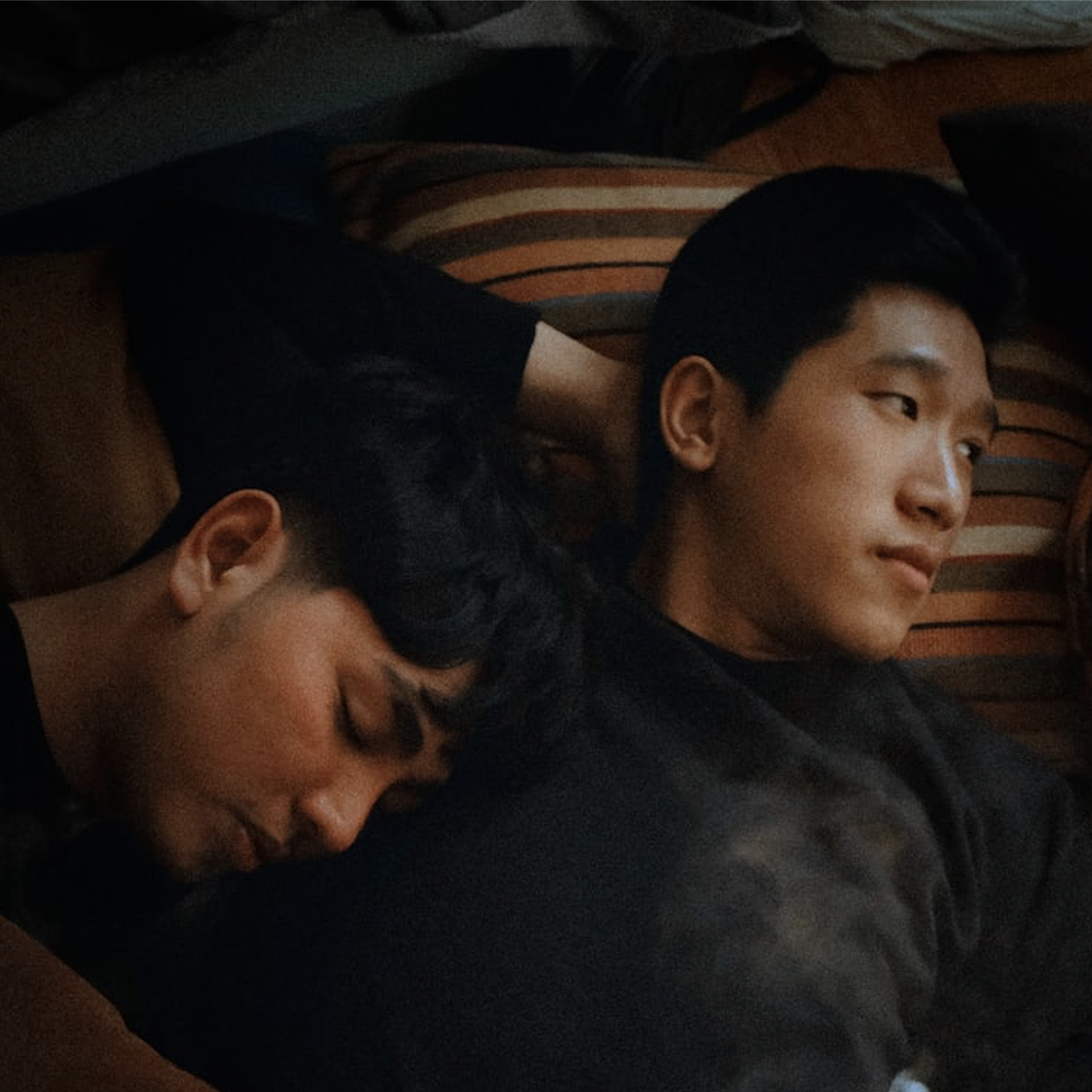 Training & Research
Build Knowledge and Capacity. AHP trains HIV test counselors, mental health and substance abuse professionals, and staff from agencies seeking to foster a well-informed, client-centered, culturally competent, stigma-free environment.
Discover While Serving. HIV and LGBTQ healthcare leads AHP staff to recognize gaps and develop ideas for filling them. AHP researches new approaches to HIV prevention and LGBTQ mental health.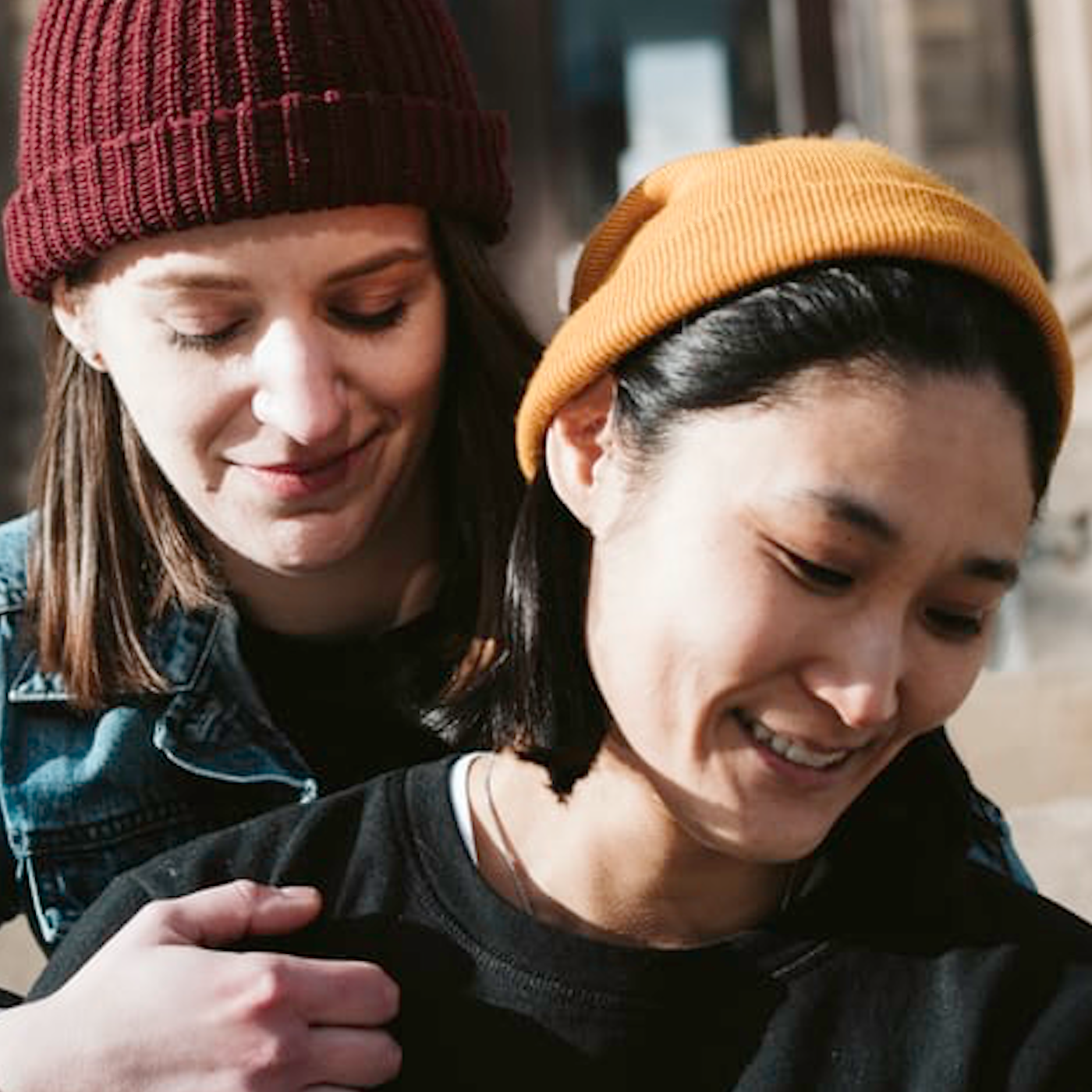 Accessing Services
Most of AHP's services, except for Sexual Health Services and drop-in support groups, require an intake appointment. For more info, contact us at 415-476-3902. Call Monday through Friday from 9 am to 11 am or by phone Tuesday and Thursday from 9 am to 11 am.
To get more information on all of our programs go to AHP's homepage:
alliancehealthproject.ucsf.edu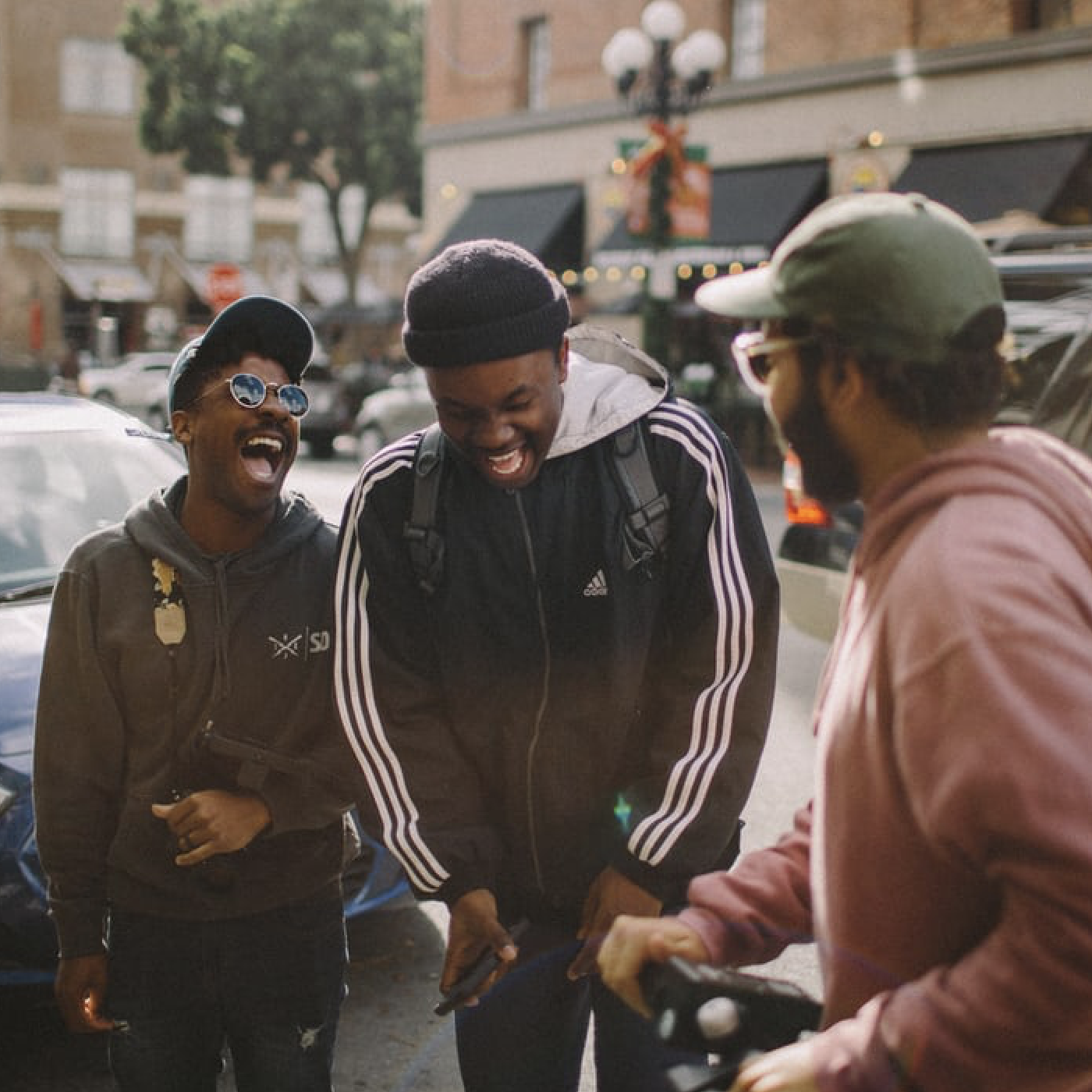 Mental Health & Substance Use
Help People Help Themselves. Individual and group support, immediate intervention for people in crisis, and psychiatric assessment and medications management. Most mental health and support services are free; some have income or insurance status limits.
Meet Folks Where They Are. Harm reduction—individual substance use counseling, case management, and group support—creates a constructive and effective setting for addressing mental health and substance use concerns.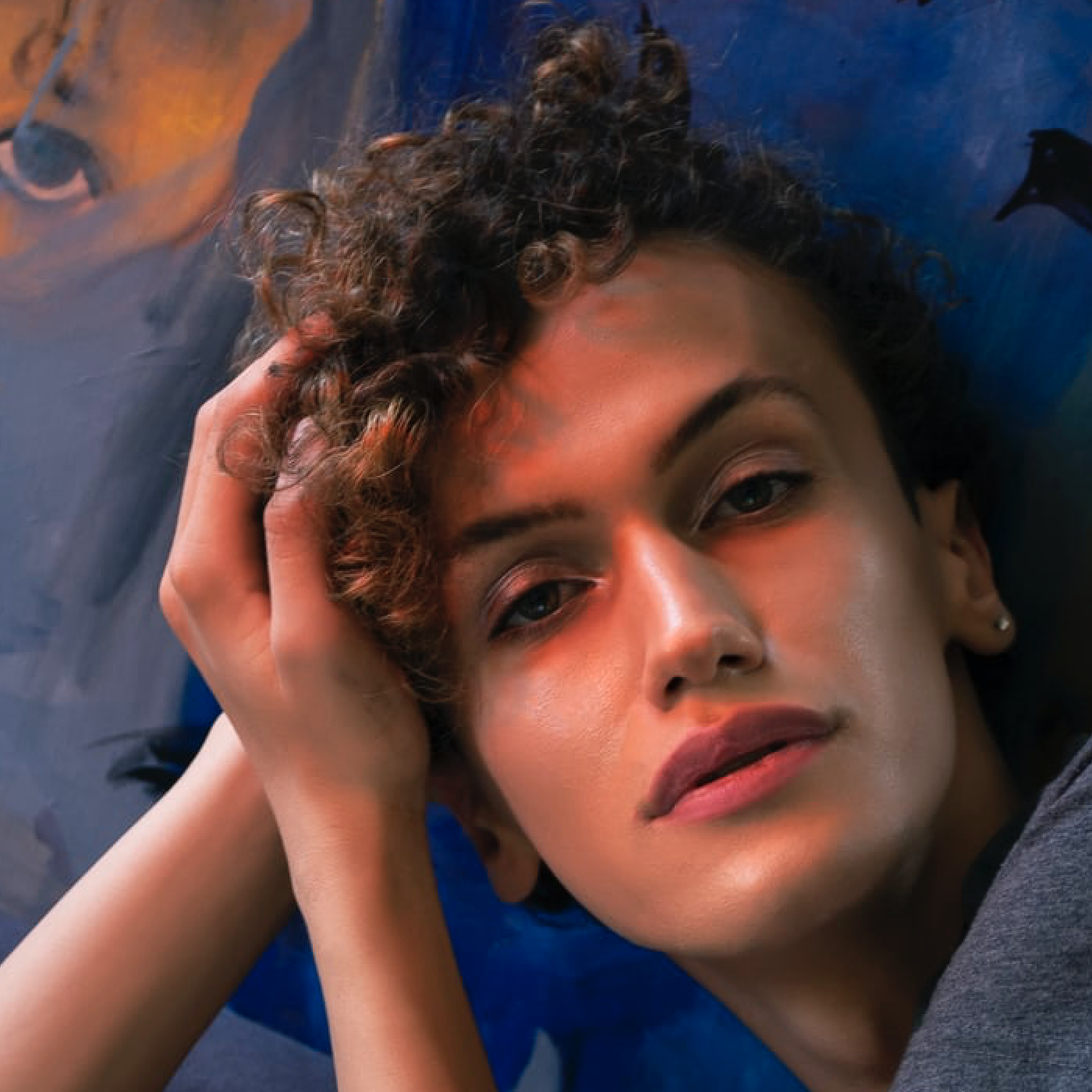 Sexual Health Services
Sex Is Good, Sex Is Fun, Get Tested, Stay Safe
HIV and STD testing empowers people with information. For appointments, go to AHPTest.org to make your HIV/STD test appointment or call us at
415-502-TEST (8378)
AHP also provides clean syringes to people who inject drugs and runs one of the city's PrEP navigation programs, helping people assess whether PrEP is right for them and, if so, access it.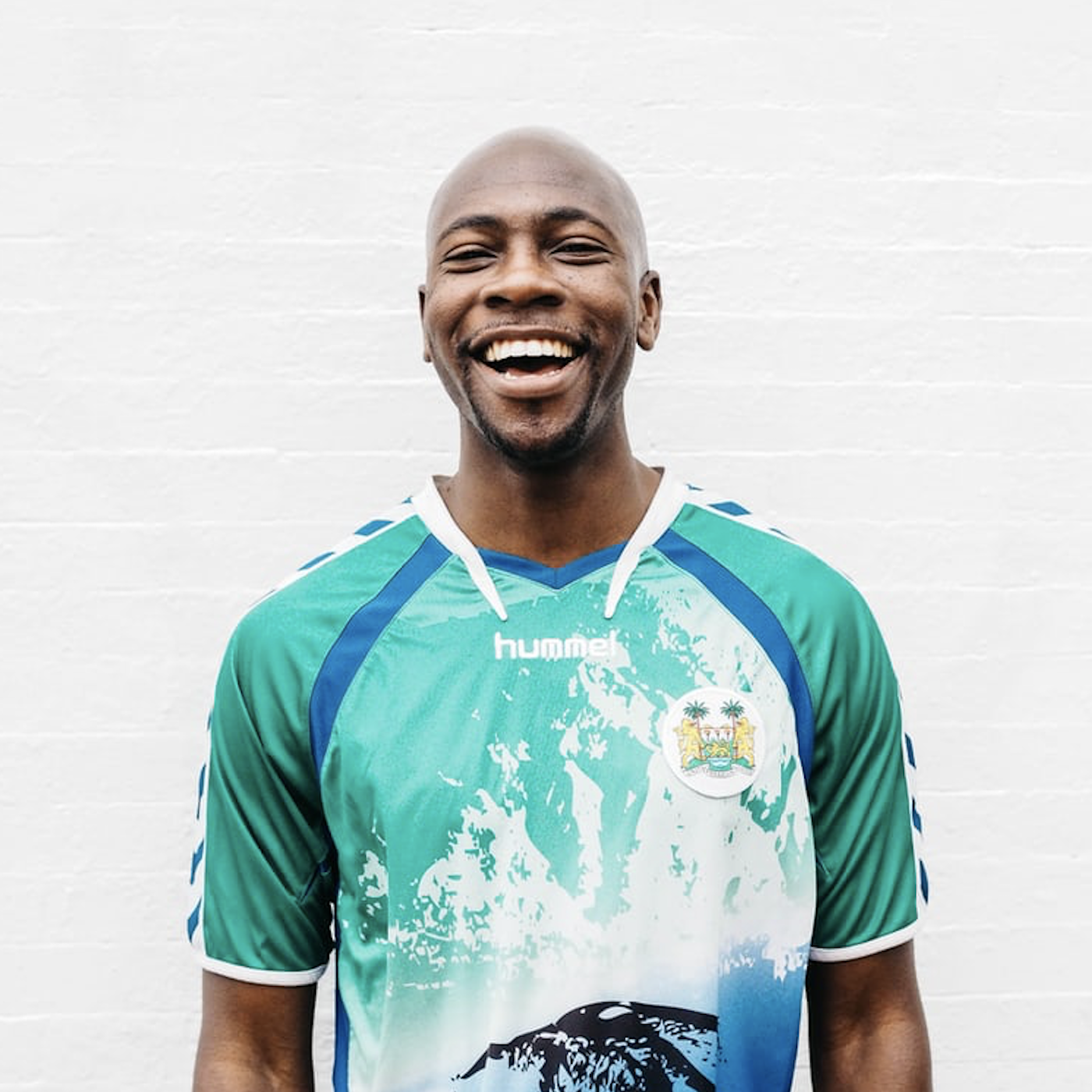 Support Groups & Wellness Workshops
Connect People Together. Support and therapy groups help people build community and address mental health and wellness topics together. Groups vary in the number of weeks they last and in their target audience. Some focus on specific populations or topics.
Feel Better Than Ever. AHP also uses the power of community to promote a world of well-being through workshops and forums on both LGBTQ and HIV-related topics.
Fiscal Year 2020, Financial Report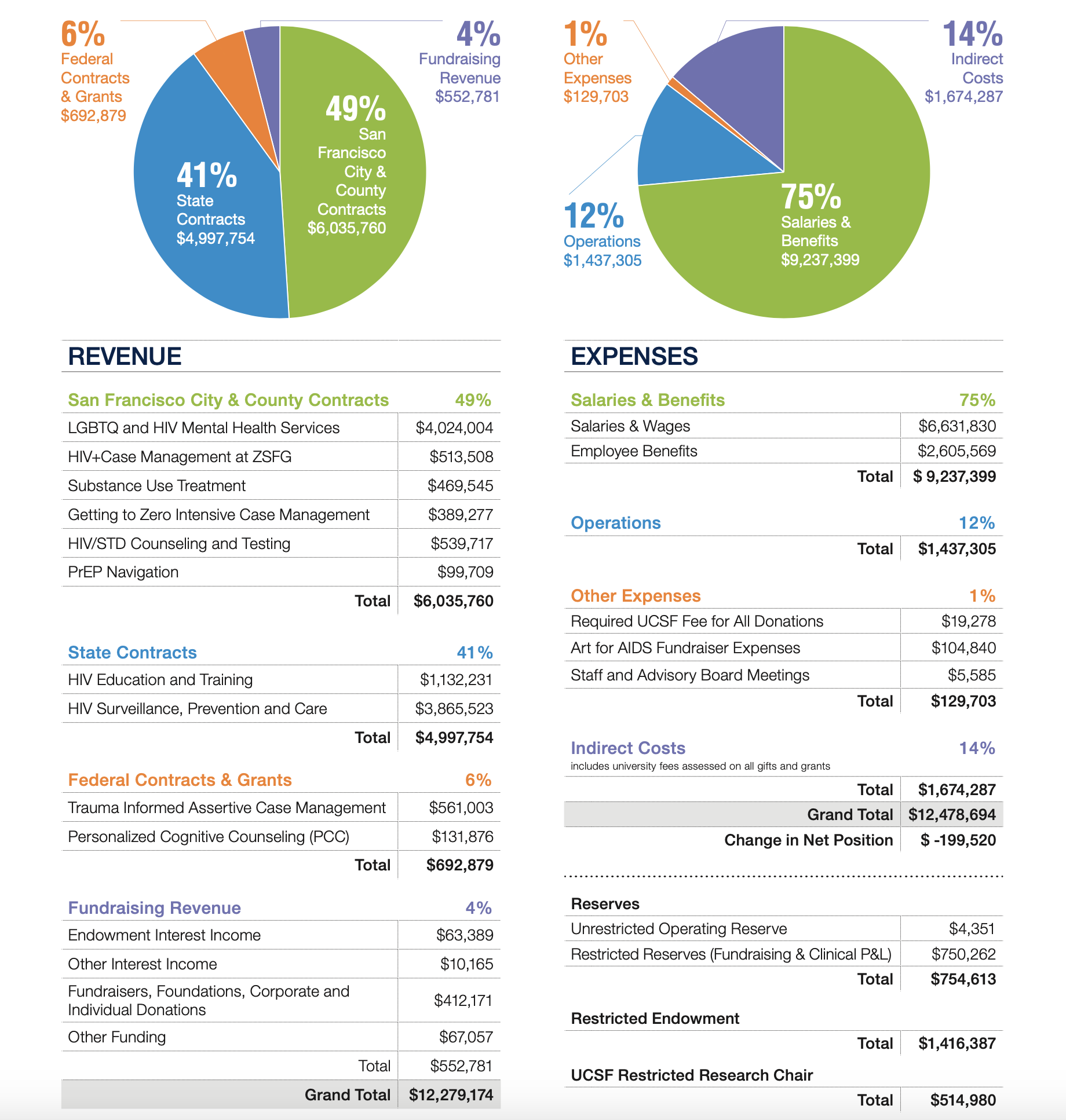 Our Donors
We are extremely grateful for the in-kind donors, especially the artists, vendors, and volunteers who make our fundraising efforts possible.
$25,000 - $75,000
Hurlbut-Johnson Charitable Trusts
Sophia Toh
$10,000 - $25,000
Cynthia Farner
Kilpatrick Townsend & Stockton LLP
$5,000 - $10,000
Adobe Systems Incorporated
Bob Ross Foundation
Champion Scaffold Services
Compass Real Estate
James W. Dilley, MD & Jorge O. Morales
Les Gottesman (In memorium) & Megan Lehmer
Hon. James C. Hormel & Michael Nguyen
Janssen Pharmaceuticals, Inc.
Kaiser Permanente (Community Giving)
Carole Elaine Long Presidio Bay Ventures
Chance Kaleimakalii Ramos & Georg Krammer
Lisa Sergi
Kate Shumate
SJ Cimino Electric, Inc.
The UCSF/SFGH Department of Psychiatry
West Builders, Inc
James Wright
$2,500 - $5,000
Anonymous
Julie Armistead & Fred McNear
Susan Breall
Tracey Broadman & Heather Weiss
Susan & Michael Carmody
Conco Commercial Concrete Contractors
Shirley & Stephen Cookston
Mary Corrigan
Meg & Thomas Cosby
James Dax
Christian Dowell
Carrie Farrell
Heyward Fellows
Theresa Gala
Dee Hampton
Anthony & George Harrison, MD
Lesbians for Good
Robert Marks & Saul Rosenfield
Ryan McKeel Bérénice Mettler
Stephan P. Ouellette & Dennis Gilbert
Uma Rani Iyli & Gunja Gargeshwari
Reginald Snowden
Richard & Margaret Tempero
Randy Thueme
Diane B. Wilsey
Wolf Family Foundation
$1,000 - $2,500
Adirondack Foundation
Anonymous
James Bacchi & William Scott Balentine
Janet Brayer
Joseph Brennan
Andrew Chandler
City Front Plumbing, Inc.
Community Thrift Store
Christine Coroneo
Marc Corra
Alex Damalas
Philip & Sheri De Carlo
Frank Duff
Google
Eye Gotcha
Peter Farmer
Frederick Felman
Framecom
Braulio Garcia & Gerardo Rodriguez
Linda Gebroe
DK Haas & Trish Tunney
Emily Hale & Lucia Matioli
James Hall
Nikki Hampton
Brad Hare, MD & Gary Larioza
Katie & Jason Kaneko
Gregory Kerr
Koff & Associates, Inc.
Karen Kramer
Mary Lehane
Jacqueline Leigh Page
Denise Lepley
Enchi Liu
Christopher Loental
Catherine Mackey
Dennis Madura
Kevin Mosley & Mark Randall
August Ochabauer
Park Cafe Group
Amanda & Didier Perrot
J. Scott Evans & Will Crockett
Paul Stoffel
Janice Stone
Julie Trestman
Grace & Benjamin Vong
Bridget Wagner & Corrine Hogan
$500 - $1,000
John Alexander & Paul Morin
Roy Bateman
Cecilia Bertoldi
Camo Bortman & Dwayne Shanz
Steve Capell & Randall Robertson
Michelle Cataldo & Bard Adler
Joseph Cecere
Suzanne Coffman & Yolanda Ferraloro
Emily Drabant Conley & Erin Conley
Tim Connolly & Kit Chow
Cheryl A Dajczak & Jeanne Hauser
Nancy Dickerson
Aryane Giranasi
Kathryn Gordon & Bruce Hallman
Mahsa Hakimi
James Harrison
Horizons Foundation
Frederick Hosking
Imperial Council of San Francisco, Inc.
Harriet Katz
James Landau
Kristi McCahon
Nancy & Cristian Miranda
Jamie Moran
Sonya Moreno
Beth C. Newman
Linda Pantoskey
Planet Labs
Elizabeth Puccinelli
Cynthia Rainey
John Randell & Kevin Berry
Robert Retana
Lance Retherford
Robert Ripps & Steven Spector
Lisa Roth
Greta & Emmanuel Schnetzler
Jo Sellers
Barton Shulman
Amelia M Simon
Elizabeth Shober Smith & Colleen Smith
Amy & Matthew State
Phil & Stacey Tomey
David Tsai
Joe Tuohy
Geoff Van den Brande
Frank Van Duerm
Herb Williams
Scott Williams & Scott Walton
Danielle Wohl
Jeffrey L Wolf & Joanne Otani
$250 - $500
Thomas D Atkins
Cristina Azzola
Matt & Elisa Baker
Travis Becker
Robert Bregoff
Peter Brunner
Carol Camlin
Doug Case & David Silven
Richard Childress & M. Jay Sanders
Margaret & Greg Damiano
Renee de Cossio & Rhett Currier
Cristel de Rouvray
Jacqueline Dominguez
Tom Ferris & Rudy Pedrazo
Julie Feuer
Scott Finsthwait
Dan Flanagan
Cara Gagliano & Jack Perry
Tony Gallo
Sandra Ghilarducci
Hannah Greinetz
Gary N. Grossman, PHD
Bob Hancock
Hannah Holmes
Scott Holmes
Laura Honda
David L. Hone
Victoria Hoven
Cynthia Hunton & Dennis Murphy
Pam Johansen
Kadija L. Johnston
Randall Kostick
Maggie Law
John Link & Sophia Green
Phoebe & Conan McHugh
Matt McKinley
Scott Mertzlufft
National Instruments Employee Matching Program
John Osthaus
Barbara Peterson
Irene Pleasure
Paul & Carol Reid
Samantha Sanders
Barry Schlesinger
Jen Shockey
Kevin & Lucinda Suttle
Holly Stevens
Lori Thoemmes & Susan Weigle
Kirk A. Vedas Sindy Wan
$100 - $250
Joseph Abbati
Amy Allen
Ali Aminian
Michele Anderson
Margot Antonetty
Joseph D. Aranda
Chris Arnold
Carrington Arredondo
Marietta Asemwota
Dena Aslanian-Williams
Ketan Aswani
Stephanie Avakian
Michelanne Baker
Robert Bateman
Dan Beaman
Melanie Jeanne Beck
Sandra Beck
Laura Berner
Alison Bing
Megan Bolton
Elizabeth Bontrager
Ani Boursalian
James Boyd
Carlos Brache
Suzy Brady
Marilyn Brown & Meredith Rogers
Allison Cavanagh
Anant Chander
Sam Chasse
Danielle Clark
Kathleen Corrigan
Lisa Creed
Ra Criscitiello
Susan DArcangelo
Tim Davenport
Whitney Davis & Benny Garcia
Bench Deagle & Johnny Botts
Jessica Donohue
Ron Drago
Jean Duncan
Lynn Duncan
John F. Dynia
Diana Elrod
John P. Esterle & Mary Beth Reticker
Shirin Etessam
Yvette Fagan
Randy Figures
Adda Fleiner
Anessa Flentje
Julie Frank
CJ Frosch
Carla Garbis
Miriam Garfinkel & Maggie Hochfelder
Gregg Gerst & Troy Corpening
Susan Getman & Donald Kelley, Jr.
Murtuza Ghadiali, MD & Christopher Wardell
Levi Gharagozian
Laurie Ghielmetti
Gilead Sciences, Inc. Employee Matching Program
Ken Gladstone & Eliseo Amezcua
Ellen Goldstein
Gordon Goode & Bob King
Theresa Green
Bryant Gudoz
Shawn Hall
Richard Hanson & Steve Rogers
Douglas C. Harris
Joan Hauser
Anka Hedlund
Reggie Hillmon
Bradford R. Hise & John Downey
James Hogan
Emma Holmes
Xiaoming Hu
Shane Humphreys
Mr. & Mrs. Janes
Adri Jayaratne
Annette Johnson
John A. Johnson
Mark Johnson
Mark David Johnson
Ira Kahn
Beanie Kaman & Michael Freitas Wood
John Kamikihara
Ghazal Karimpour
Mary Kealy
Ladi Khoddam
Cindy Kim
Dianne Kirchner
Martin Klumpp
Thomas L. Kocon
Katy Kuhn
Alp Kutlu
Mary Ladd
Heather Ladov
Ave Lambert
Esther Landau & Caroline Pincus
Michael Lawrence
Barbara Leavitt
Calvin Lee
Toni Littlejohn
Gloria Liu
Yan Liu
Suzanne Luger
Rachel Lord
Edwin Lozada
Emma Mallonee
Alex Martinez
Amy Matarazzo
Ramón Matos
Darrell McElvane
Judy Minton
Michelle Mongan
Bluford Moor
Ashley Munro
Jessie Murphy
Francisco Nanclares
Dena Narbaitz
Ellise Nicholson
Melesio Nunez
Said Nuseibeh
Sean O'Donnell
Diane Olivier
Kathleen Ortiz
Katherine Peksa
Miguel Peralta
Tom Perrault
Edward Plant
Tim Pogar
Jose Portillo
Todd Quackenbush & Joseph Roybal
Michele Quiroga
Rainbow Grocery Cooperative, Inc.
Ben Ramsden-Stein
Jenny Rauh
Rachel Reynard
Tiffany Rico
Josh Ridless
Megan Rilla
Liz Rockett
Laura Rodriguez
Nicholas Romero
Ali Saif
Francis Salmeri & Kevin Ward
Susan Scheer
William Scherer
Edward E. Schiffer
Annette & Mark Schutz
Peter Scott
Stephen Scott
Martha Shumway
Steven Speier
Amanda Staab
Lauren Stahl
Ioana Staiculescu
Ellen Stein
Danielle Stephens
Andrew Strawbridge
Anna Szarnicki
Ninette Tan
Denise Tarantino
Chuan Teng
The San Francisco Foundation
James Toy
Tym Tschneaux
Tim Tune
William & Patricia Tunney
Fred & Mary Ulrich Rob Van Dale
Steven Vettel & Brian Banuelos
Marc Wallis
Thomas H. Warner
Kacie Watkins
Anisha Weber
Lisa Weindorf
Wells Fargo Foundation
Tanya Wissman
Edith Wollin
Hez Wollin
Sarah Wong
Holly & Albert Wong
Bill Woods
Joyce C. Ycasas
Jonathan William Yee
Siqing Zhang
Mark A. Ziering