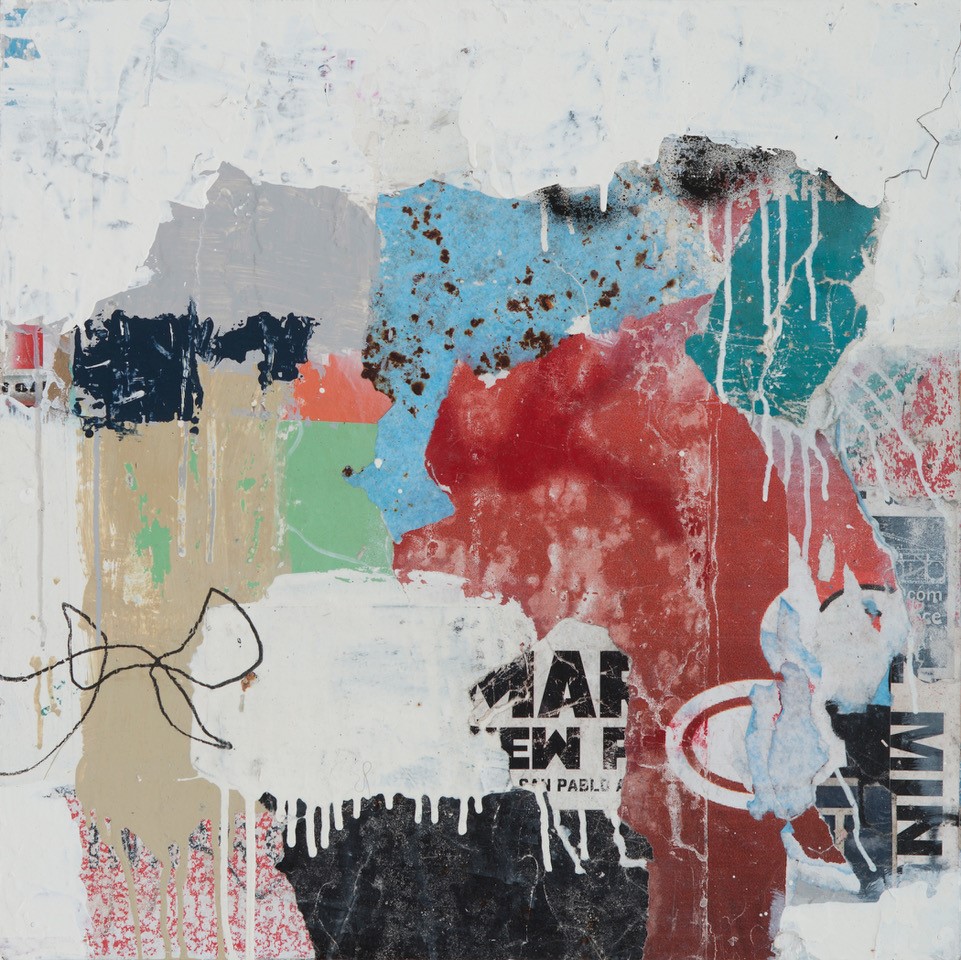 Berkeley One
Mixed Media
25" x 25"
Signature on the back
Acrylic on wood panel, hang ready
Retail Price: $1400
Minimum Bid: $500
Bibby works on canvas and wood panel to create rich texture in her mixed media art. She begins layering papers intermixed with found objects, marks with paint and then uses an orbital sander and other scraping tools to excavate and reveal the layers beneath. She uses bold colors, text, found billboard scraps to make her mixed media work come alive.