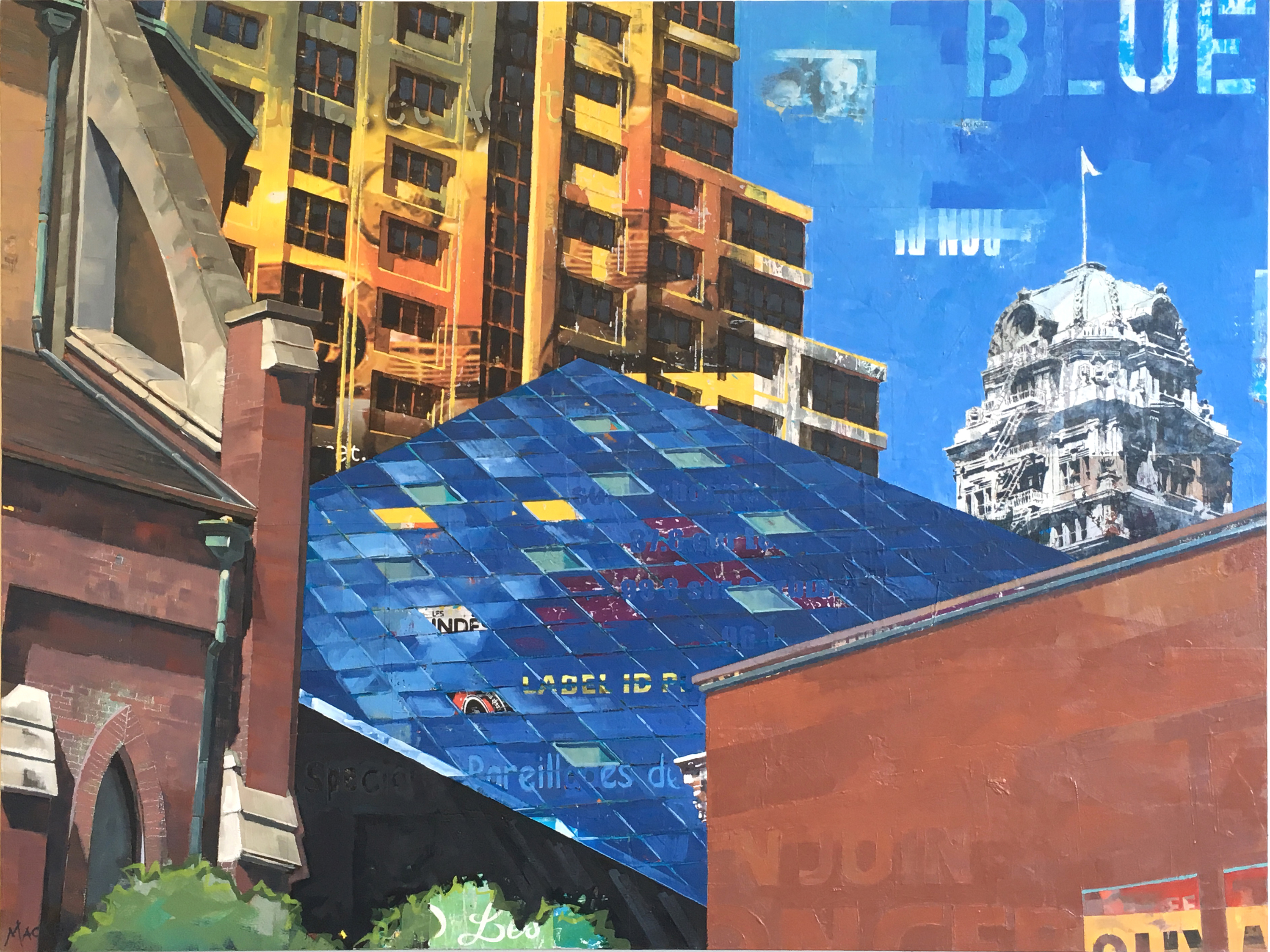 Blue (A San Francisco Juxtaposition)
Paintings
40" x 30"
Signature on the front
Oil on canvas, hang ready
Retail Price: $6500
Minimum Bid: $1950
Catherine Mackey has spent 25 years wandering the streets of San Francisco looking for unexpected beauty, often finding it in the city's architecture: a line of factory windows; the structure of an old sea wall; or the modular tapestries of high-rise buildings. In her creative process the build-up of urban narrative found in the streets is conveyed by the integration of street posters into the painted layers. Beneath her imagery the viewer can always find glimpses of other lives in other cities. Mackey lives in San Francisco and works from a studio in an old factory in the Mission District. She has a cultured and architecturally-aware collector base and her paintings have found homes as far afield as Europe, Asia, and Australia. Her work is represented by galleries in New York and San Francisco.