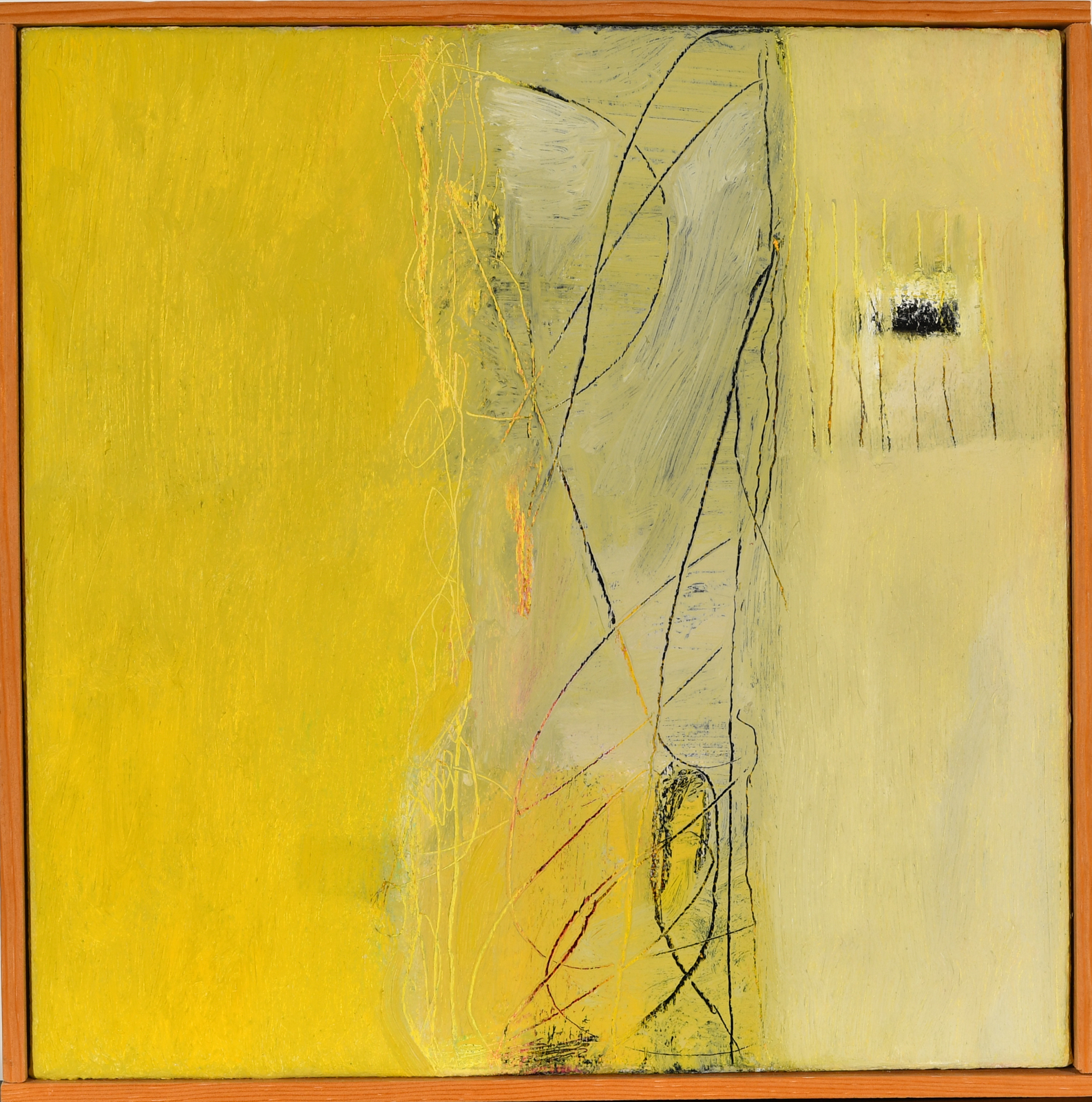 Brooding Yellow
Paintings
12.5" x 12.5"
Signature on the back
Oil and Charcoal on canvas, framed
Retail Price: $500
Minimum Bid: $175
Buy It Now: $750
A search is going on when Marc paints. He is pushing colors around to see what reaction occurs in him. It is a thrill and a challenge to create a world using brushstrokes, areas of color, lines. He gets into a place where deep intuition can surface and lead me onward. Marc's recent series focuses on recollections of time spent in nature. They are not plein-aire works nor following from photographs, but from the views and sensations that imprinted on him during nature-soaked days. He lets the paint lead him to a location that serves as a personal landscape revisited. Originally from Seattle, Marc now lives in Oakland after living over 40 years in San Francisco. His studio is located at the Hunters Point Shipyard Art Colony and his artwork can be seen here at SFMOMA Artists Gallery at Fort Mason and Barba Contemporary Art in Palm Springs.