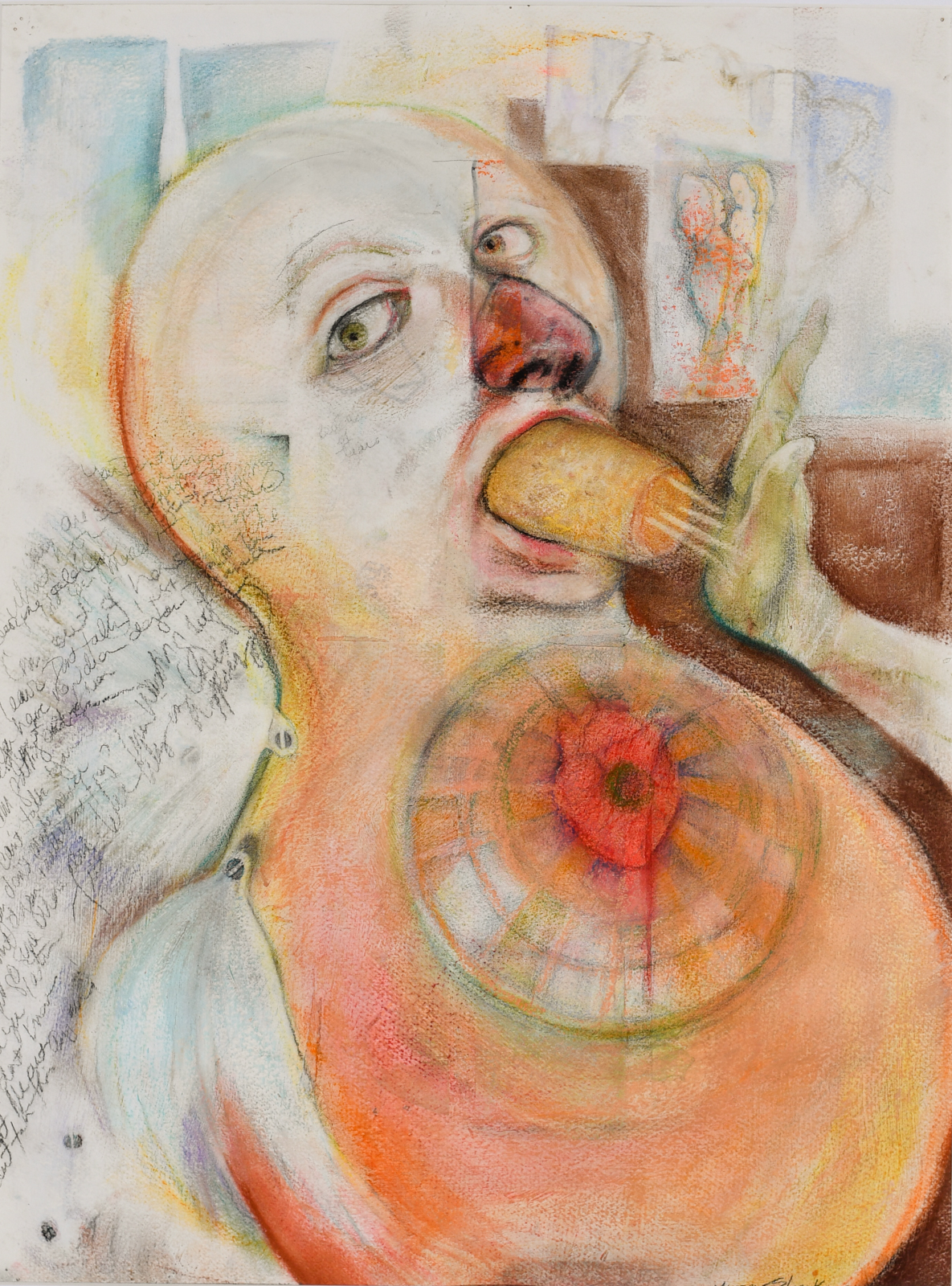 Cork It
Drawings & Prints
18" x 24"
Signature on the front
Mixed media drawing on paper, matted and framed
Retail Price: $775
Minimum Bid: $275
Buy It Now: $1175
Ginger paints whimsical, twisted portraits. Like a Venus flytrap, her pieces lure you in with their bright colors, surrealistic proportions and storybook style. Yet once caught, more serious themes of dysfunction and injustice arise. She holds a BFA and MFA in Graphic Design and Illustration from the University of Arizona, and now spends most of her time painting in her art studio, teaching art to children, and forgetting where she left her car at the Trader Joe's parking lot. Ginger likes to connect the dots and find shapes in clouds, food, marble and stains on the sidewalk. There's humor in the origin of her pieces. She often starts by scribbling on a surface to then find hidden figures within the marks. It's not until the work's complete that Ginger actually knows what unlikely things fit together or what the piece is about. After stepping back comes the "ah ha" moment where she understands how the piece is a representation of an aspect of her own life. Sometimes you have to just let go to see how it all comes together.