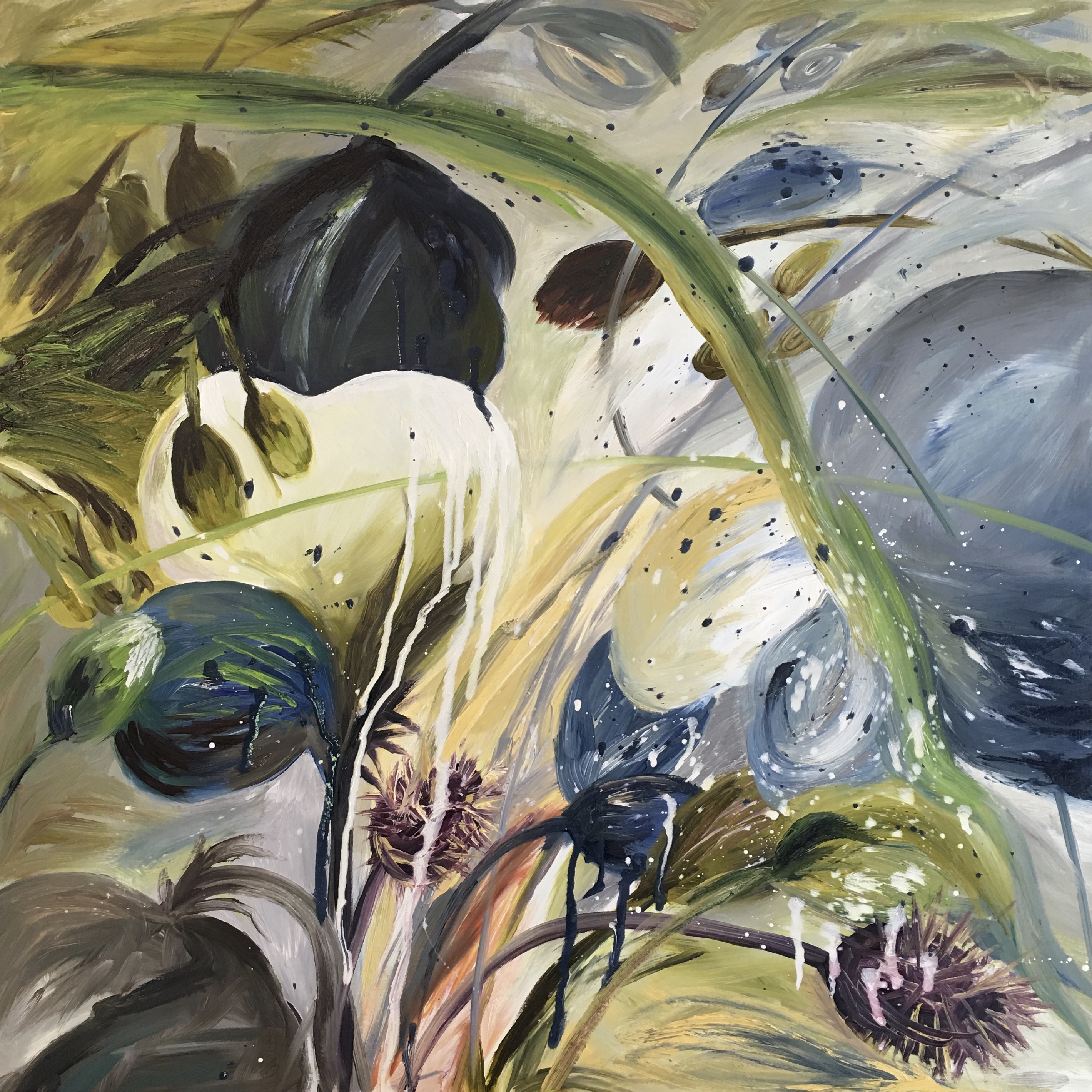 Cotton Blues
Paintings
24" x 24"
Signature on the back
Oil on braced panel, hang ready
Retail Price: $3000
Minimum Bid: $900
Buy It Now: $4500
Cotton Blues, painted during the pandemic, is an expression of the mood of slowness and the quiet of the pandemic spring juxtaposed against the Black Lives Matter movement. It is an original oil painting on board. Searching for a connection, Anna stumbled upon happy memories of playing in the cotton fields of Rajasthan, India. However, she also learned that the history of cotton was complicated due to its exploitative role in the persecution of humanity, including India's colonial oppression and the slavery of African Americans in the United States. Along with cotton, she leverages honey and pomegranates as metaphorical symbols from my childhood. Honeycombs represent homes where many dangers lurk. The pomegranate, representing eroticism and seduction, provides the inspiration to address issues of puberty and womanhood. Anna's art seeks an emotional connection with complex family histories by coming to terms with her childhood and deciphering her challenging but enriching Indian culture. As an immigrant, she has experienced displacement and contemplated her gender and identity, while belonging to multiple communities, and countries, simultaneously. Oil on large-scale canvas is her preferred medium. Through gestural abstraction, she improvises a conceptual landscape, with a palette based on her Indian heritage and the organic habitat of the farmlands of Rajasthan.