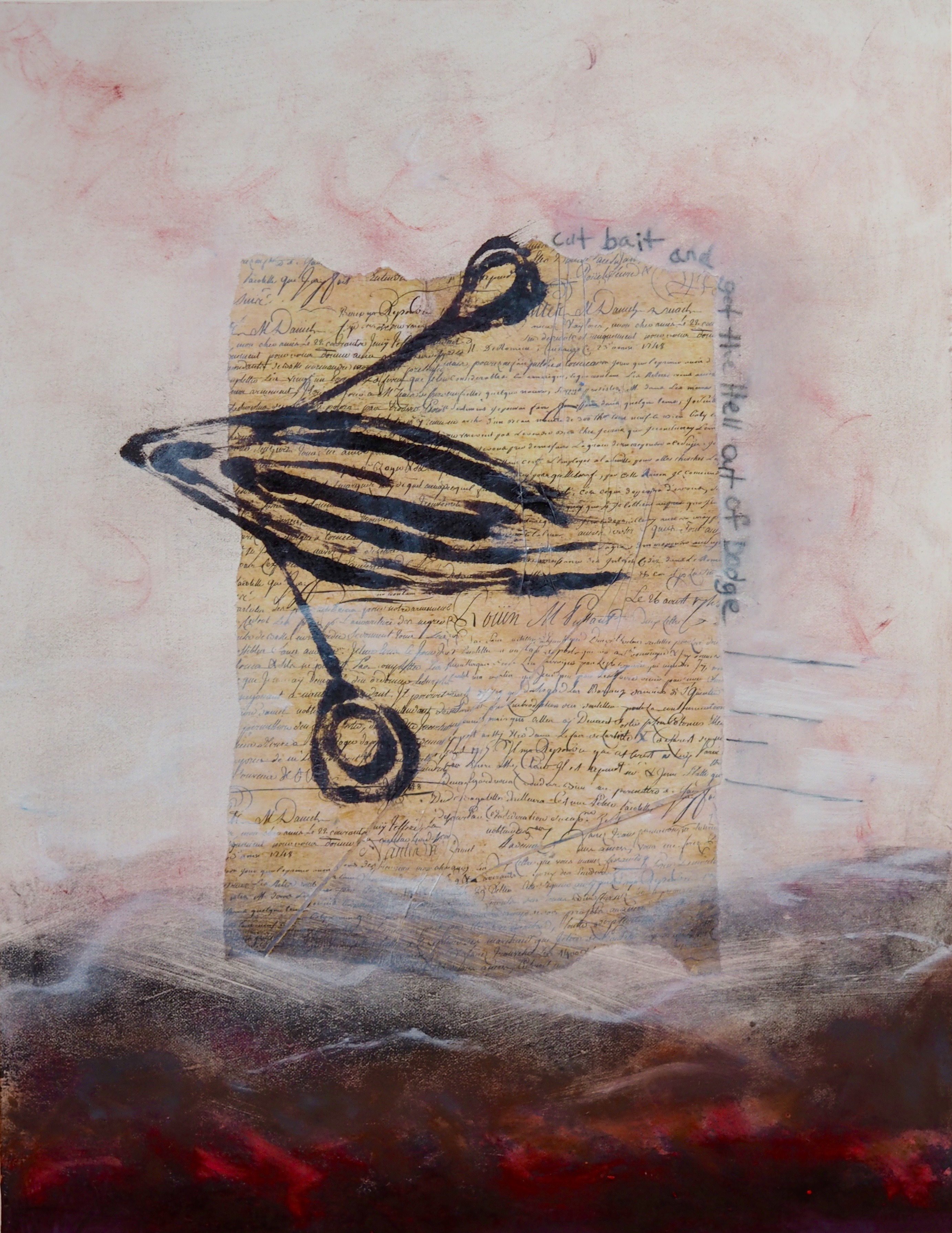 Cut Bait
Mixed Media
12" x 18"
Signature on the back
Oil, Monotype, graphite, collage on paper on board
Retail Price: $500
Minimum Bid: $175
Buy It Now: $750
Leslie was born and raised in the middle of a Texas desert where the nearest ocean was 600 miles away. As a kid, she dreamed of tropical islands, pirate boats and sea creatures. The public pool served as her primary mode of escape and a therapy for childhood asthma. Her art is a hybrid of painting, photography, printmaking, recycled rusted bits and collage into unique mixed media. She explores ideas tied to nostalgia, female icons, boating, the environment, preservation of our oceans, consumerism and repurposing materials. Her whimsical use of found objects, paint and photography allows one to experience the many magical nuances of water, both above its surface, below its depths and everywhere in between. She speaks to this art genre in a whole new and exciting language. She splits her time between Santa Cruz and San Francisco and is an Open Water and Synchronized swimmer.