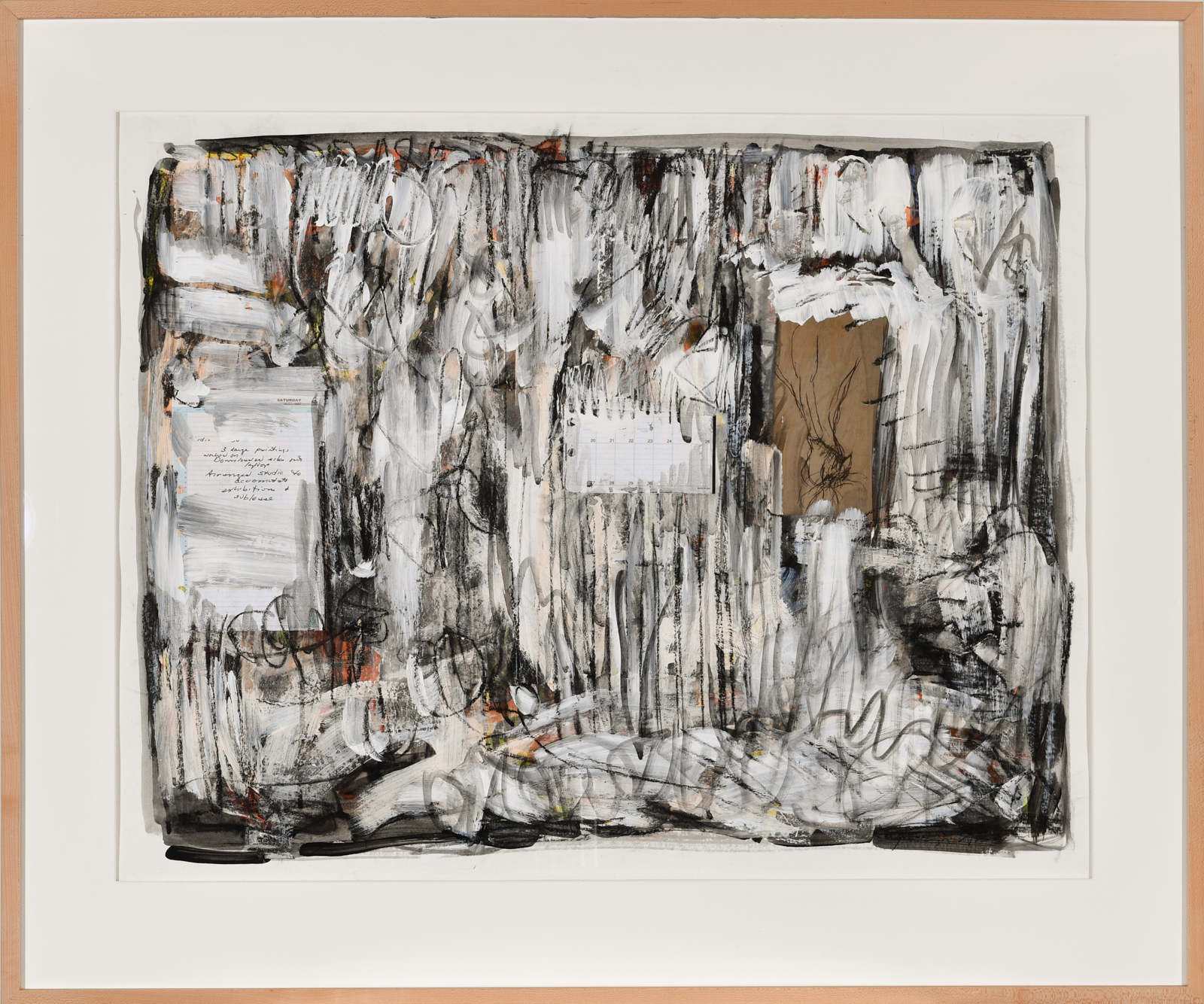 Mixed Media
42" x 34"
Signature on the back
Ink, pastel, conte, graphite, acrylic, collage, gesso on paper, framed
Retail Price: $2500
Minimum Bid: $900
Buy It Now: $3750
Kathryn studied at the Kansas City Art Institute for three years and completed her BFA in Painting at the University of Kansas in 1991 with a Phi Kappa Phi honor. She completed her MFA in Art with Honors in May 1993 in Lawrence, Kansas where William Burroughs resided the last section of his life and Alan Ginsberg was a frequent visitor while both were alive. A bit of the Beat Poets and Writers influence is seen in Kathryn's work. Her work has been shown in commercial galleries, university galleries, and non-profit community art spaces throughout the U.S. She has been written about by Alan Artner, Chicago Tribune and Raphael Rubenstein of Art in America along with many others. An image of her work was displayed in the New York Times. Her work is included in numerous public and private collections. Kathryn has also organizes and curates small exhibitions in San Francisco and enjoys writing about art.