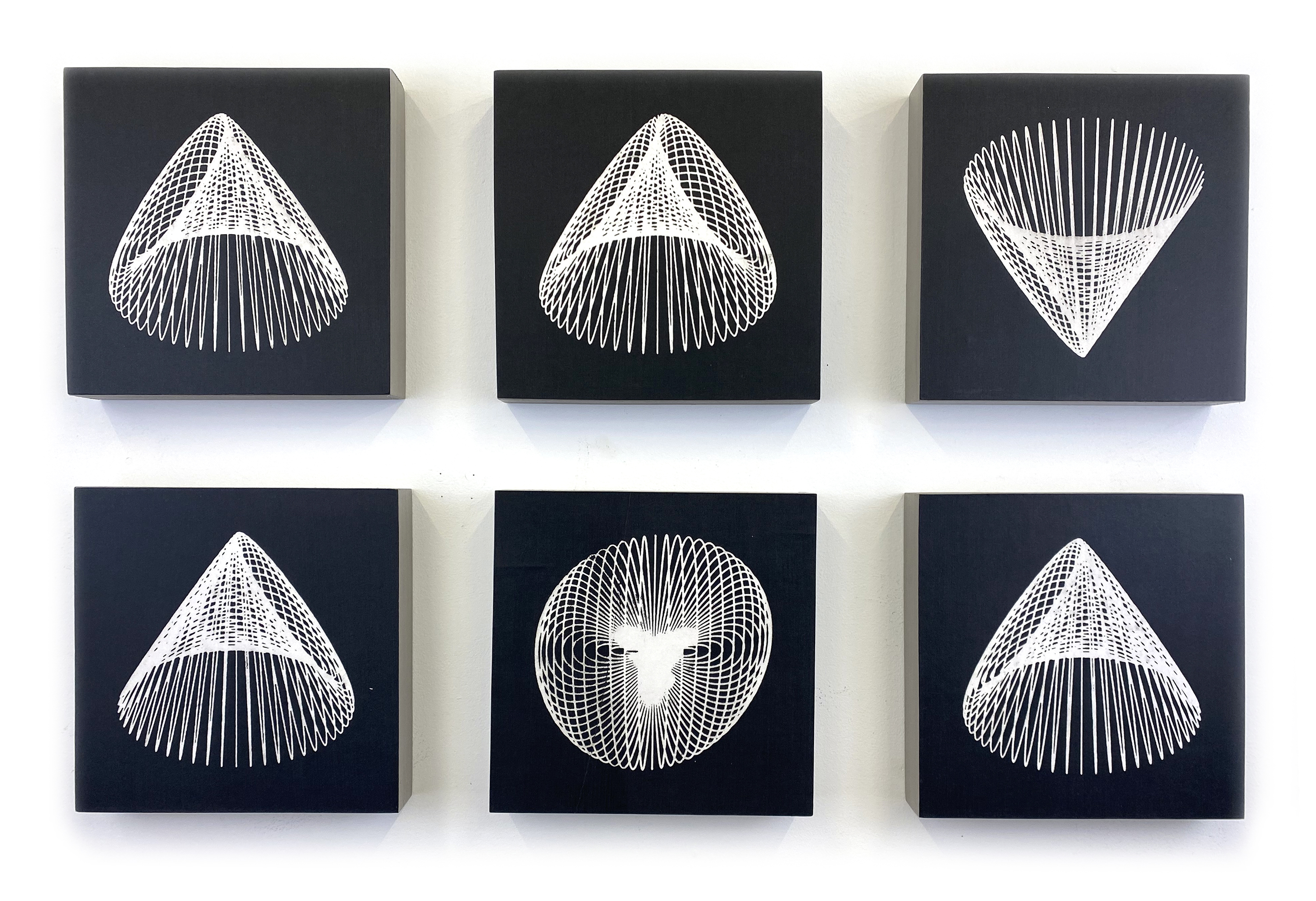 Deconstructed GIF Variation Series
Mixed Media
28" x 18"
Signature on the back
Woodcut on panel with matte finish
Retail Price: $2400
Minimum Bid: $850
Buy It Now: $3600
Carrie Ann Plank is an artist working in the mediums of printmaking, painting, and glass. She exhibits nationally and internationally. Her work is included in many private and public collections including the Fine Art Archives of the Library of Congress, Fine Art Museums of San Francisco, Achenbach Foundation for Graphic Arts, the Guanlan Print Art Museum in China, and the Iraq National Library in Baghdad. Recent exhibitions include solo shows at Bullseye Projects in Portland, Fourth Wall Gallery in Oakland, and the Academy of Art University Gallery in San Francisco. In addition, Plank is the Director of the Printmaking MFA & BFA Programs at the Academy of Art University. She is active in the local arts community as a participant, juror, and volunteer, and is a board member of the California Society of Printmakers. She received her BFA in Printmaking from East Carolina University and her MFA in Printmaking from the Pennsylvania State University.