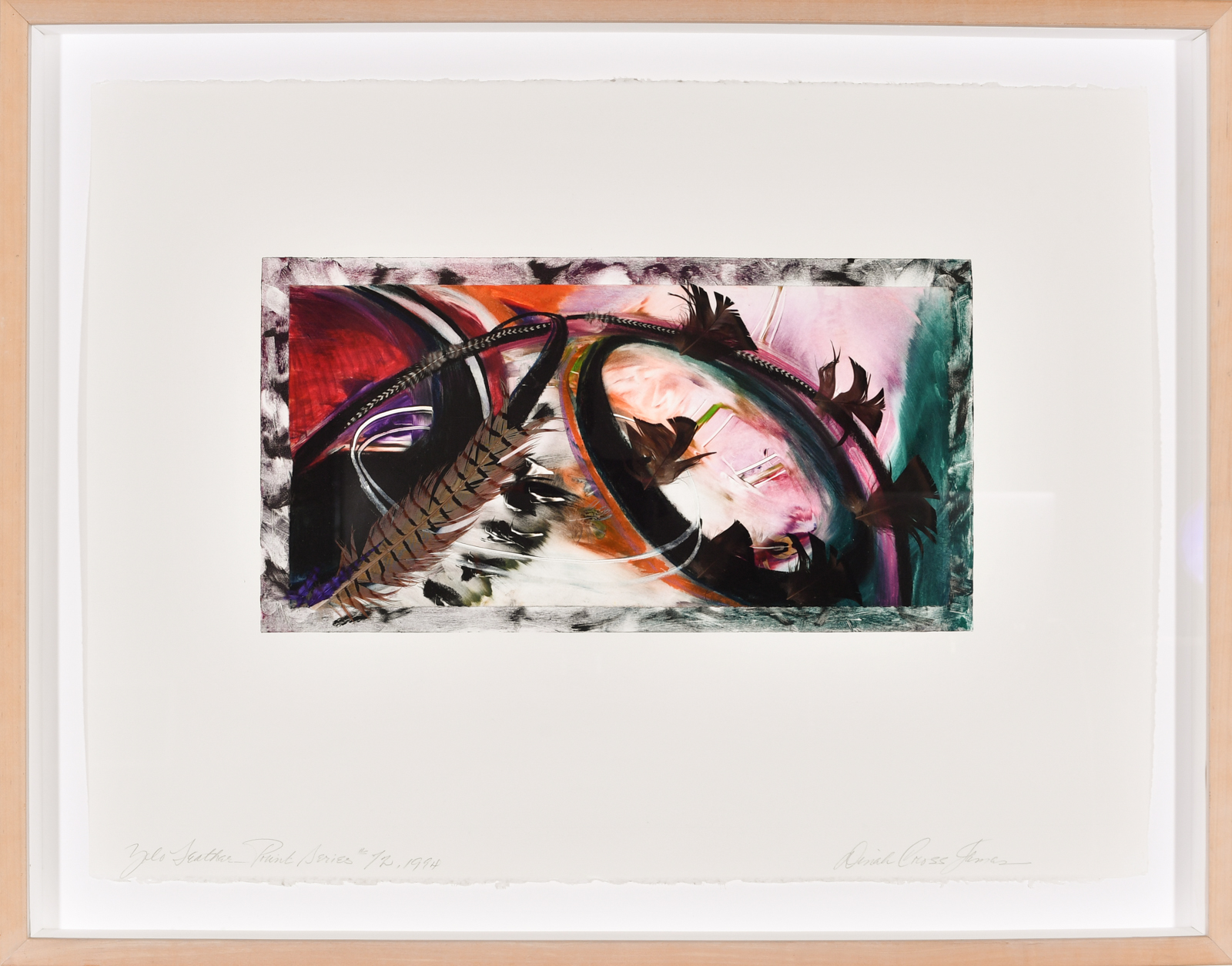 Feathers
Mixed Media
34" x 27"
Signature on the front
Oil painting with feather, matted and framed
Retail Price: $2500
Minimum Bid: $900
Buy It Now: $3750
Dinah Cross James
Dinah's journey and her art are the same. Everything she does is connected whether it is a trip to a remote part of the world, climbing in an active volcano, or enduring the loss of family. Every day on the journey brings a new experience filled with challenge and fulfillments. Even in great pain and loss she has found that beauty will surface if you allow it. Dinah graduated from Mills College with a fine arts degree, attended the Arts Student League in New York and studied the print making process at Stanford University. She has taught at the Hawaii Preparatory Academy, the Sun Valley Arts center and The Pacific Arts League in Palo Alto. Dinah is a member if the Los Angeles Print Making Society and has a long history of showing on the West Coast. The Oregon Arts Commission elected Dinah for their Honors program and she was featured artist at the Jackson Hole Arts Festival. She shows her work in the New York, Chicago and Miami Art Fairs with Mattson Fine Arts. She is represented by Dobrante Fine Arts.