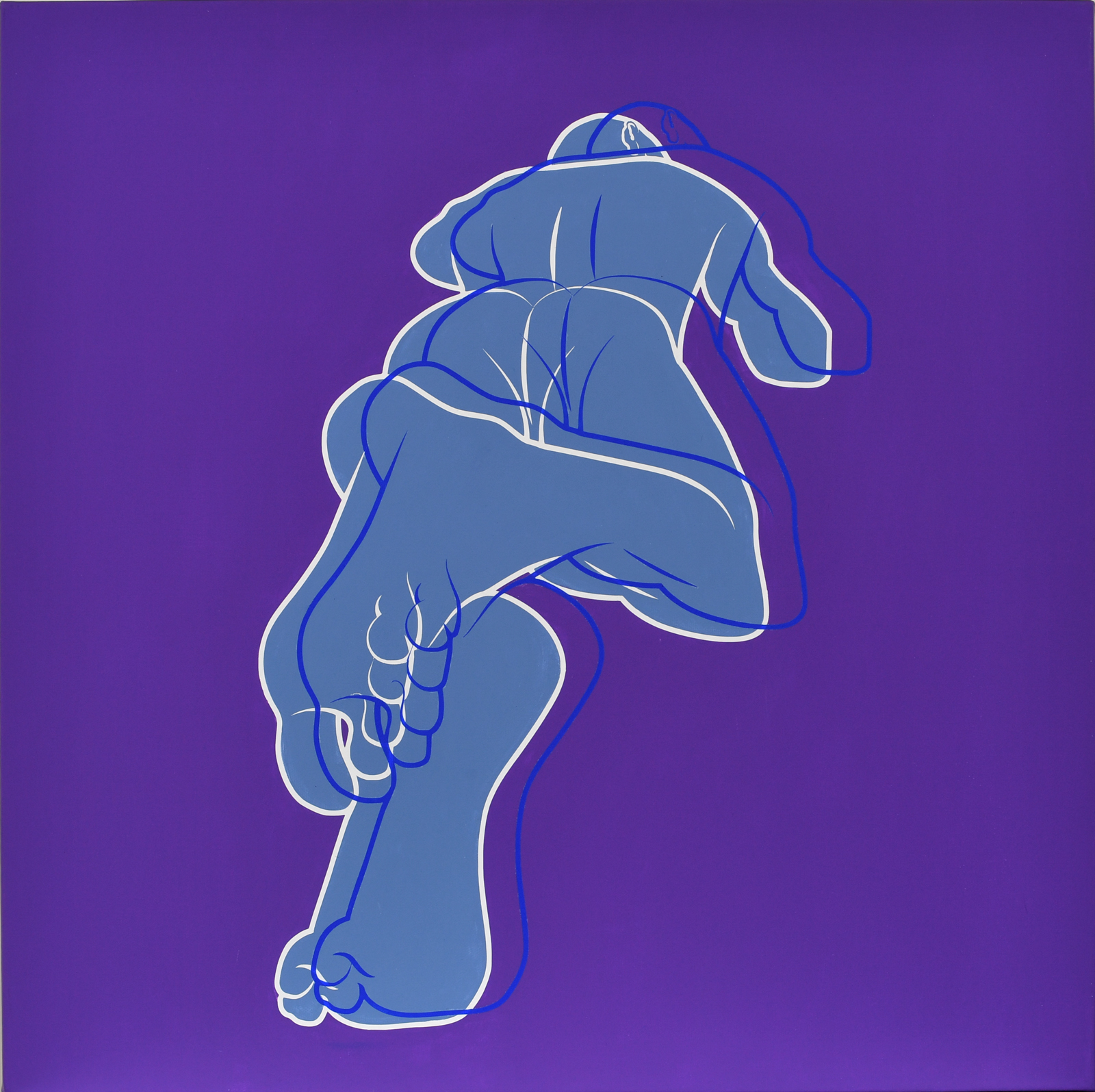 Feet First
Paintings
24" x 24"
Signature on the back
acrylic on canvas, hang ready
Retail Price: $750
Minimum Bid: $275
Buy It Now: $1125
Joseph uses graphic lines, contour, and figures in his paintings. The outlines of the figures are sometimes placed off-register like in printmaking. This produces a visual vibration and depth to the figures that contrast to the flatness of the painting.