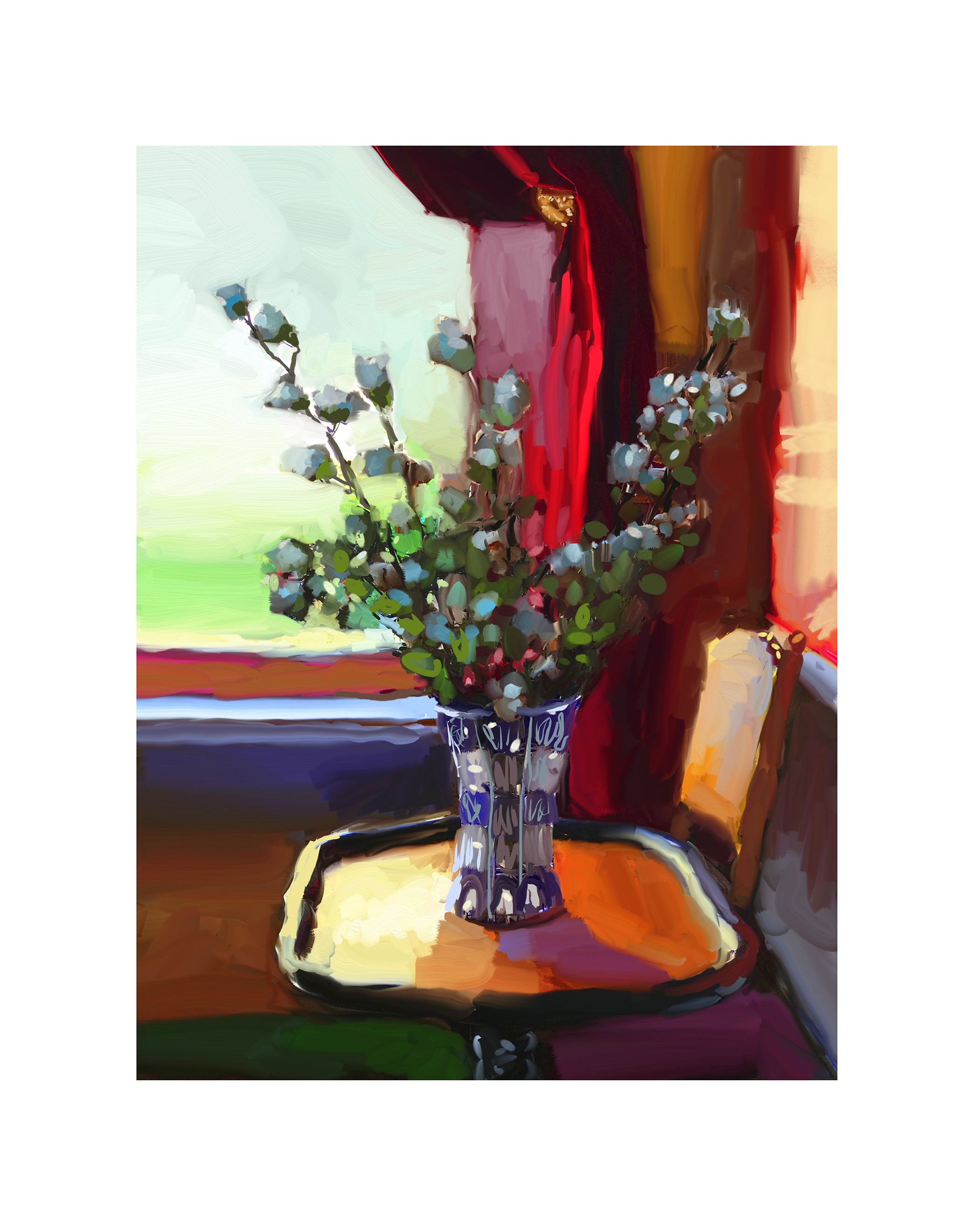 Fleurs
Paintings
25" x 31"
Signature on the front
Original digital painting, framed
Retail Price: $750
Minimum Bid: $275
Buy It Now: $1125
As a child, Andrew celebrated coloring outside the lines. Those loose imperfect marks define his gestural painting style to this day. If painting were religion he would be praying to the saints: Matisse, Diebenkorn and Hockney. With a focus on abstract landscapes and architectural interiors, Andrew's art is influenced by the vibrant colors of his Northern California surroundings. Many of his landscapes use what he calls an "invented color space" where color is used to break up the composition and achieve a sense of depth and atmosphere that can be open to the interpretation of the viewer. Born into a family of artists, designers, and architects, Andrew's paintings fuse the structural sensibilities of his architect father and the often riotous color sense of his interior designer mother. He studied painting at Trinity College with colorist George Chapman who was a student of Joseph Albers and learned the art of defining space with color and value. After 30 years of success in the graphic design field, he decided to get a real job and become a painter.