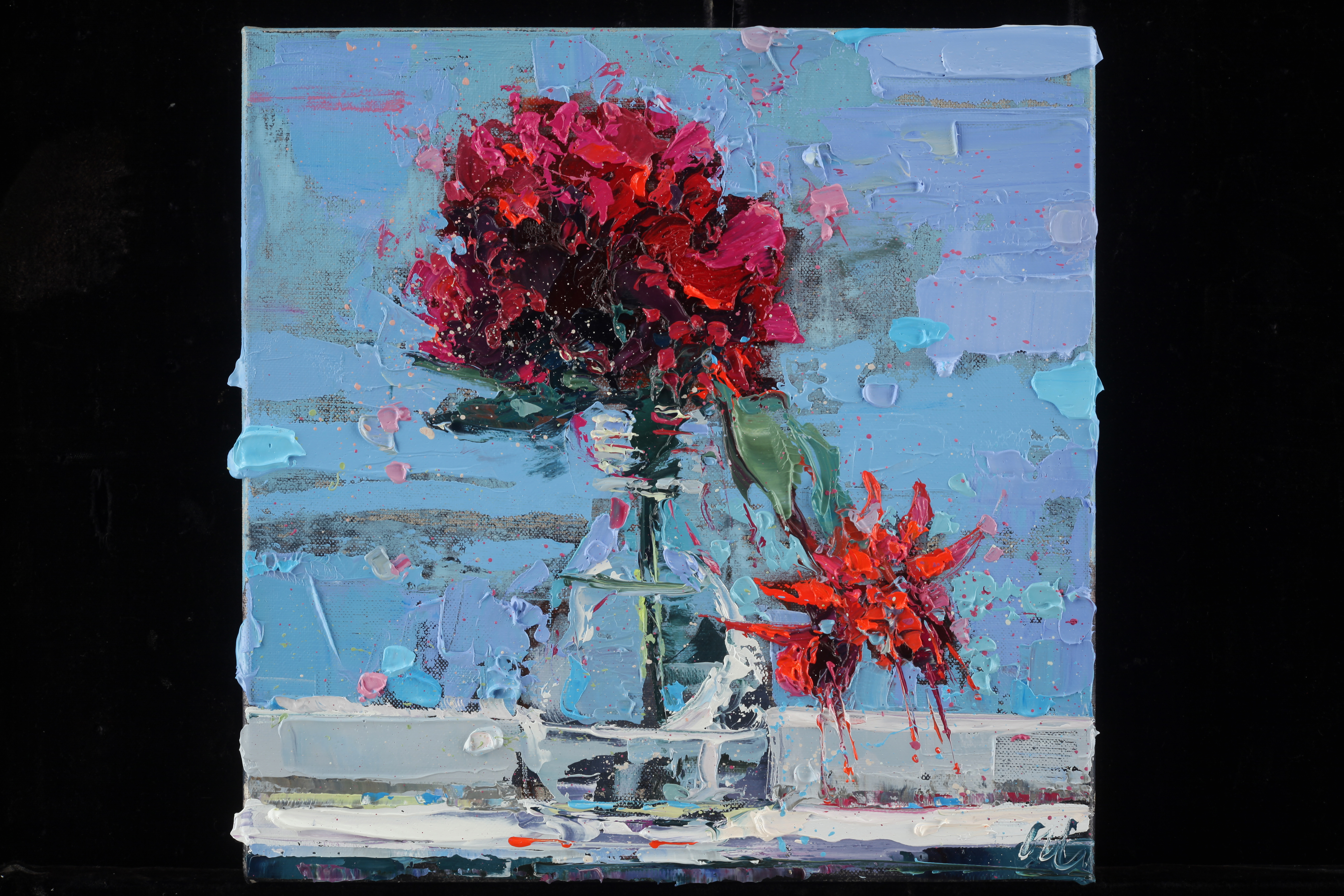 Flowers In The Window
Paintings
12" x 12"
Signature on the back
Oil on canvas, hang ready
Retail Price: $3000
Minimum Bid: $900
Carolyn Meyer is best known for her contemporary landscapes and cityscapes with luxurious treatment of surfaces with layers of paint that reveal her commitment to traditional painting technique and the thick impasto of the old masters. She is a founding member of the BayWood Artists who painted environmentally sensitive areas in the North Bay to raise funds to buy those lands for preservation; giving migrating birds, animals and people access to natural places. She is a 1995 graduate of the Academy of Art University Painting MFA program and is now the Director for the School of Fine Art Painting there. She teaches abstract painting at the Academy of Art University and landscape painting in Florence, Italy for the Academy of Art University's Study Abroad Program. Her studio is based in Sausalito, so she often paints scenes from there and throughout California. Her work is represented by ArtHaus Gallery in San Francisco. Meyer's paintings are in many private and corporate collections worldwide.