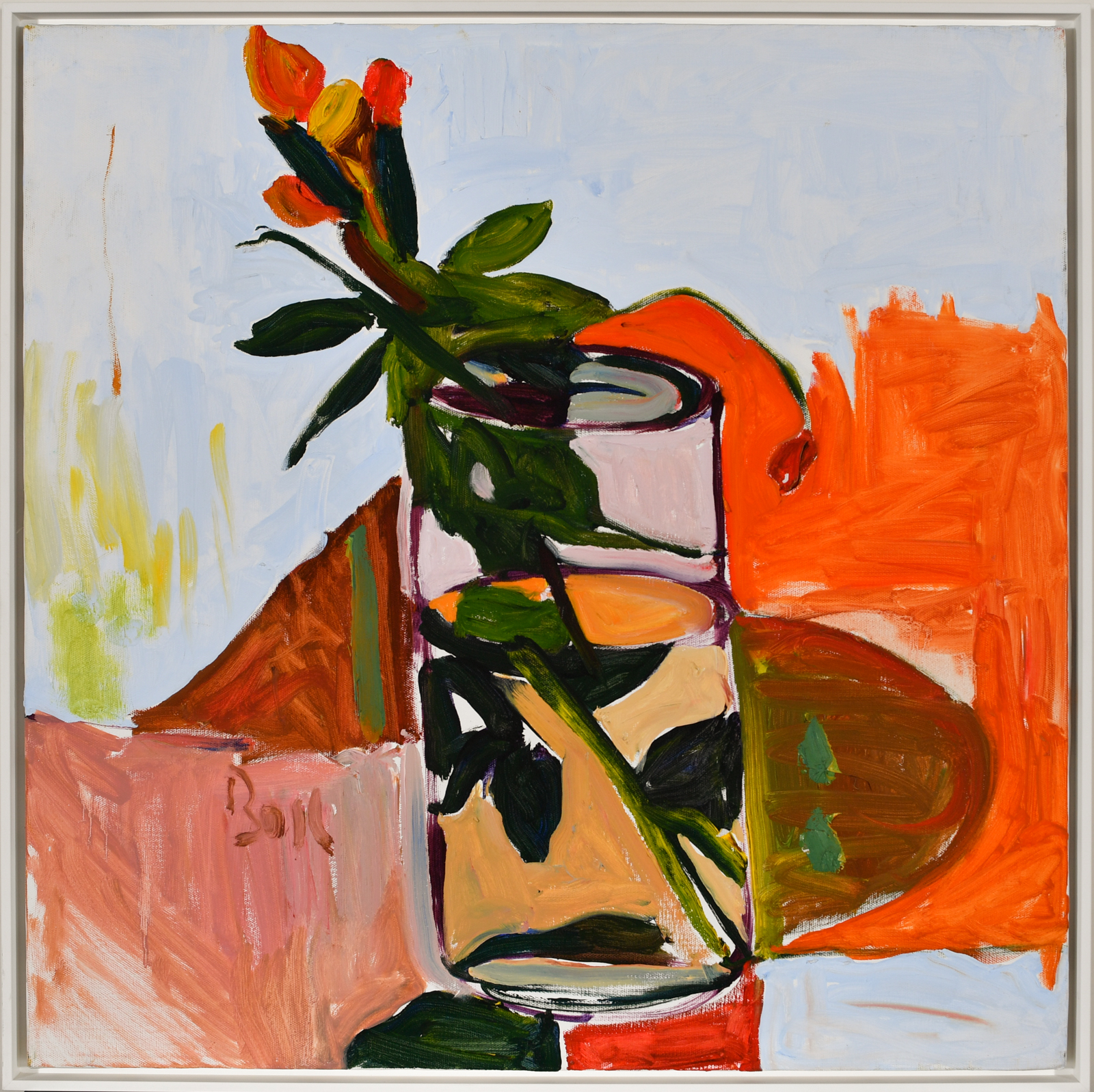 Flowerscape
Paintings
25" x 25"
Signature on the front
Oil on Canvas, framed
Retail Price: $3000
Minimum Bid: $900
Buy It Now: $4500
Marius Bosc
The two strongest influences on Marius's paintings are the French culture of his family and the light, color and space of the San Francisco Bay Area. His paintings are always a rediscovery of this wonderful light, color and space that he first discovered during childhood when his French grandmother took him to visit the hotel that she ran down in the Embarcadero. Marius says that he grew up in France on Oak and Masonic Street in San Francisco where he lived with his family which included his grandparents who had immigrated from France before the 1906 Earthquake. After graduating from the Academy of Art in San Francisco, Marius was employed as a graphic artist/designer for a variety of publications, including The New York Times, Harpers Bazaar, Opera News, and Cue Magazine, as well as many individual publishers. In 1970, Marius returned to San Francisco to pursue his passion for painting. His flower paintings were represented by Gumps for over a decade, then by Ira Wolk Gallery in Saint Helena. In 2009 his solo exhibit at Dolby Chadwick Gallery included flower, landscape and figurative works. Marius is currently represented by the Bryant Street Gallery in Palo Alto where his flower and figurative works can be seen.