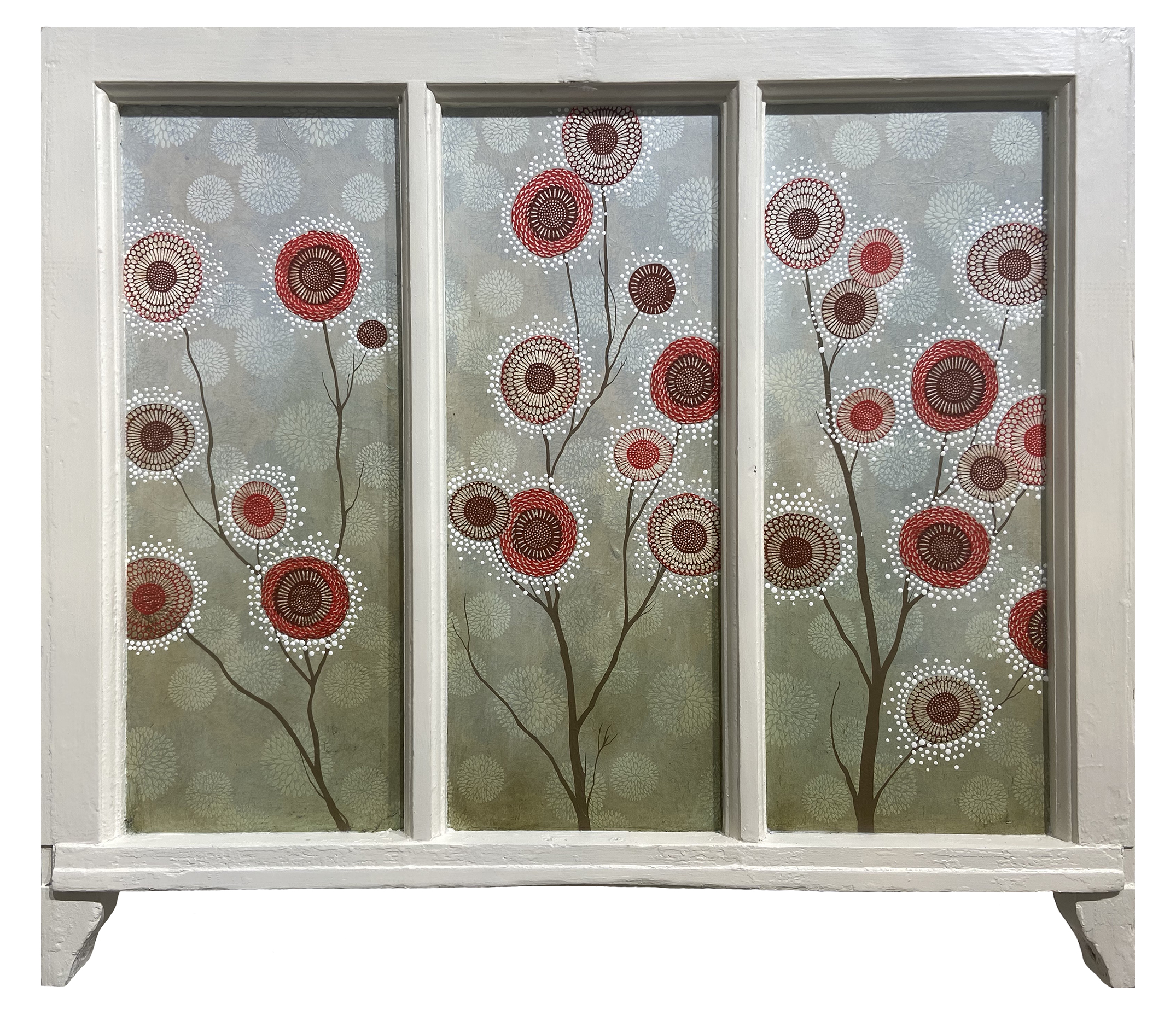 Folk Blooms
Mixed Media
35" x 30"
Signature on the back
Oil and collage on vintage window, hang ready
Retail Price: $2800
Minimum Bid: $1000
Buy It Now: $4200
For the last 10 years Ivy has been focused on creating the illusion of depth within her artwork. She hopes that the viewer is invited into the picture to explore and keep discovering new things within the layers. Folk Blooms consists of three oil and collage paintings within a vintage wooden window frame. In her artwork, Ivy balances magical elements with real world renderings of flora and fauna. Her paintings are composed of many thin layers of glazes slowly built up over time. Because she paints the trees and plant forms in between the layers of glazes, the forms begin to occupy various spaces in the foreground and background. While she often times has a loose idea of the direction she'd like to go when starting a painting, it is very much through the process of working that the art informs and reveals itself. It is a balance of source materials coming directly from her observations of nature and intuitive mark making. The act of painting is meditative and it brings Ivy a great sense of peace. It is her hope that this feeling radiates out of the work into the viewer. Her work has been extensively exhibited on the west coast and is included in numerous corporate collections including a commission for large-scale glass walls at the UCSF Cancer Care Building.