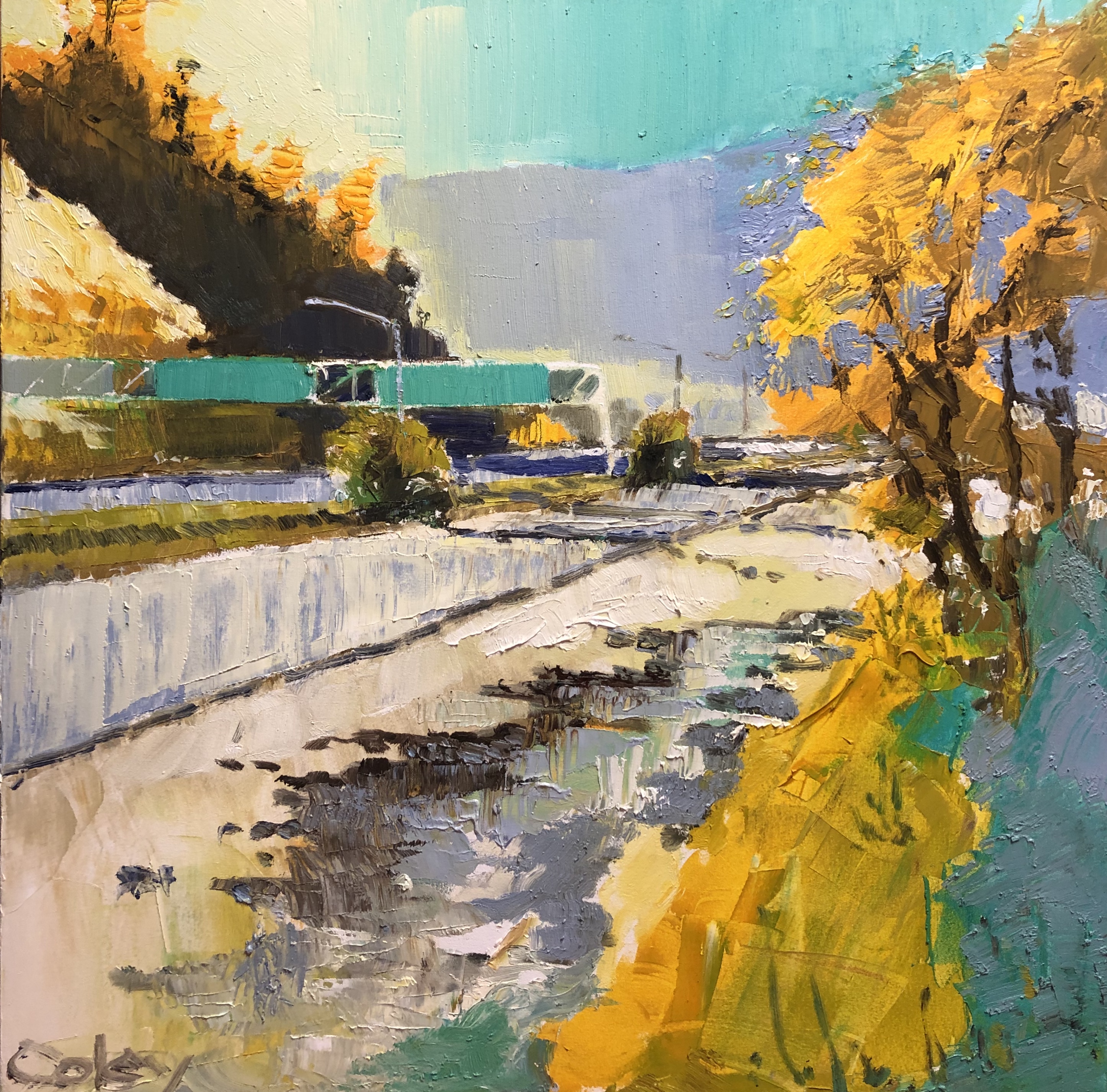 Freeway On Ramp #44
Paintings
36" x 36"
Signature on the front
Oil on canvas, hang ready
Retail Price: $3500
Minimum Bid: $1050
Buy It Now: $5250
Nicholas was raised in Muir Beach and hitchhiked around the states for a couple years after high school trying to find Don Juan and Carlos Castenada. He was sure he had a destiny to become a medicine man or a brujo, but after getting hepatitis in a hostel in Santa Fe, he moved to Europe and studied art at the Beaux Arts plus another small school for painting in the south of France. He took the transiberian railroad through Russia and deep into China before having a complete spiritual collapse in the summer of '94. The good news is it's been a slow climb back up the mountain toward the benificenece and belonging of a higher power. Anchored by the love of a good woman he's actually been able to support his family, two extraordinary little kids (and another on the way), even putting a downpayment on a house . . . all exclusively with the procedes from painting sales, which he's damn proud of and still sort of in dumb happy shock. For almost 20 years now he has been painting full time, almost everyday. Turns out, he was something of a medicine man after all.