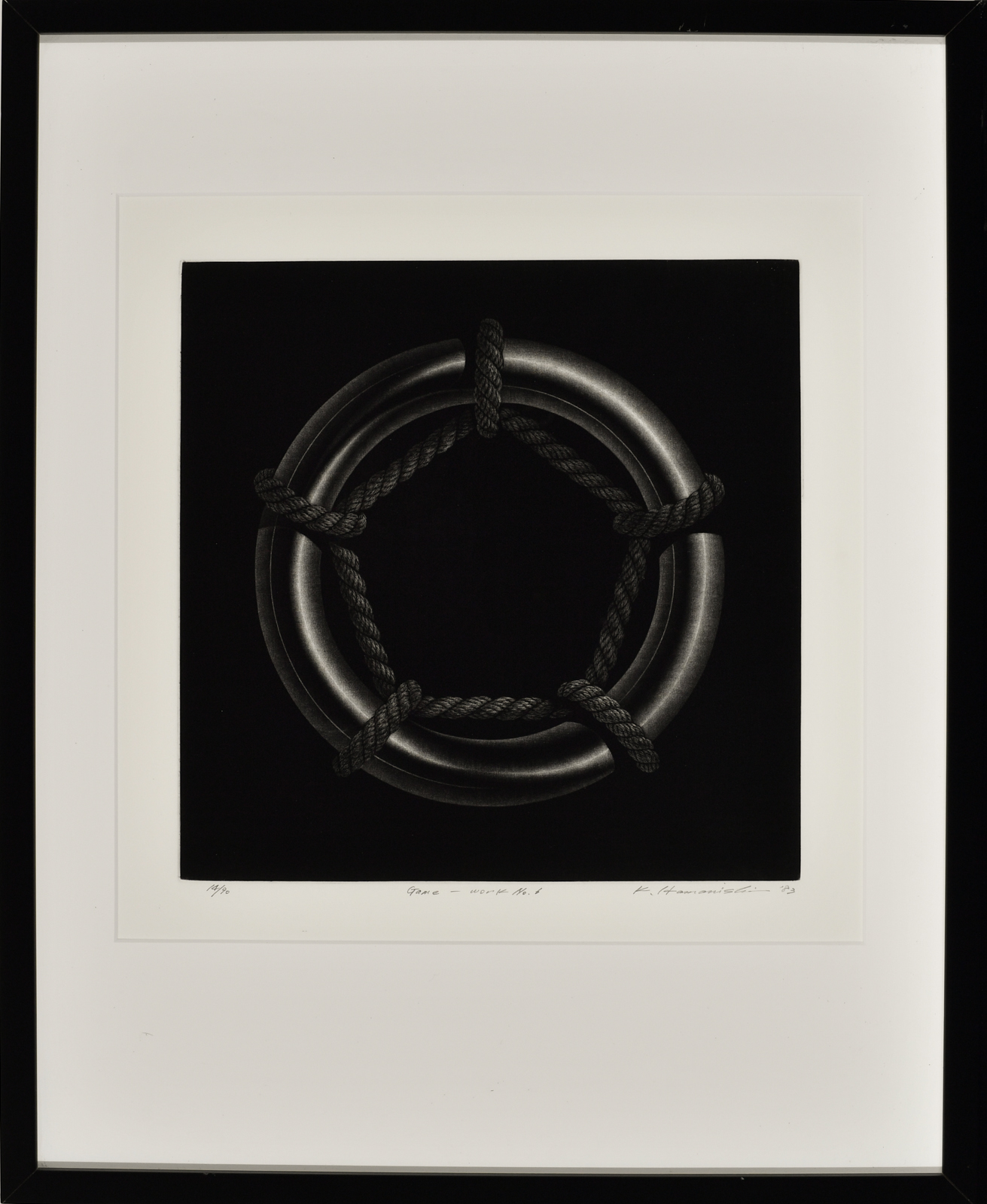 Game Work No. 6
Drawings & Prints
16" x 20"
Signature on the front
Mezzotint, black and white, framed
Retail Price: $600
Minimum Bid: $275
Buy It Now: $900
Katsumari Hamanishi
Hamanishi is a world-renowned contemporary Japanese master mezzotint printmaker, who realizes with unparalleled skill and elegance of expression the potential inherent in the mezzotint and has taken the medium to a new level with the inclusion of the traditional Japanese art of gold leaf. Hamanishi was born in Hokkaido and graduated with a degree in art from Tokai University in 1973. From 1987 to 1988, he was a visiting artist at the Cleveland Art Institute with a grant from the Japan Agency for Cultural Affairs. His work has been exhibited widely including, The Art of Darkness, with Yozo Hamaguchi at the Arthur M. Sackler Gallery at the Smithsonian; a one-person show at The Art Institute of Chicago; and in 2015, his work was included in the exhibition Kimono: A Modern History, at the Metropolitan Museum of Art. Permanent collections include the Museum of Modern Art, New York, The Philadelphia Museum, The Art Institute of Chicago, Library of Congress, Washington, DC, the British Museum, National Museum, Osaka, amongst others.