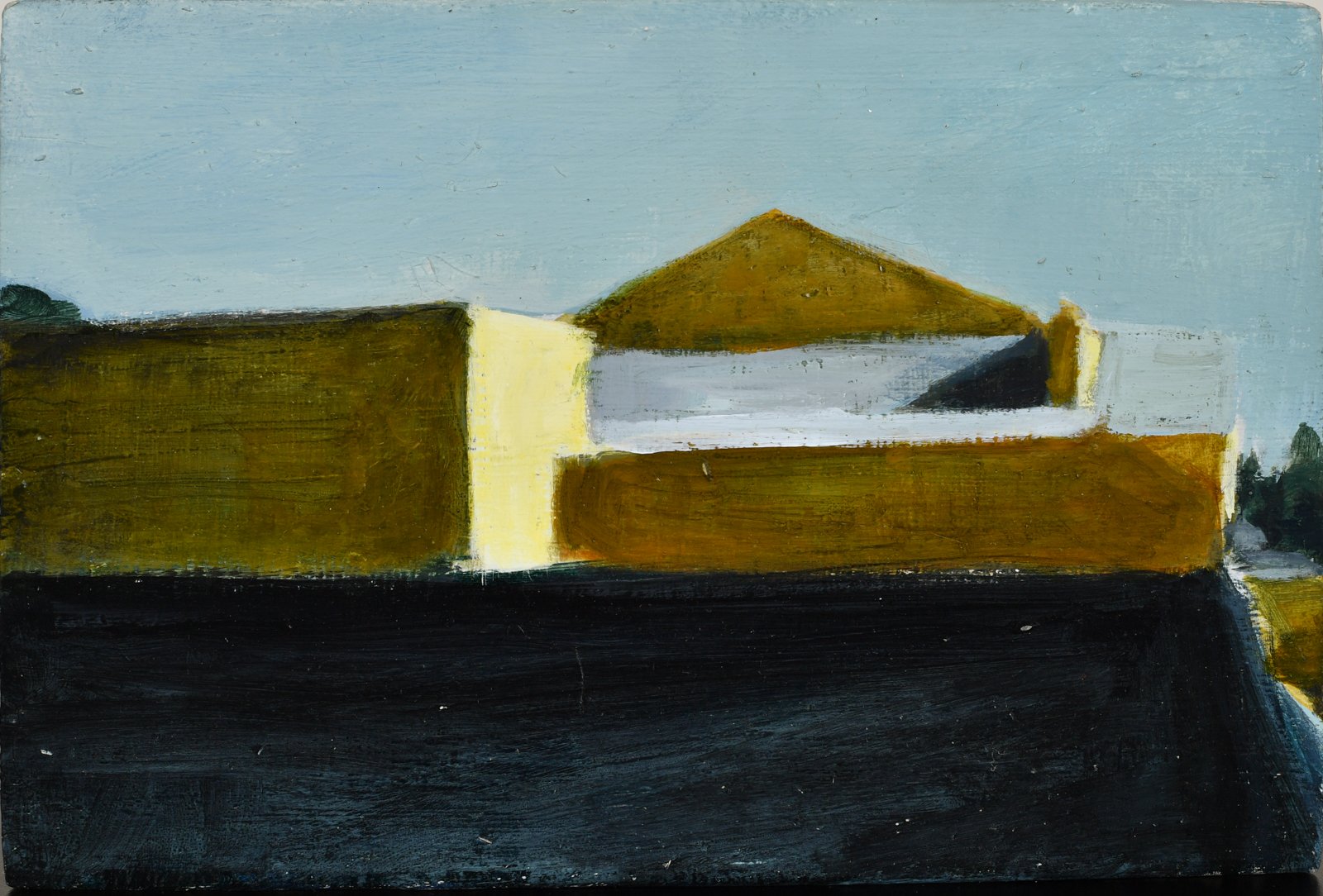 Garford Small No.4
Paintings
8" x 5.5"
Signature on the back
Acrylic on wood block, hang ready
Retail Price: $750
Minimum Bid: $275
Buy It Now: $1125
In both her art and teaching, Ferdinanda is interested in the concept of liminal—or threshold—spaces and how slippery spatial boundaries can speak metaphorically. Almost all of her subjects are industrial or commercial areas. They are "home" to no one, but she is drawn to them, and finds in them something strangely familiar. The lines between inside and outside are blurred. The architecture itself is difficult to place, both in time and space. These sites may suggest the nation's unresolved social and economic issues; they also represent for her a psychological space — a place for personal reconnaissance. Ferdinanda was born in Washington, DC, and grew up in Arlington, VA. She received a degree in art history and studio art at The American University in 1994. In 2002, Ferdinanda took her current position as Professor of Art History at Solano Community College in Fairfield, CA. While on Sabbatical in 2010, she completed her MFA degree in painting from the San Francisco Art Institute and finished writing an art appreciation textbook; the third edition, Approaches to Art: A New Introduction to Art History, is available in 2021.