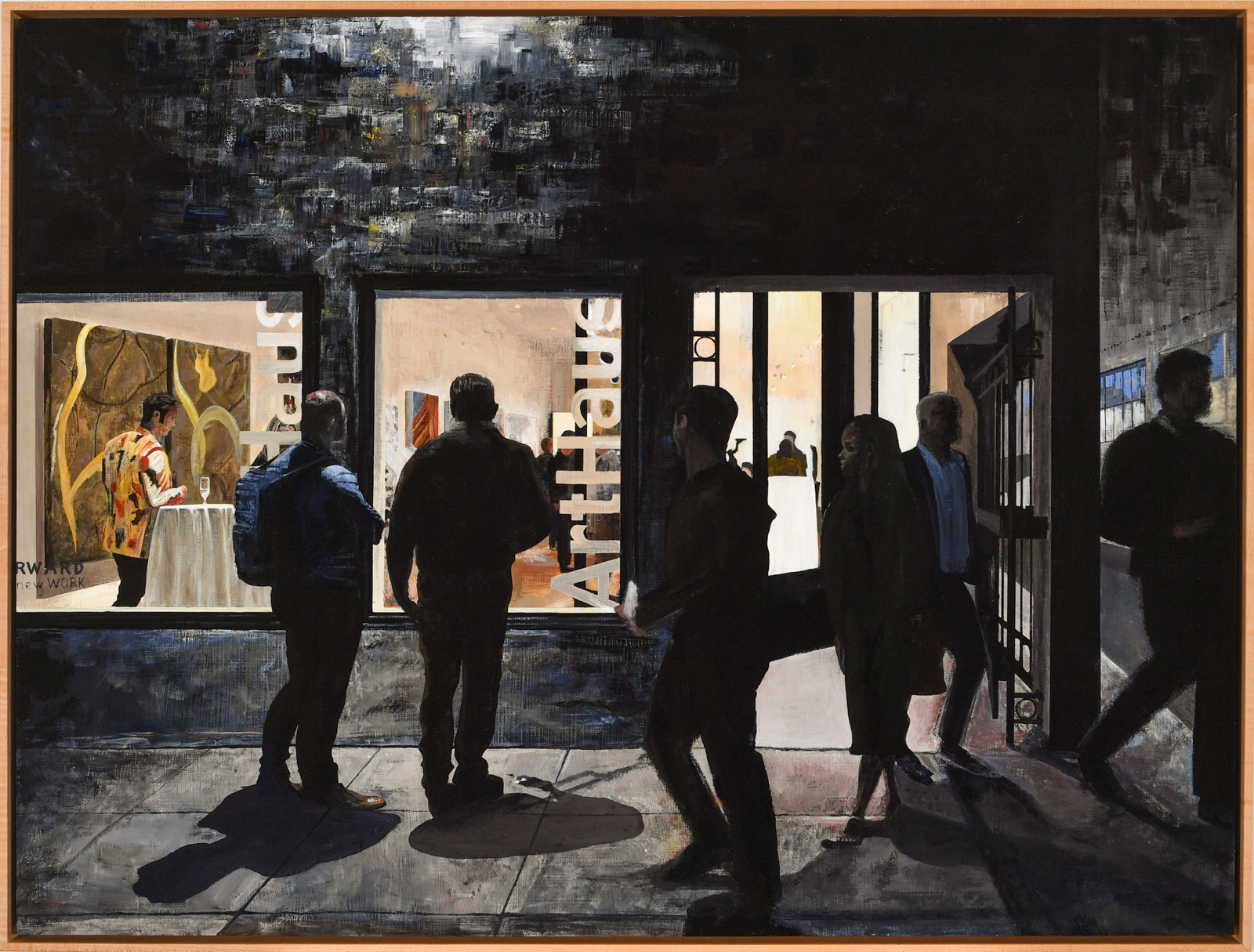 Grand Opening On Townsend
Paintings
40" x 30"
Signature on the back
Acrylic on panel, hang ready
Retail Price: $1400
Minimum Bid: $500
Power's work speaks with a strong sense of place. He has a strong commitment to a daily practice of drawing or painting. He gets pulled into his images and the places at a deep level. His choices of colors and materials allow the viewer to experience each painting with its own story of mood and imagination. Sometimes spontaneous and, at times, planned in detail. The places he paints, both real and imaginary, are always like something you've never seen.