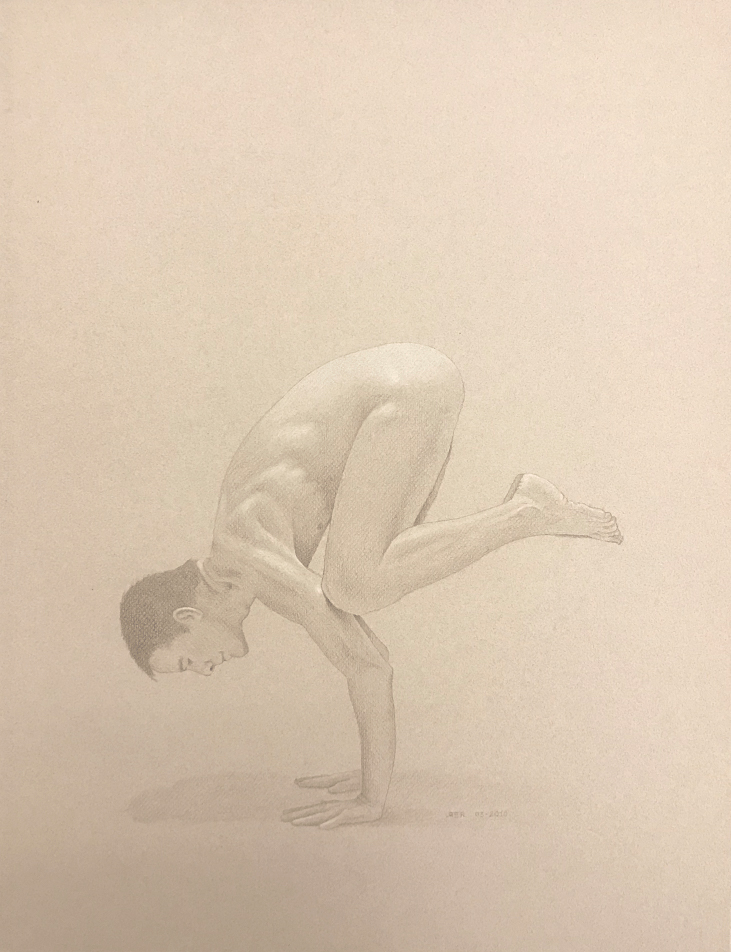 Handstand A
Drawings & Prints
19.5" x 25.5"
Signature on the back
charcoal on Paper, unframed
Retail Price: $500
Minimum Bid: $175
Buy It Now: $750
Robert E. Roberts
The human form, and human introspection, are things that consistently intrigue Roberts. The human form is endless in its variety and range of expression. The inward, introspective view is compelling because it is a reflection of the soul. Most of his figures are solitary. Ultimately, we are alone, and it is only in solitude that we can discover our personal niche in the universe. He was born and raised in Arizona. After earning a Master's Degree in Piano and Composition in 1974, he continued studies in music composition in France. Deciding not to pursue doctoral studies, he moved to San Francisco in 1979, taking on a variety of jobs. A self-taught artist, he has, since his early teens, explored a wide variety of art media as well as oil painting, including hand weaving, tapestry design, woodcut, calligraphy and egg tempera, to cite just a few. For more twenty years, he worked as a tattoo artist. He was one of 80 tattoo artists whose work was included in the 1995 New York exhibition "Pierced Hearts and True Love: A Century of Drawings for Tattoos," curated by Don Ed Hardy.