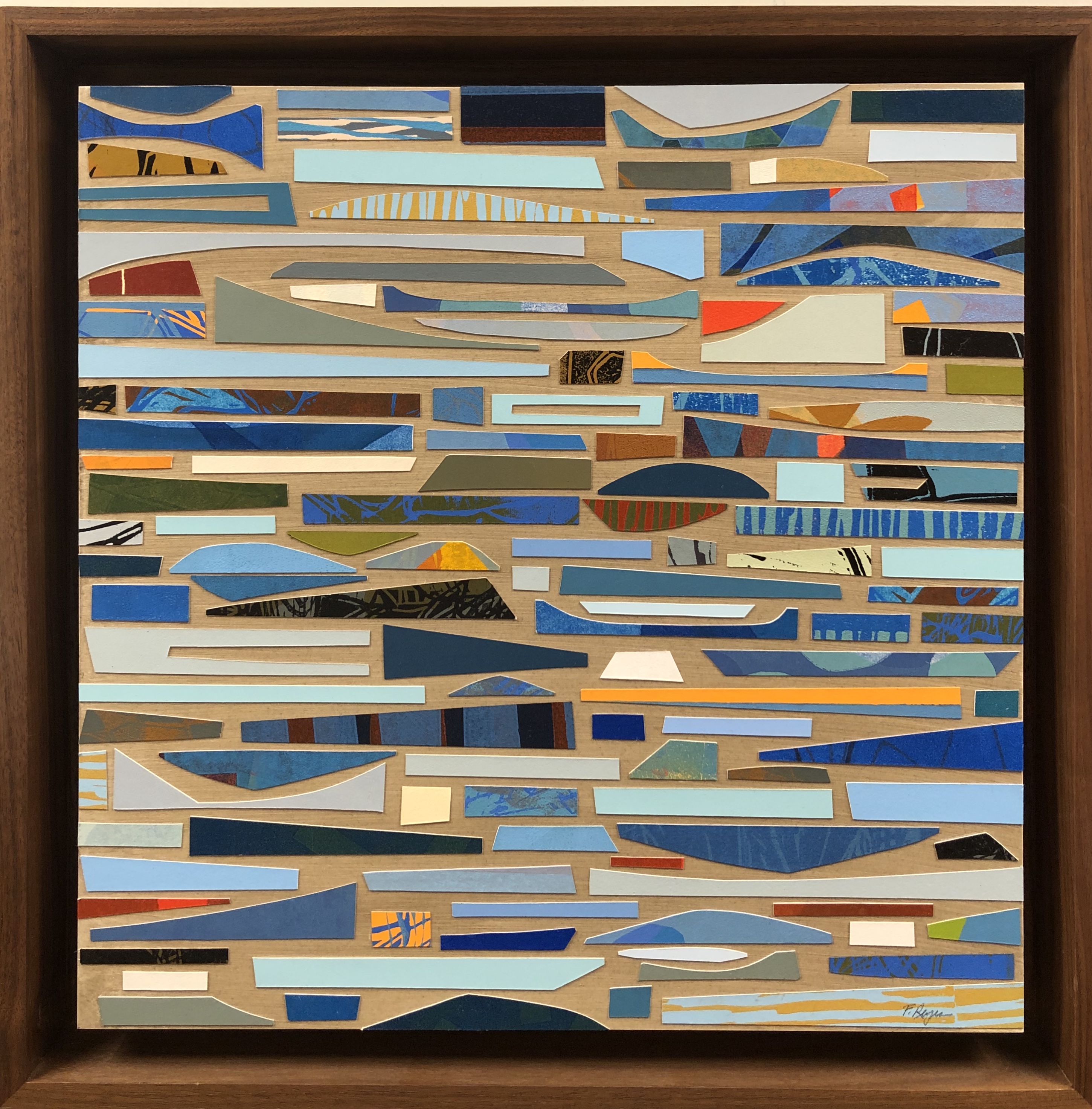 Harbour
Mixed Media
16" x 16"
Signature on the back
Hand printed paper cutouts collaged onto gesobord.
Retail Price: $2400
Minimum Bid: $850
Buy It Now: $3600
Art is a second career for Fernando who spent 17 years in banking in San Francisco. He began as a self-taught artist, then earned a BFA from the School of the Art Institute of Chicago in 1997. He returned to the Bay Area and has lived in Oakland since 1998. Fernando's studio is located in the Jingletown neighborhood in Oakland at Ford Street Studios. His work has been primarily representational and includes oil paintings, drawings, and printmaking. Fernando's primary interest was straightforward depictions of the human figure until a 2014 visit to MoMA in New York for the Henri Matisse The Cut Outs exhibition. It made such an impact on Fernando that he embarked on creating his own cut outs. Subsequently taking his art making in the direction of abstract art in both paper cutouts and oil painting. In January 2018, the Mexican Museum in San Francisco mounted An Artist's Evolution, a retrospective of his work. His work has been acquired by Sutter Cathedral Hills Hospital, Stanford University Medical Center, Alameda County Arts Collection, Amoco Corporation, Ruth Chris Steakhouse, Tom of Finland Foundation, Leslie-Lohman Museum of Gay and Lesbian Art, George and Cynthia Miller Wellness Center and numerous private collections.