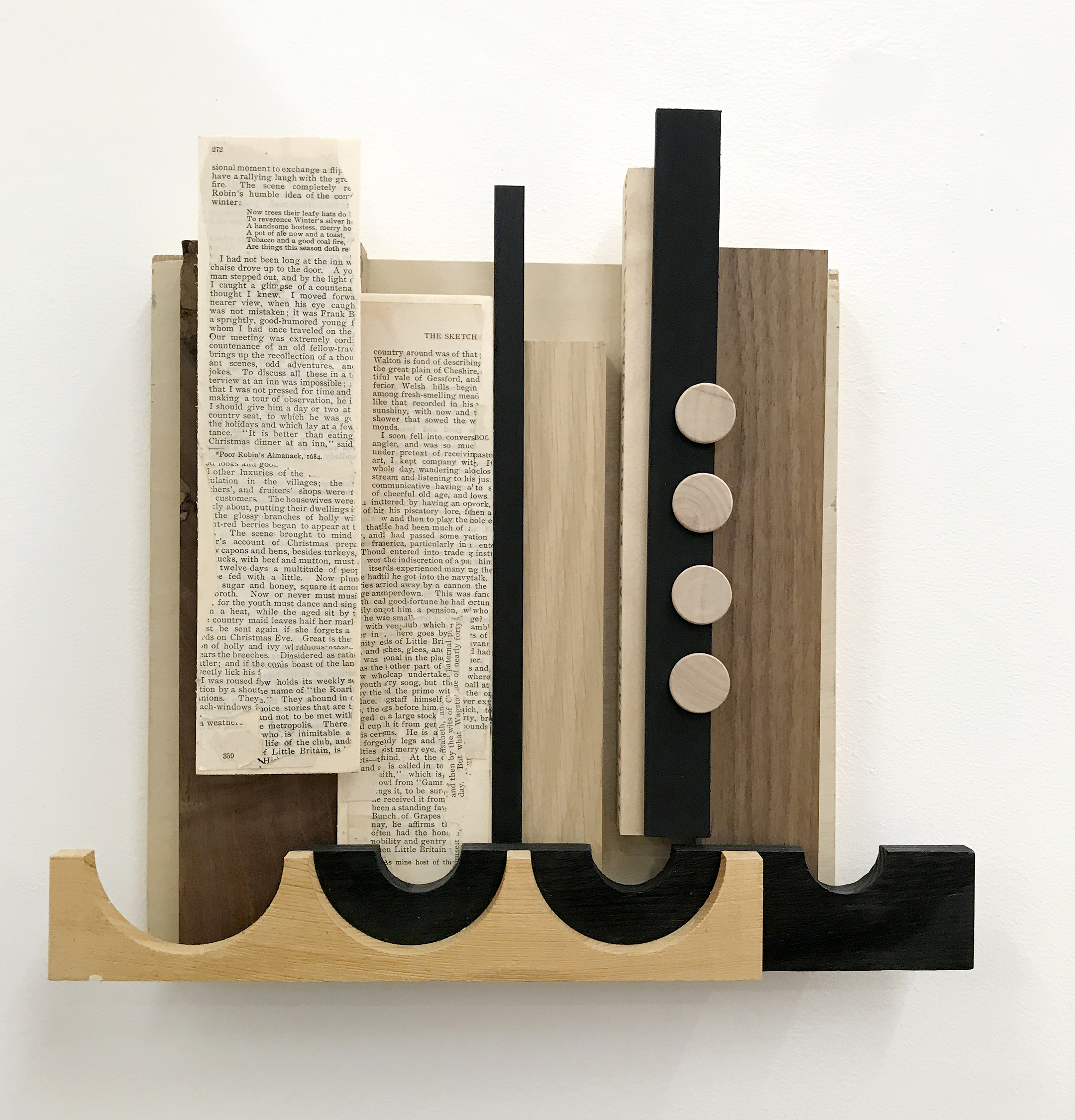 High Rise
Mixed Media
14.75" x 14"
Signature on the back
Assemblage sculpture using recycled wood and paper, hang ready
Retail Price: $800
Minimum Bid: $275
Buy It Now: $1200
Robin's process starts with the central element — and around this, everything is built. She begins to form a world within this frame, based upon composition, iconic symbolism, scale, color, and material.As Robin begins to arrange objects together—adding and subtracting— she moves forward, never feeling satisfied until she's reached what she feels is a visual absolute. The merging of her personal feelings with the alchemy of textures, color, and materials is key. It's rare that a piece is meticulously planned; it's a very spontaneous process. Though these pieces are outwardly an assembly of visual elements, the work's origin stems from her intuition and emotions.