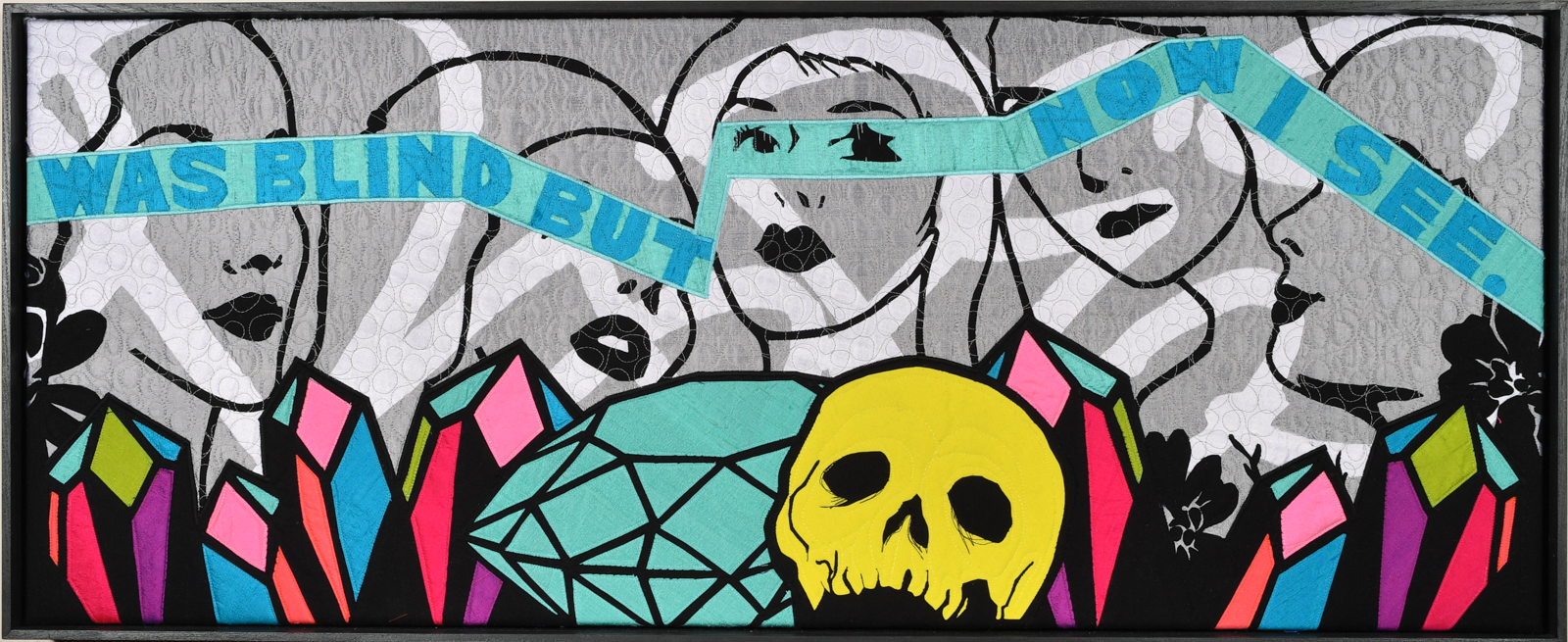 The Hour
Mixed Media
41" x 17"
Signature on the back
Silk and cotton quilt stretched over canvas
Retail Price: $1800
Minimum Bid: $650
Buy It Now: $2700
Amy is a conceptual textile artist creating narratives in quilt form. Over the past 15 years, she has evolved from creating collaged portraits of city neighborhoods to double mirror-image portraits of women. The common thread in her quilts is text; she utilizes words to convey meaning and also as graphic elements. She uses her background as a graphic designer to design her art; she create the quilts digitally, then make patterns and cut the images by hand. They are fused into a single piece of fabric, and quilted using hand-guided machine quilting; she "draws" on the quilt with thread, guiding the quilt under the needle. Currently, Amy is creating a series of quilts using depictions of the word "OK" as it relates to mental health. With her work, she hopes to challenge the idea of what a quilt can be, and to inspire the viewer to contemplate the deeper meaning she is conveying through silk and cotton.