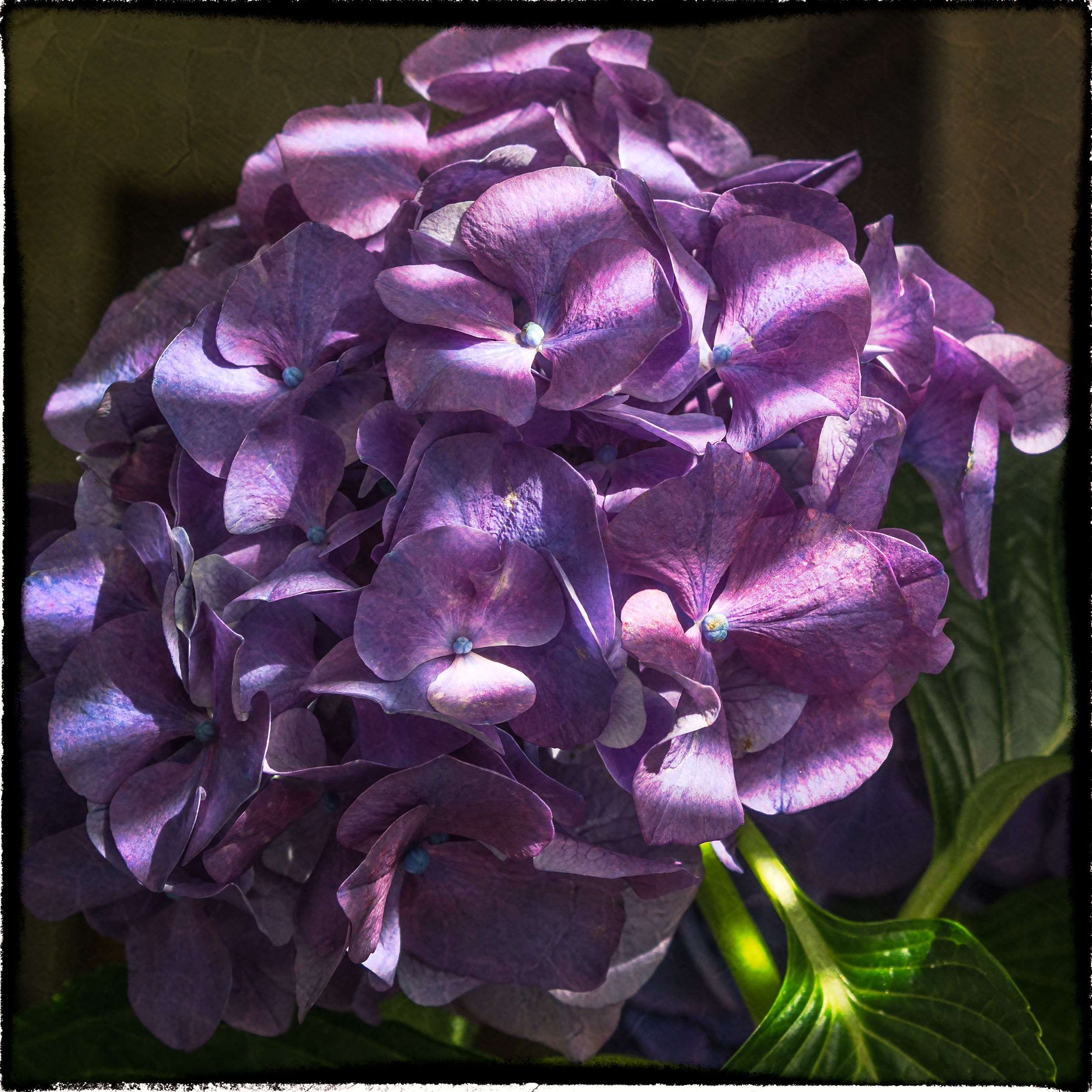 Hydrangea
Photography
20" x 20"
Signature on the front
Archival Digital Print, Limited Edition of 25, Custom framed
Retail Price: $600
Minimum Bid: $200
Buy It Now: $900
Russel describes his task as an artist as finding other ways of seeing. The subjects that interest him are often the ones overlooked and hidden in plain sight. Stumbling upon the object or place of interest can be unexpected and exhilarating, like the grass that has cracked the pavement. Another place of interest has been the dialogue between the subject and the medium, between what is shot and the complexity of technical process that will produce the final result. Russel left university with a degree in philosophy and a great love for photography. He started as a photojournalist working for magazines and news services. After a few years he decided to become a commercial photographer and attended the Art Center in Los Angeles. He then started shooting large format still-life and subsequently moved to San Francisco and took classes at the art institute. Currently, Russel is operating a commercial studio in Berkeley, CA, doing large product, people and table top for advertising, catalog and editorial.