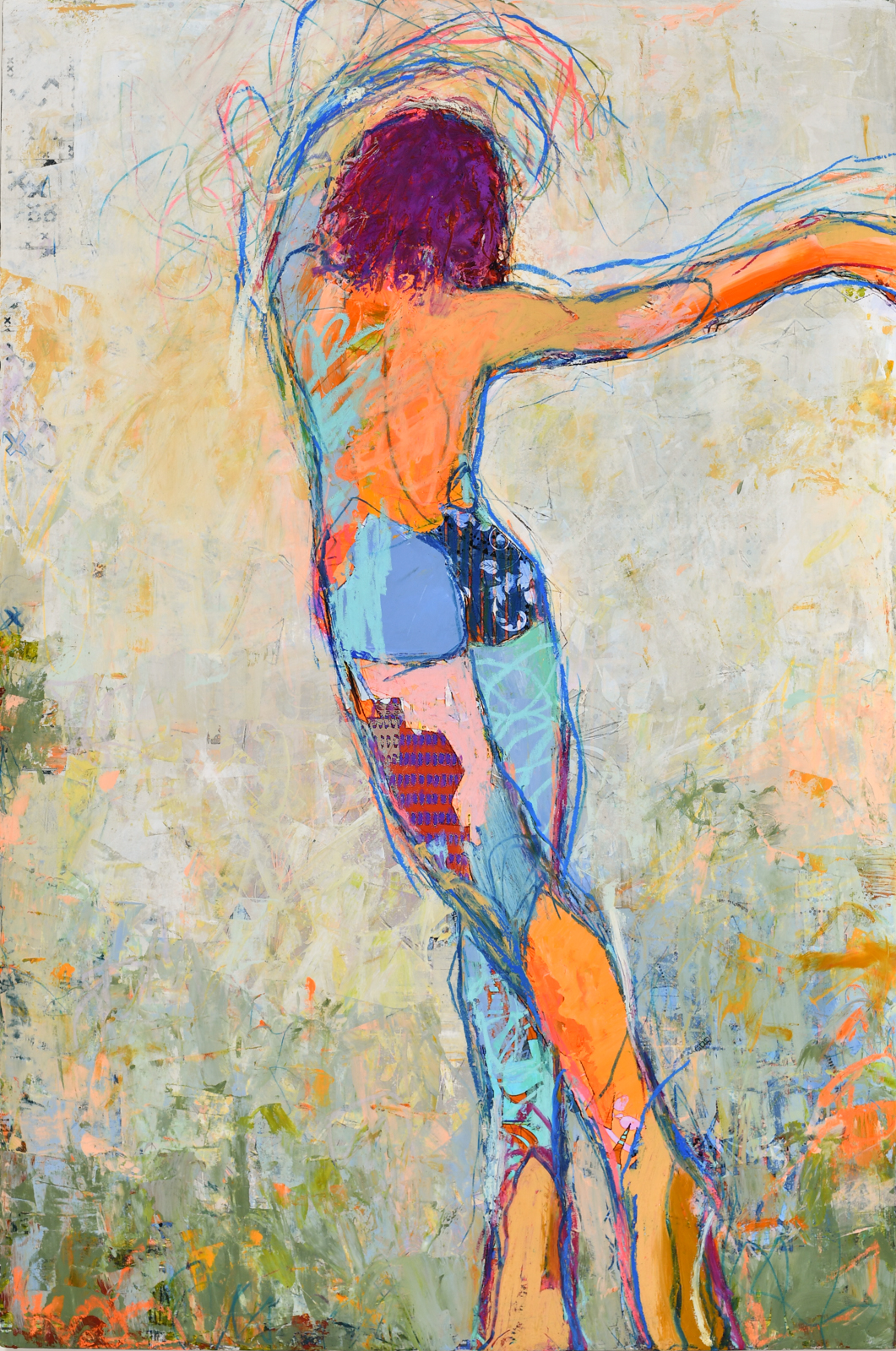 Illustrious 29
Paintings
24" x 36"
Signature on the back
Acylic on 2" braced wood panel with painted edges
Retail Price: $3900
Minimum Bid: $1150
Buy It Now: $5850
Jylian Gustlin is a San Francisco Bay Area painter whose work offers a contemporary redefinition of the 1960s-70s Figurative artists, their styles and techniques. Jylian's vibrant paintings explore the impact of new technologies on perception: though she uses traditional painterly techniques. Inspired by a lifelong love of the San Francisco Bay Area Figurative artists, mathematical theories such as the Fibonacci sequence, the resonant tones of Latin phrases, African masks, and antique Roman vessels, her work is truly a modern hybrid between the past and the present. Jylian is a native Californian and grew up in the San Francisco Bay Area. She has been shaped by the technology explosion of Silicon Valley and her art reflects her in-depth knowledge of that technology. She studied mathematics and computer science at San Jose State University and received a BFA from the Art Academy of San Francisco where technology was emerging as an art medium. Merging her understanding of computers and her love for art, she became a graphics programmer and art director for Apple Inc. Figurative paintings have been Gustlin's love for the past 30 years.