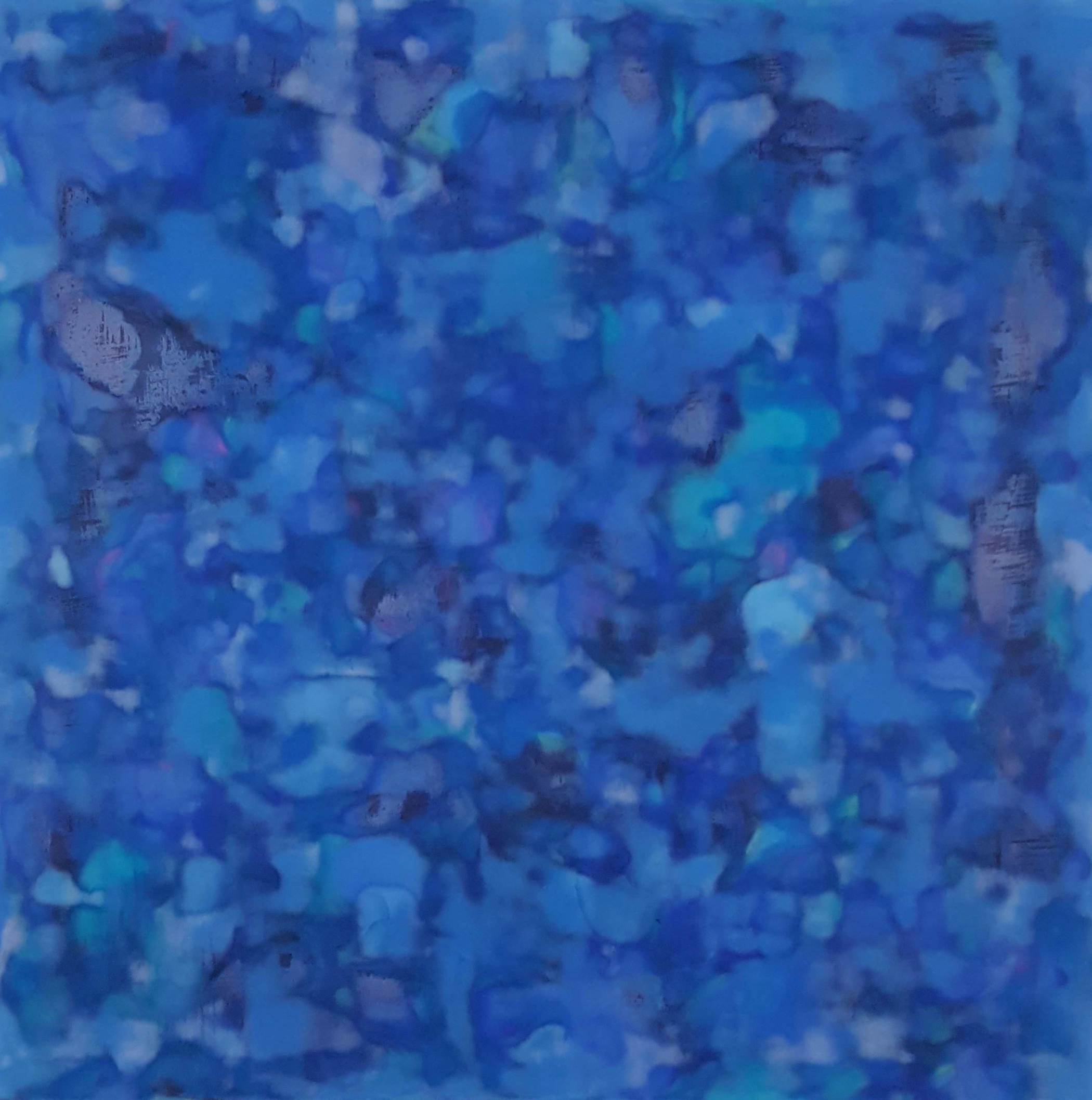 Indigo Field
Paintings
24" x 24"
Signature on the back
Layered Venetian plaster, paint, and metallics, hang ready
Retail Price: $650
Minimum Bid: $225
Buy It Now: $975
Rab Terry enjoys discovering traditional painting techniques, making his own paints and plasters, as well as applying patinas to metal. He began working with Venetian plaster, both the traditional lime-based formulations and newer synthetics. He is taken by the range of effects that the materials hold. He has many different styles of art, both functional, such as floorcloths, mirror frames and painted furniture, and non-functional, such as a recycled skateboard with a brass duck head, and gilded structural additions over the course of his artistic career. The current work is a culmination of the experience gained and methods learned.