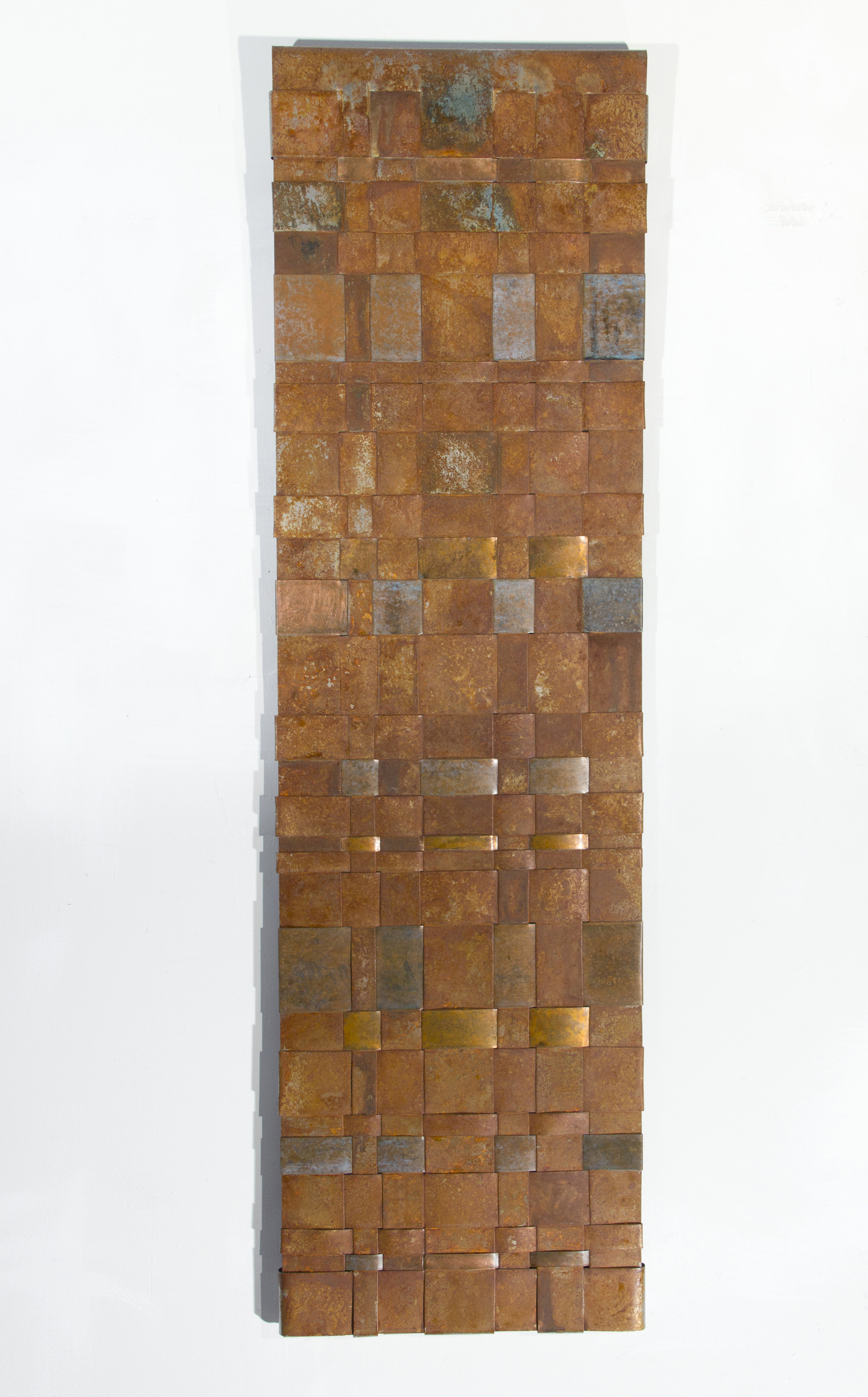 Interlinked
Mixed Media
12" x 42"
Signature on the back
Woven patinated steel and copper wall hanging, hang ready
Retail Price: $1100
Minimum Bid: $400
Buy It Now: $1650
After years of figurative painting, Davis transitioned to abstract compositions inspired by her love of nature. Small pieces of metal eventually found their way into her work, growing in proportion over time. She finds a rugged beauty in metal. It reminds Davis of the qualities of mountains and rocks etched with time and rooted in place. She starts with an unassuming metallic surface, and then alters its appearance with chemicals to create a beautiful transformation. Davis received a MFA in Painting from Summit University, LA in 1990. As a result of this program she began to incorporate her interest in Buddhism with her art. One teaching of the Buddha that she uses for inspiration is the understanding of impermanence; that nothing stays the same. For over twenty- five years she worked as a graphic designer, then later as a teacher, teaching both graphic design and basic design at the Academy of Art University in San Francisco.