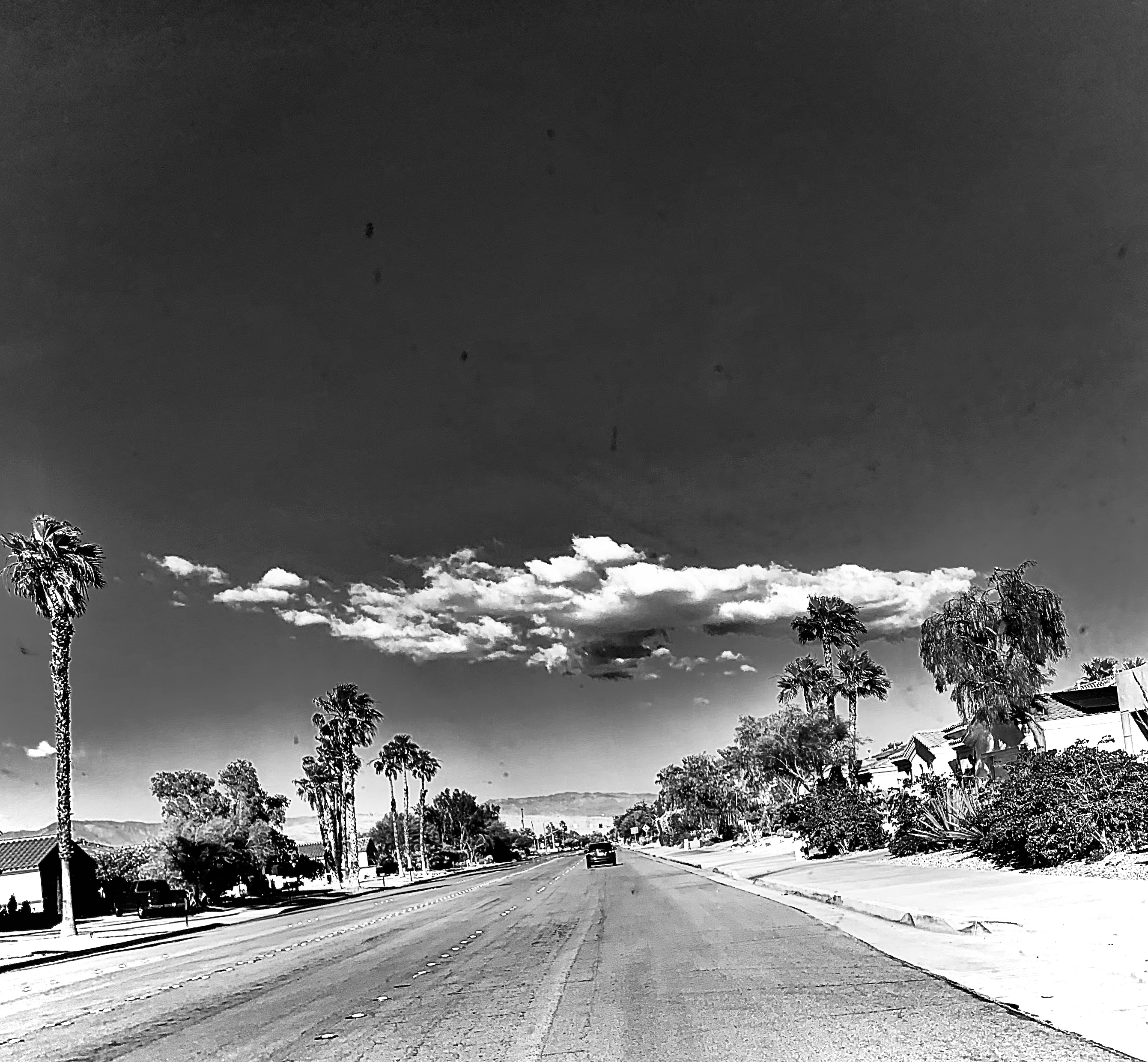 #inthesky Palm Springs
Photography
34" x 34"
Signature on the back
Photograph, matted and framed
Retail Price: $975
Minimum Bid: $350
Buy It Now: $1475
James Bacchi is a San Francisco based gallerist, curator and iPhoneographer. 
#inthesky is an inspired series of mobile photographs. Shot spontaneously, these images portray the volatile relationship between the sky and the urban landscape. Each noir melodrama contrast​s fleeting moments of beauty, strength and vulnerability, all of which takes place #inthesky. San Francisco, Palm Springs, New York, Rome, Paris and Budapest are muses for this ongoing series that began in 2015. 
Bacchi is represented by Karyn Mannix Contemporary and Artful Galleries.  His photographs have been exhibited at Arc Gallery and STUDIO Gallery in San Francisco and featured at RED DOT Miami.  Corporate Collections include: M&M Fine Art Services, Clifton, NJ, El Camino Hospital, Mountain View, CA, UBS Financial Services, Inc., San Francisco, CA and University High School Corporate Offices, San Francisco, CA. His work is included in the Museo Italo Americano's permanent collection. 
Select works from #inthesky have been featured by:  BNW Magazine, BBC Culture Magazine, Only Mobile Magazine, FRAMES Magazine, VOGUE (Spain) and Manhattan Arts International.
Bacchi is a recipient of the 2020 Independent Arts and Media Grant.