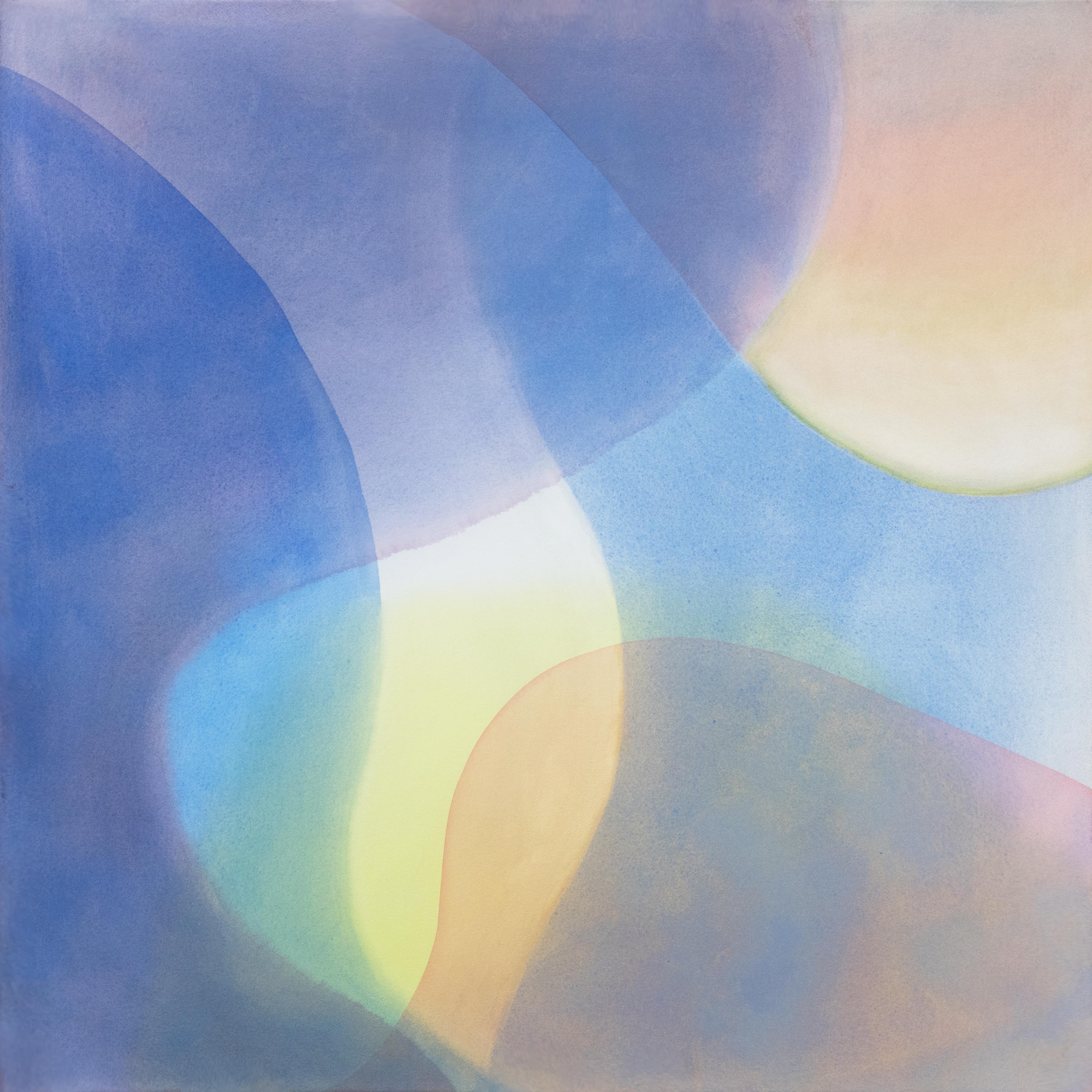 Intimacy
Paintings
36" x 36"
Signature on the back
Stretched high quality watercolor paper over canvas and a wooden frame
Retail Price: $2700
Minimum Bid: $950
Buy It Now: $4050
Julie stretches high quality watercolor paper over canvas and a wooden frame. On the taut surface she spreads and tilt gradients of transparent watercolor, expressing iridescence and luminosity. She was born in Burlingame and has lived in the San Francisco Bay Area all her life. In her current work, she works abstractly, revealing her strong connection to nature and humanity. An art instructor for 35 years, and at the College of Marin for over 23 years, she enjoys helping others to find and develop their own creativity. Julie's paintings have been featured in numerous solo and group exhibits in the United States, including museums in Ohio and California. Her artwork is included in many private collections, the Alameda County Art Commission Public Collection, and is published in American Art Collector. Her Infinity painting series is in its early stages. The Latin word, 'infinitas' means unbounded or endless. Our world can feel finite, however, as she reaches for balance, focus, harmony and peace, Julie discovers connection with the infinite. During this challenging time, she has a great need to feel positive energy, and the finite representation of the infinity symbol in her artwork implies a connection with the infinite universe of spirit and love.