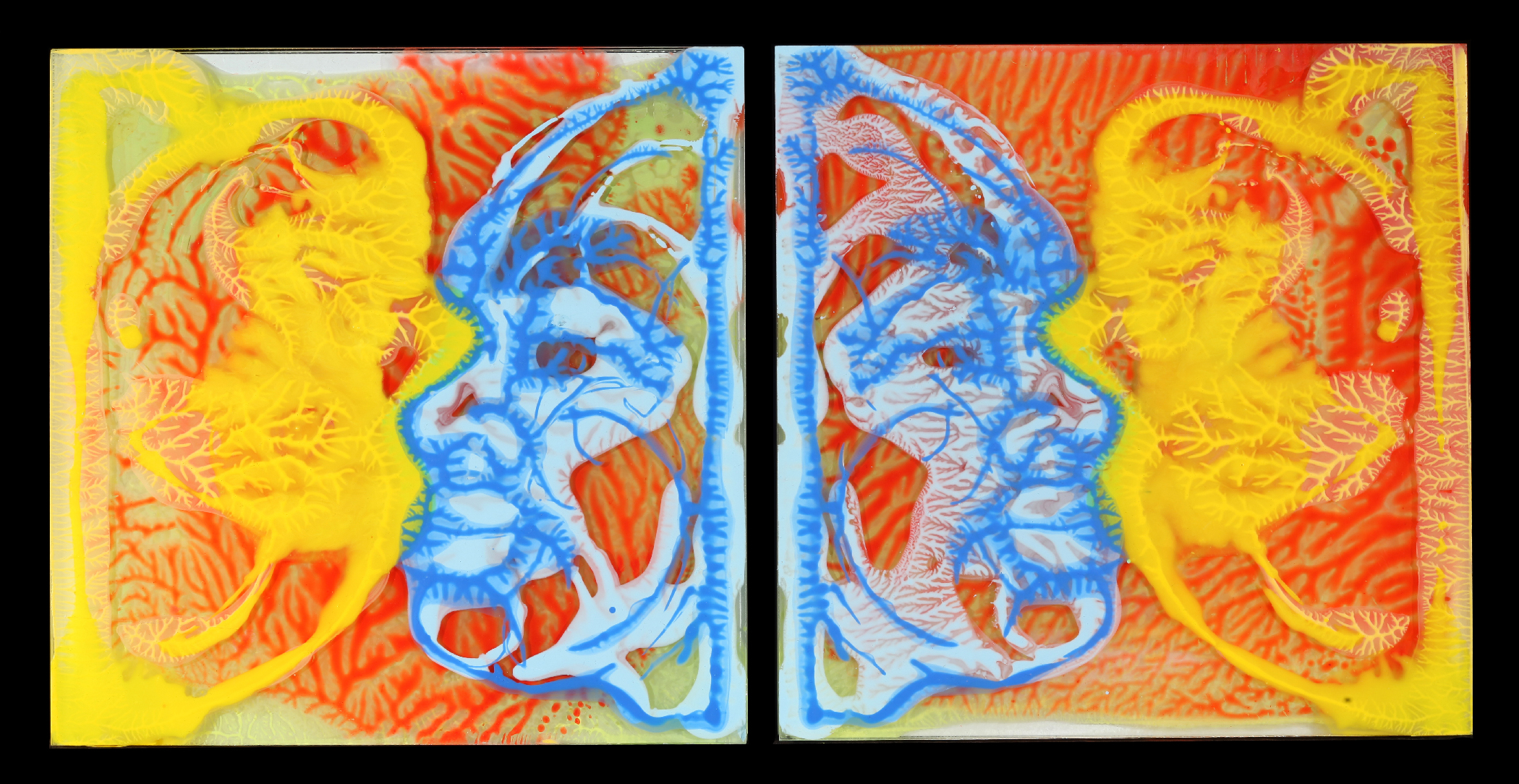 Inverted Double Portrait (Ghost Face Dancers I)
Paintings
20" x 10"
Signature on the back
Acrylic on plexiglass layers assembled onto wood panel diptych
Retail Price: $1400
Minimum Bid: $500
Buy It Now: $2100
Born in Los Angeles in 1969, Goodich has been an artist his entire life. He attended Rhode Island School of Design, Boston School of the Museum of Fine Arts, and the Art Institute of Chicago, three of the top 10 art schools in the country. He completed his BFA at VCUarts in Richmond, VA. Working as an artist globally (Los Angeles, South Dakota, Virginia, New York City, Providence, Boston, Chicago, San Francisco, Canada, UK and Berlin) he's had the honor to share his portraits with a very diverse group of art lovers and collectors.