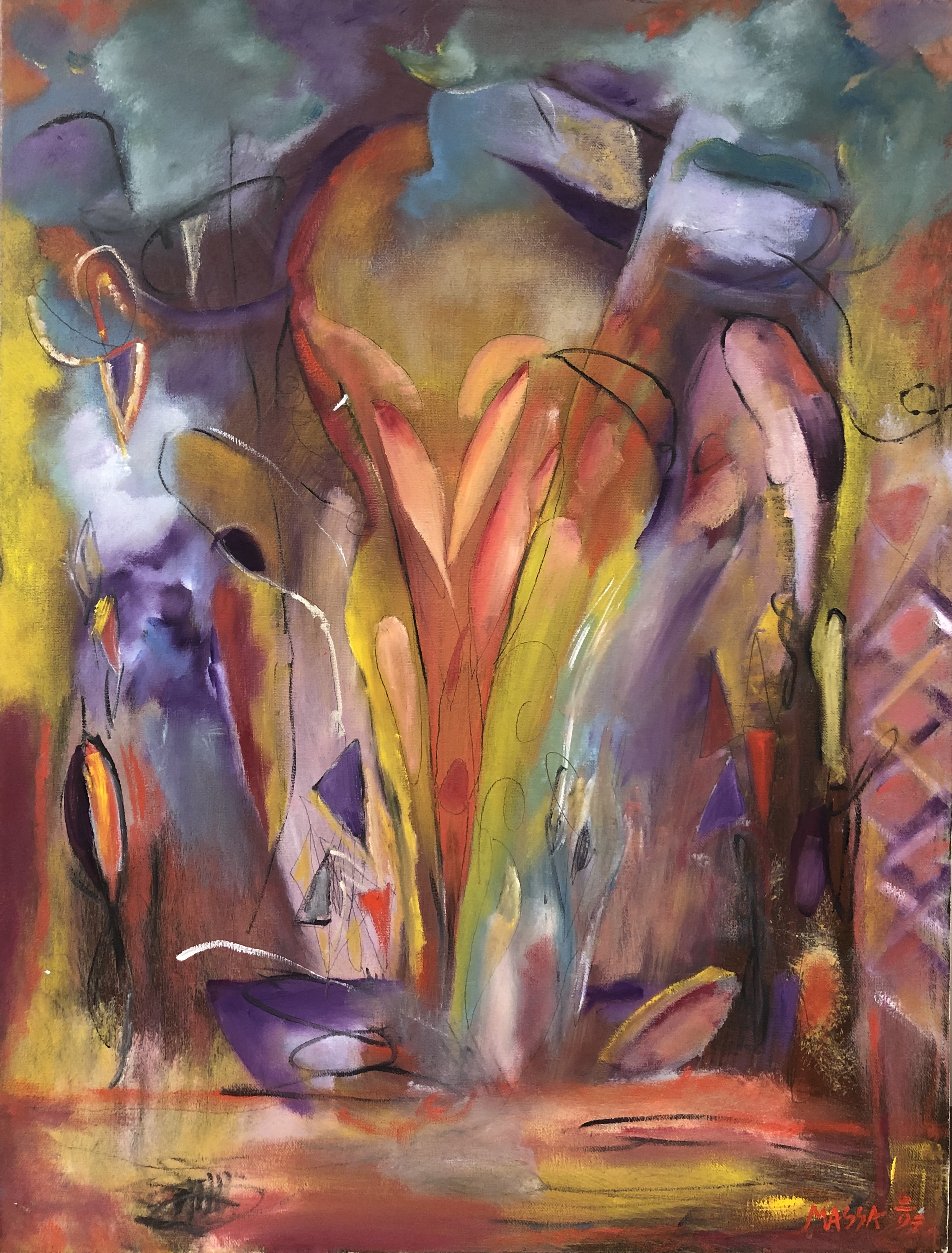 Kandinsky's Light
Paintings
18" x 24"
Signature on the front
Oil on canvas, hang ready
Retail Price: $2700
Minimum Bid: $950
Buy It Now: $4050
Carol Massa
In the act of painting, artist Carol Massa translates her earlier career as a printmaker to canvas by way of abstract expressionism. Her involvement with movement and stillness, color and texture reflect her personal journey and a focus on joining opposing forces. The freedom and spontaneity found throughout her paintings is released by working with rhythmic marks from the brush and roller. Massa draws inspiration from nature, and her primary focus is opposite forces coming together. Carol studied art at Miami Dade College, receiving scholarships for drawing and printmaking, later transitioning to painting. In both her paintings and sculptures, the work draws inspiration from nature, dance and music, vibrating with freedom and spontaneity at the rhythmic hand of the artist. She has exhibited widely, including at the Bergen Museum of Art and Science in New Jersey, and the Metropolitan Art Center in Florida. Her work is held in numerous public collections in New York and California and has been the recipient of awards and fellowships, including one from the Adolph & Esther Gottlieb Foundation. Massa currently lives in New York City where she continues to create work.