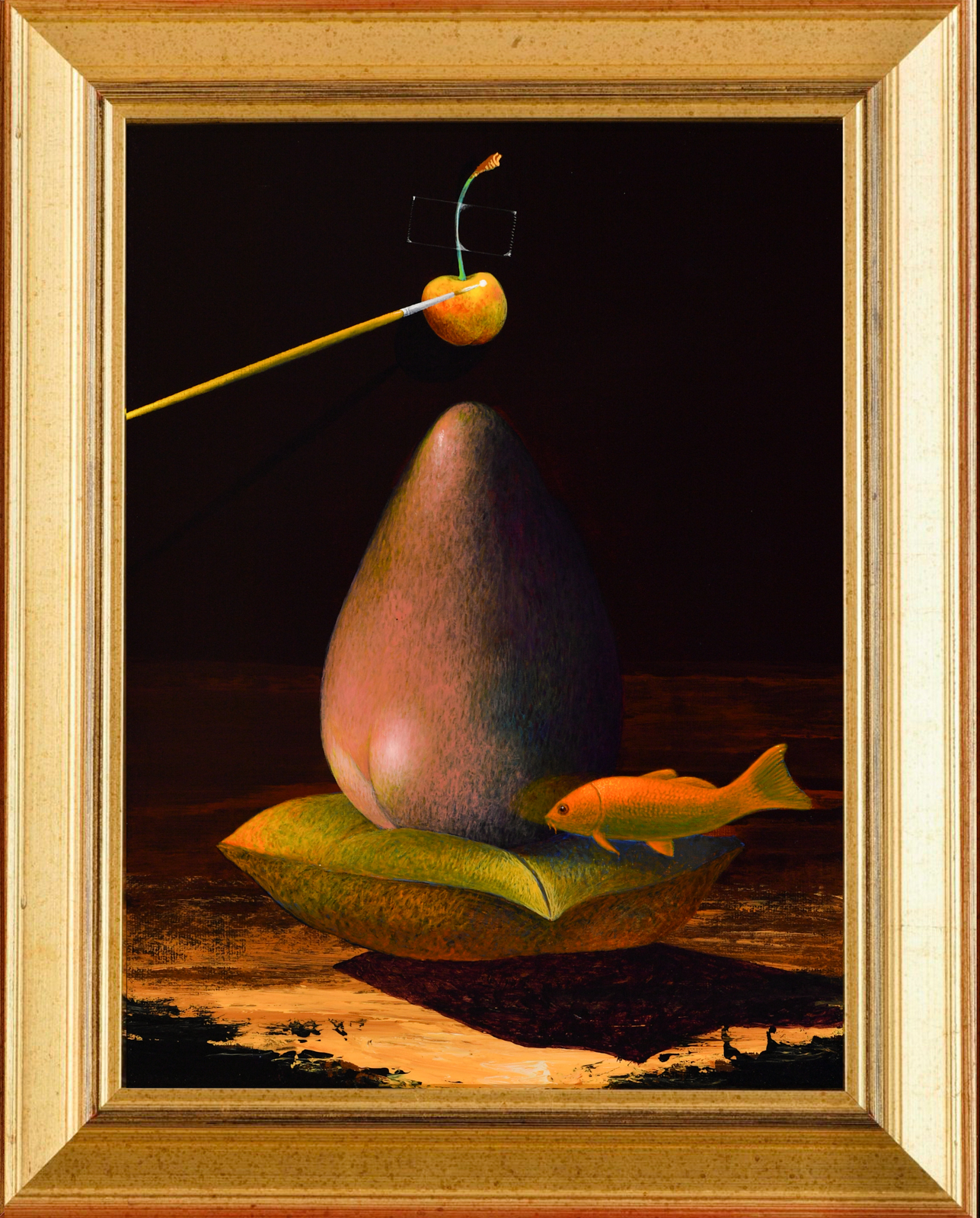 Left Handed Painter
Paintings
16" x 20"
Signature on the back
Acrylic on canvas, framed
Retail Price: $3600
Minimum Bid: $1100
"When I paint, I try to work intuitively. The objects I incorporate in my work are everyday things I see around me. Each object is painted in and finished before moving on to the next. Drawing from my past work where I would illustrate abstract ideas as well as surreal dreams, these disciplines have taken me to a more representational world in which I now find myself. In this world there is a land, a tabletop, a window and of course cherries. As of late there may be pears." Carbajol-Moss Ricardo Carbajal-Moss grew up in Mexico of Mexican and Anglo parents. Always artistically precocious, he drew incessantly as a young man and then studied at the University of the Americas in Mexico City, the Instituto Allende in the art colony of San Miguel Allende, and the Peninsula School of the Arts in Fish Creek, Wisconsin. After emigrating to the United States and settling in Los Angeles he completed his studies at the Otis Art Institute.