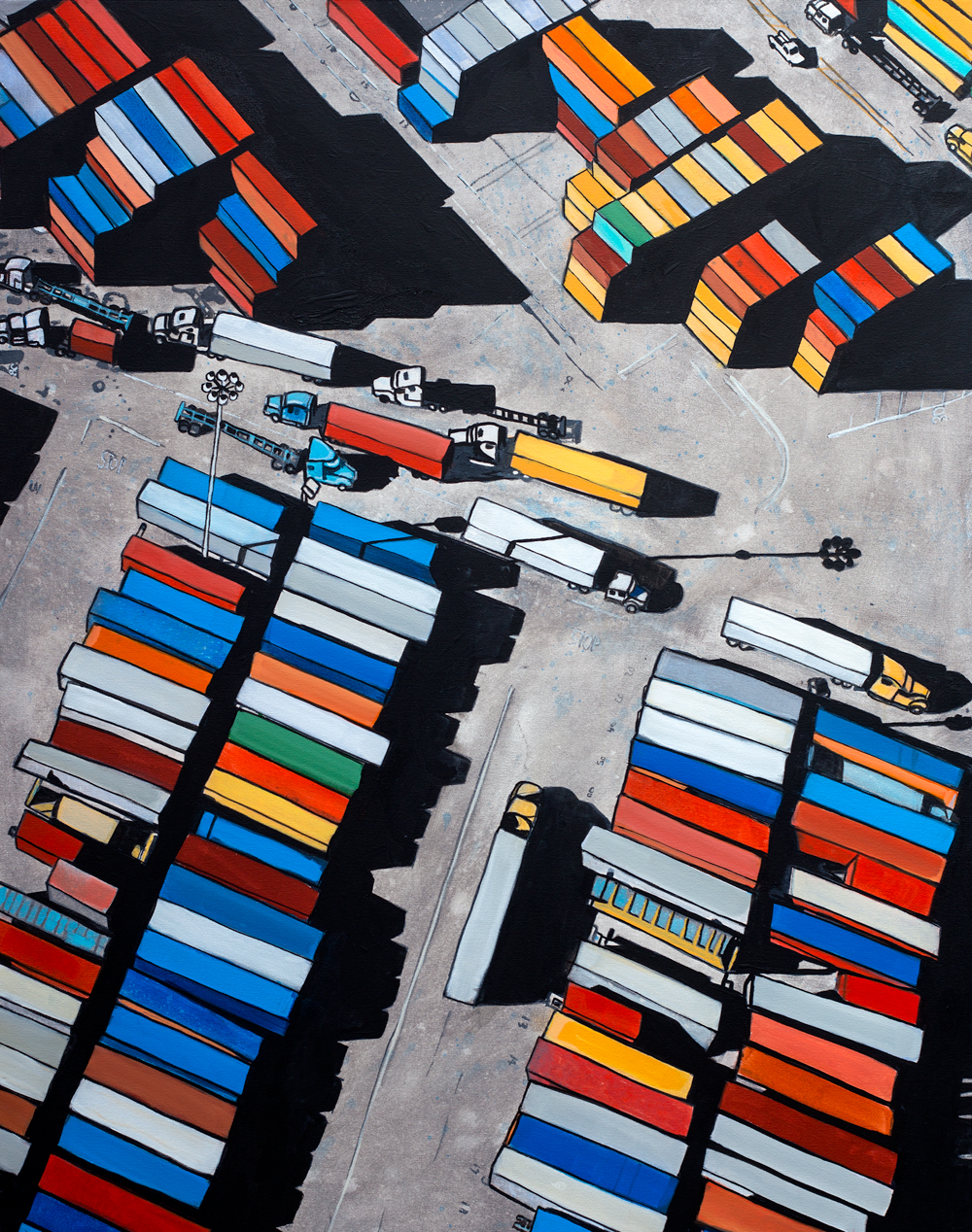 Left Turn
Paintings
48" x 36"
Signature on the front
Acrylic on canvas, hang ready
Retail Price: $3000
Minimum Bid: $900
Buy It Now: $4500
Eric was born and raised on the industrial shores of Lake Michigan. He studied at the Cleveland Institute of Art, and moved to the West coast in 1987. Eric finds constant inspiration in the scale and diversity of the California culture and landscape, and will forever love the mix of natural beauty, urban grit, and human diversity on display in San Francisco. Eric met his wife Annie Galvin in Berkeley in 1998, married in 2001, and started 3 Fish Studios in 2007.