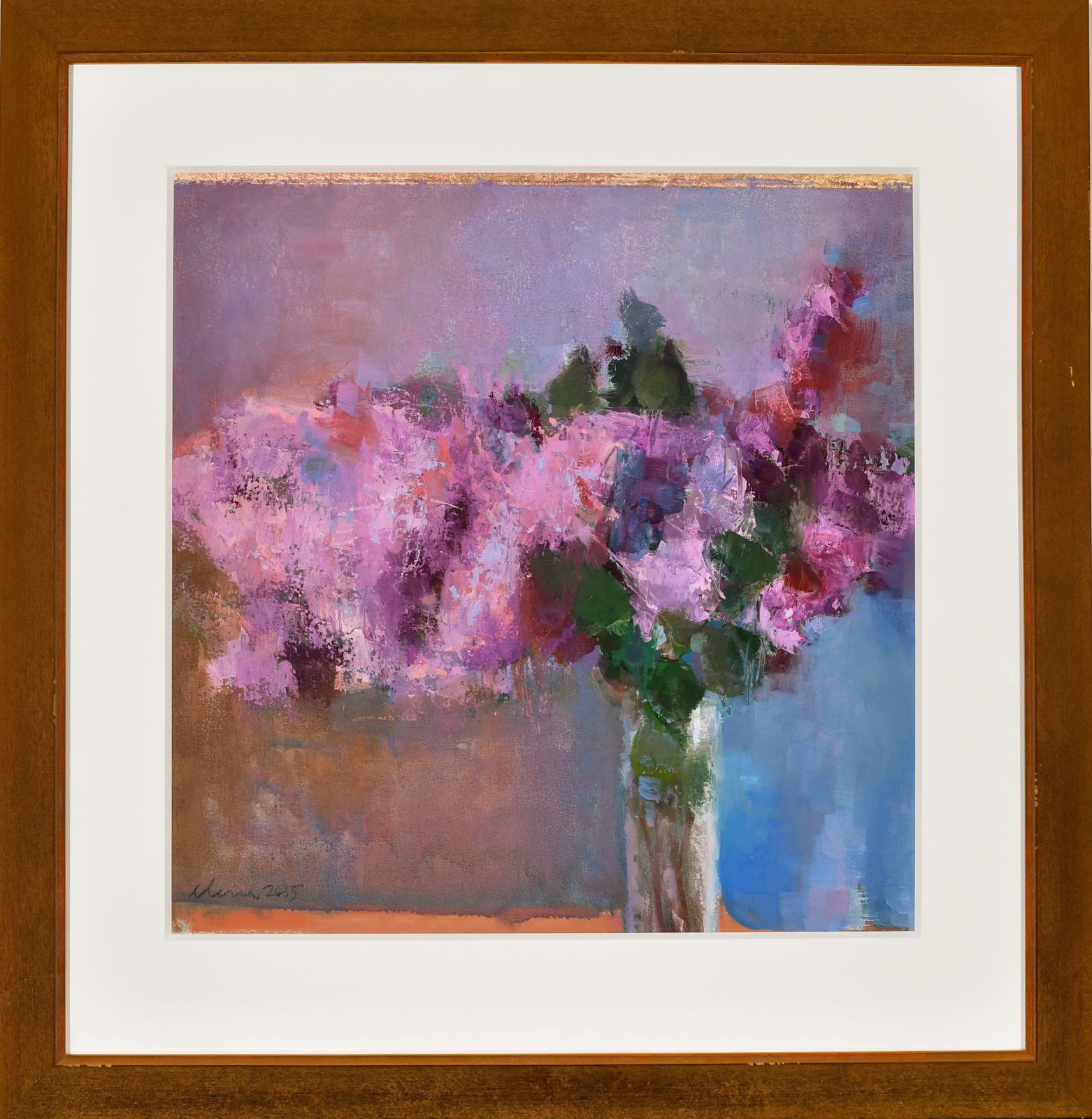 Lilac
Paintings
17" x 17"
Signature on the front
oil and gold leaf on paper, framed
Retail Price: $4500
Minimum Bid: $1350
Buy It Now: $6750
Elena Zolotnitsky lives and paints in Oakland. She was born in Moscow in 1961 and graduated from Moscow Cinema Academy in 1986 with an MA in Fine Art and Animation. Until 1989, when she immigrated from Russia, Elena worked as a creative director in animation production, a freelance illustrator, and a poster designer. She also started her career as a painter. In the past 25 years, she has been recognized by major American art institutions like Communication Arts, American Society of Publication Design, and Society of Illustrators. Her art has appeared on the cover of the New York Times Book Review, 7×7 magazine, Baltimore Magazine, American Art Collector, and numerous editorial publications across America and in Russia. She is represented by Pryor Fine Art in Atlanta, Selby Fleetwood Gallery in Santa Fe, Andra Norris Gallery in Burlingame, Paul Mahder Gallery in Healdsburg, and SFMOMA Artists Gallery. She is a very versatile painter and a true believer that ART transforms us not with what it contains, but with what it creates in us––the constellation of interpretations, revelations, and emotional truths. Her major inspiration is the painting practice itself and risk-experiment as a considerable part of the joy of doing.