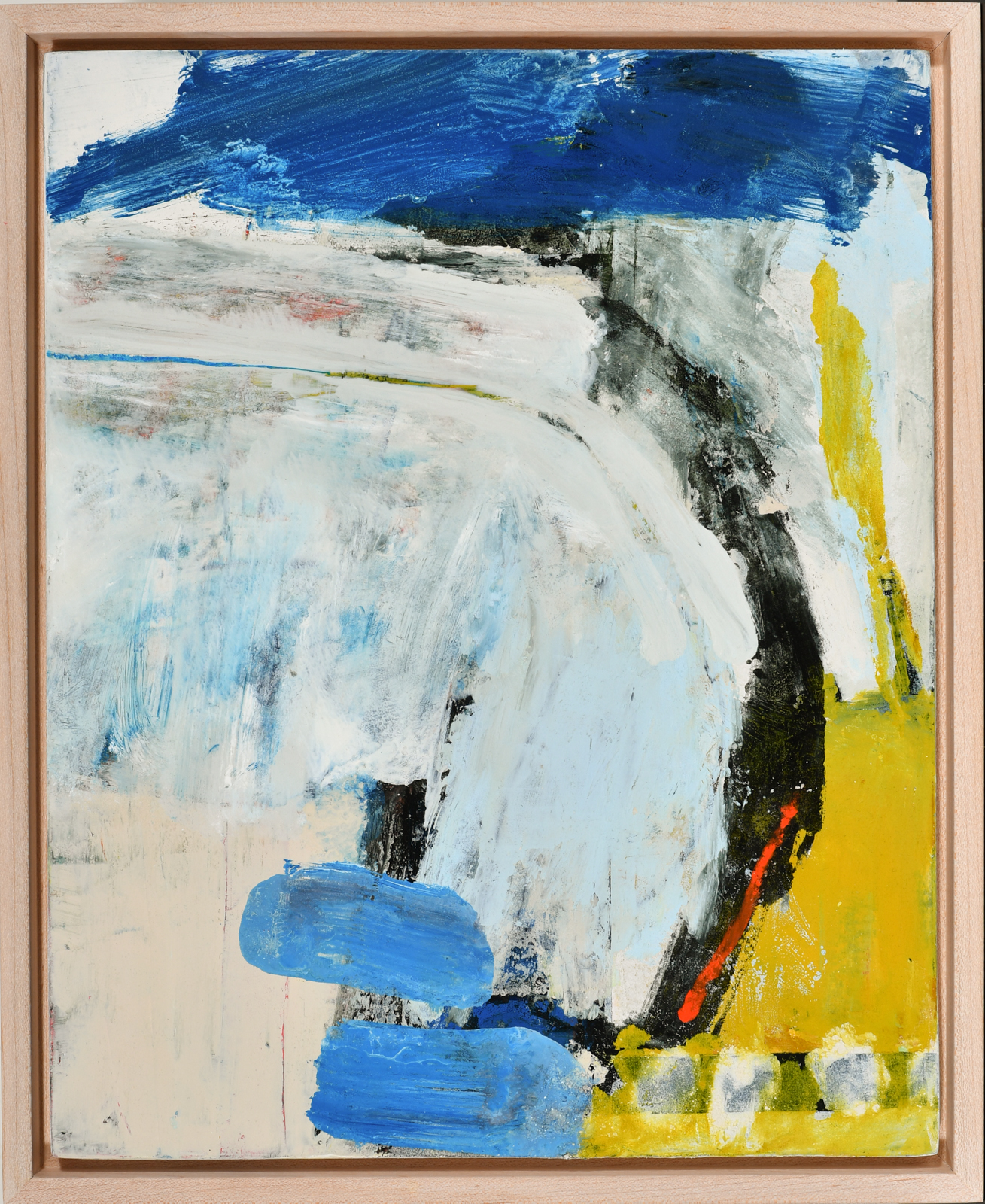 Liminal
Paintings
8" x 10"
Signature on the back
Oil and cold wax, framed
Retail Price: $800
Minimum Bid: $275
Buy It Now: $1200
Detroit born artist Beth Billups' oil and cold wax paintings explore abstraction and express narratives that are at once personal and universal. Her use of familiar imagery, mark making, and repetitive patterns balanced by lush color, depth and texture to invite the viewer into each piece. Her creative process begins with color, shape and line. Each mark or shape informs the next and accidents along the way make room for spontaneity and improvisation and allow each piece to unfold organically. Her work is a reflection of her surroundings and a meditation on our connection to the natural world and to each other. Over the past 15 years her encaustic and oil and cold wax paintings have been included in numerous publications and her work has been collected in the U.S. and abroad. She currently lives, paints and teaches in Ann Arbor, MI.