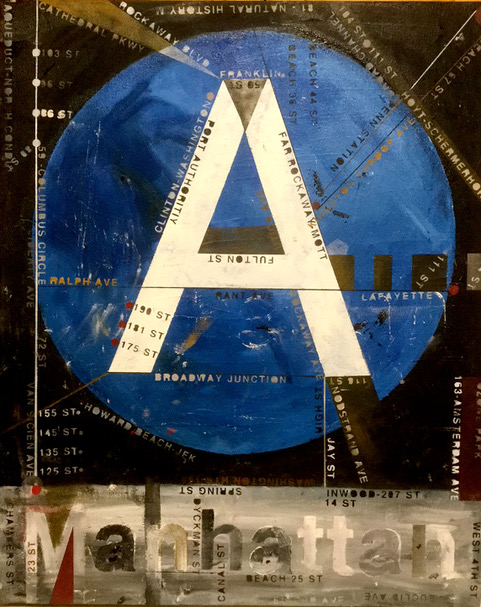 A Line
Paintings
24" x 30"
Signature on the front
Oil painting, hang ready
Retail Price: $2400
Minimum Bid: $850
Painter and artist, Blair Bradshaw's paintings and constructions tend to focus on the graphic simplifications of larger, more complicated systems. Whether it's the periodic table or illustrations of war planes, submarines and tanks, the bulk of his work often operates on two levels. Initially a colorful representative iconography is presented. Beyond that is the complicated and, sometimes, messy reality this iconography represents. A rigid grid is commonly employed in these paintings, a crude system in itself that attempts to tame the otherwise chaotic nature of the brush work found in each quadrant. Blair was born in Dallas, TX and went to film school at the University of Texas in Austin. After a demoralizing stint in the film business in Los Angeles he moved to San Francisco, continued to make short films and also started painting. Soon painting became his main focus. From there he moved to New York for a few years, keeping studios in both San Francisco and Brooklyn. Now he lives in San Francisco working out of a studio in the Bayview district of the city.