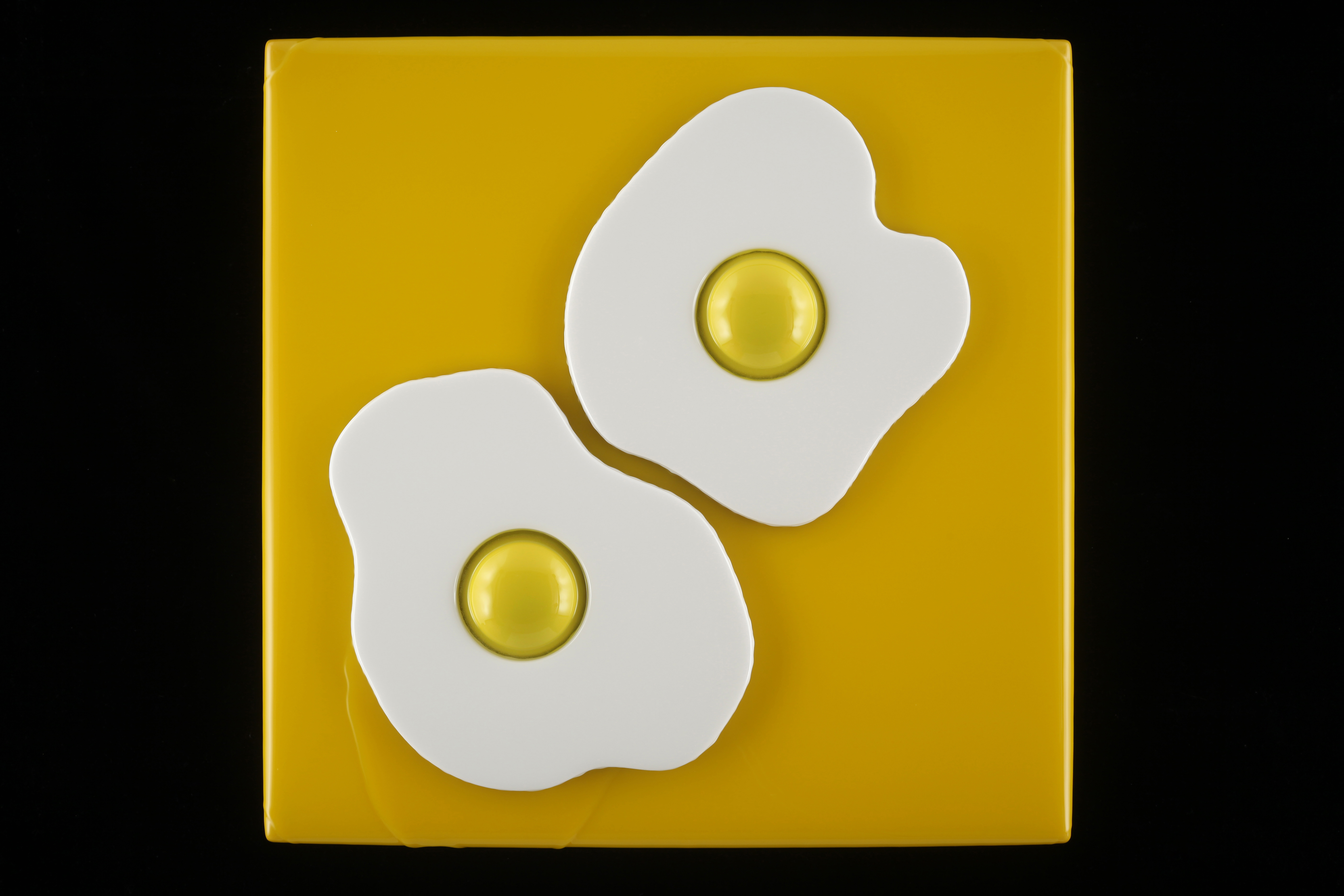 Los Huevos Grandes
Mixed Media
23" x 23"
Signature on the back
Resin, paint, and acrylic forms, hang ready
Retail Price: $3800
Minimum Bid: $1100
Lucky Rapp is a San Francisco-based visual artist with a background in both fashion and art. Her self-taught style is often characterized as being text-based. Her methodology incorporates layers of resin, paint, and acrylic forms that create texture and depth within the dialogue of her work. Lucky's approach is process-oriented and physical. The end result combines inquisitive statements that play with both language and the potency of graphic communication, while the three-dimensional nature of the layered resin fosters a sculptural reflective quality. Lucky's work has been exhibited in solo and group shows across the United States and Europe.