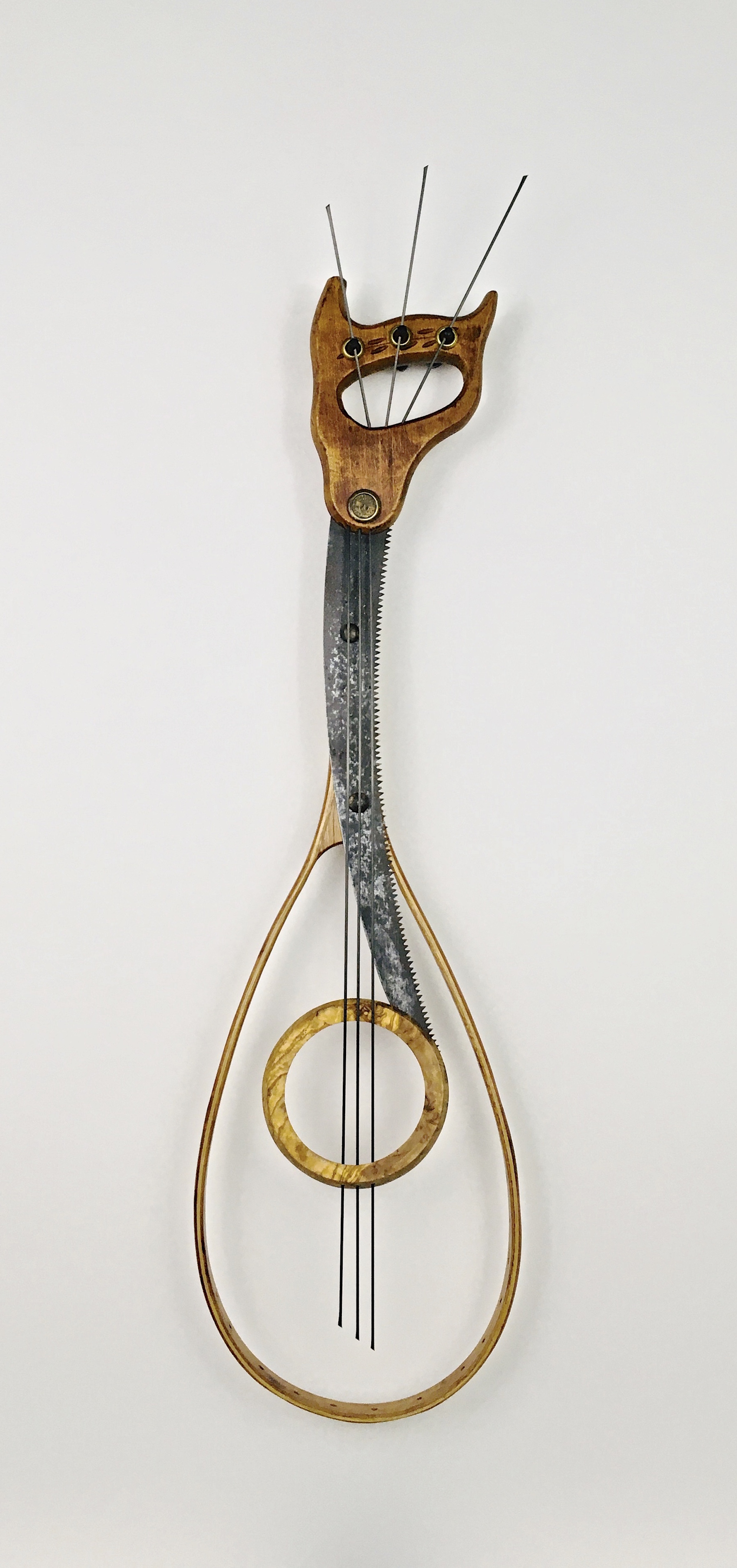 Lyrical
Sculpture
8" x 30"
Signature on the back
Assemblage sculpture of fly-fishing net hoop, antique pruning saw, olive wood ring, and carbon fiber rods, hang ready
Retail Price: $1800
Minimum Bid: $650
O'Donnell's generation of boys grew up building tree forts, customizing their bicycles, and demonstrating a total disregard for the printed assembly instructions needlessly included with our model car kits. His life-long fascination with creative uses of varied materials continues to inform hi body of work. Growing up during the 1950's and 60's in Washington, DC – working in his father's bookstore and mother's antique shop – enriched his love of the written word and honed his appreciation of handcrafted vintage objects. Graduating from the San Francisco Art Institute further enhanced his innate artistic skills. However, his intuitive and creative use of ordinary objects has always guided his artistic compass. Like a Noir novel, his sculptures remain a mystery to him until they're done. Then like a good book, he passes them along to others to take home and enjoy.