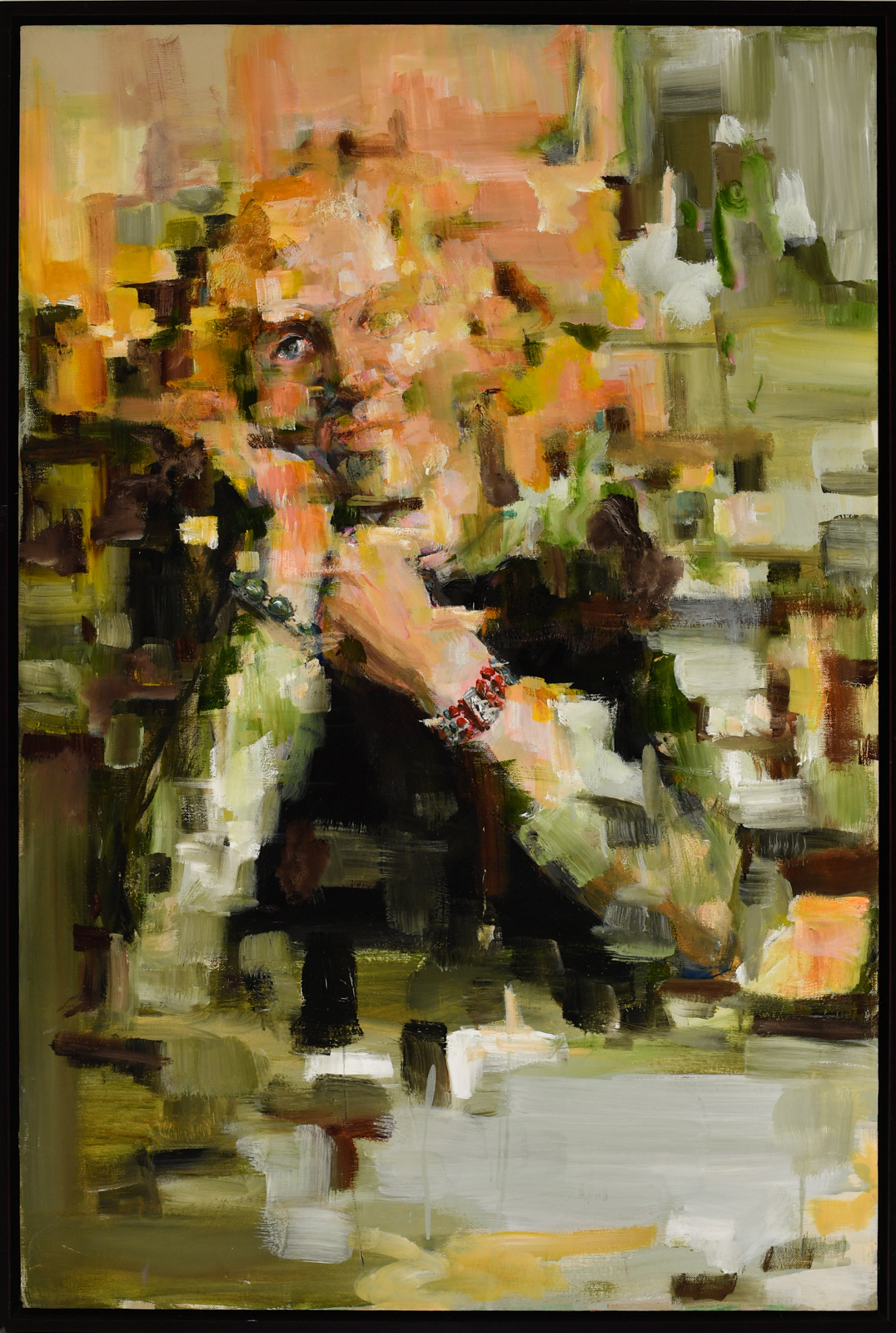 Man in Green
Paintings
25.5" x 37.5"
Signature on the back
Oil on canvas, hang ready
Retail Price: $5000
Minimum Bid: $1500
Buy It Now: $7500
Michelle Tanner
Michelle's paintings are about the timeline of human life, and its effect on art. The energy of her work derives from the paintings' constant push/pull of disintegration and the ensuing impermanence. As we age, we become less visible by losing our contrasts and edges. The physical markers of our uniqueness fade, leaving a more abstract version of our former selves. But there is beauty in this process. Michelle received her BFA and MFA in Painting from the University of Illinois, Champaign Urbana. Over the years she taught art at many levels, from high school through university. Several years after moving to California in the 90s, she gave up teaching to spend more time in my studio. She believes artists must learn to really see, before they learn to translate their perception into art. Over time, the importance of exploring the creative psyche through painting has become her raison d' etre. She has collectors from San Francisco to Riyadh, Saudi Arabia.