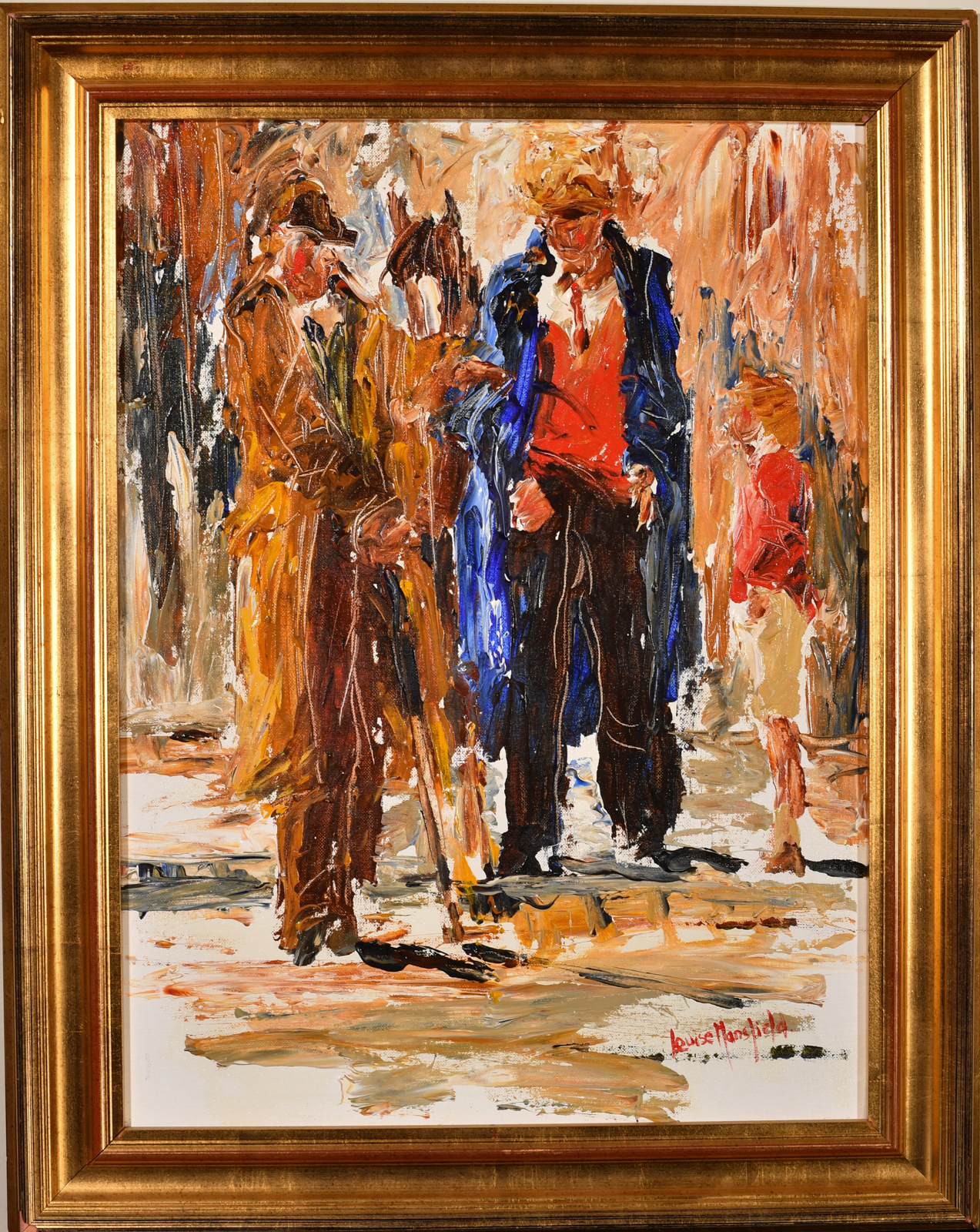 At the Market
Paintings
23.5" x 29.5"
Signature on the front
Oil on canvas board, matted and framed
Retail Price: $500
Minimum Bid: $175
Buy It Now: $750
Louise Mansfield
Louise Mansfield's work is instantly recognizable. Her use of color, the texture she creates and movement all lead to the final picture that is Mansfield. She began painting in early childhood and developed a distinctive style. She was born in Dublin, Ireland, and never had any formal art education. Instead she spent a lot of time in art galleries and reading art books. She was influenced by the Impressionists and color and movement are very important to her work. She uses her interest in people as inspiration for her work. Beach scenes of girls walking on a beach in Cape Cod, old men sharing a memory in the South of France, a pub scene in the Yorkshire Dales, England, or a horse fair in Killarney, Ireland. Her work has been exhibited throughout Europe including shows in London, Dublin and the Biennale in Florence, Italy.