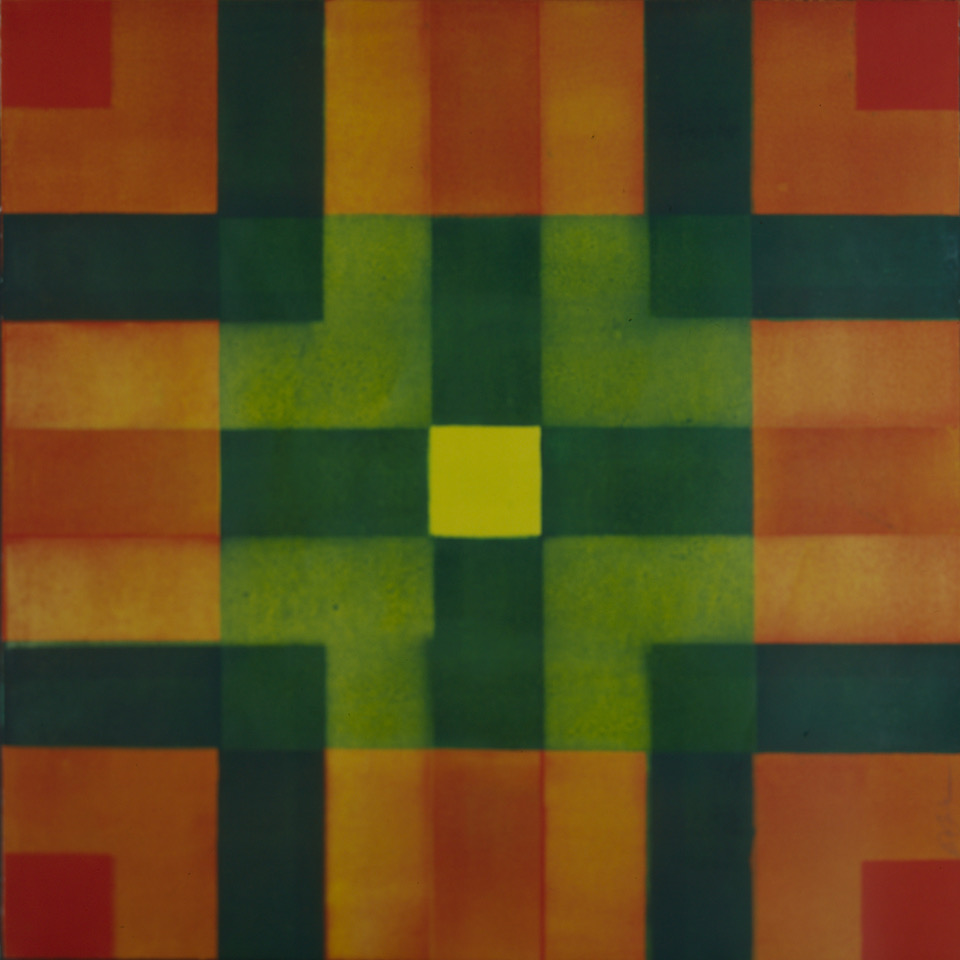 Meditations on the Square #28
Drawings & Prints
29.5" x 29.5"
Signature on the front
Multidrop monotype, unframed
Retail Price: $2000
Minimum Bid: $700
Buy It Now: $3000
These new monotypes were inspired by sources as varied as traditional quilts, Islamic tile patterns, and the music of Phillip Glass. They also continue my obsession with the square as compositional structure. The geometric composition provides a structure, like a sonnet, that allows for infinite variations. This series was built up from many printings of different colors as well as ghost images from repeat printings The results have an inner radiance and joyful intensity.