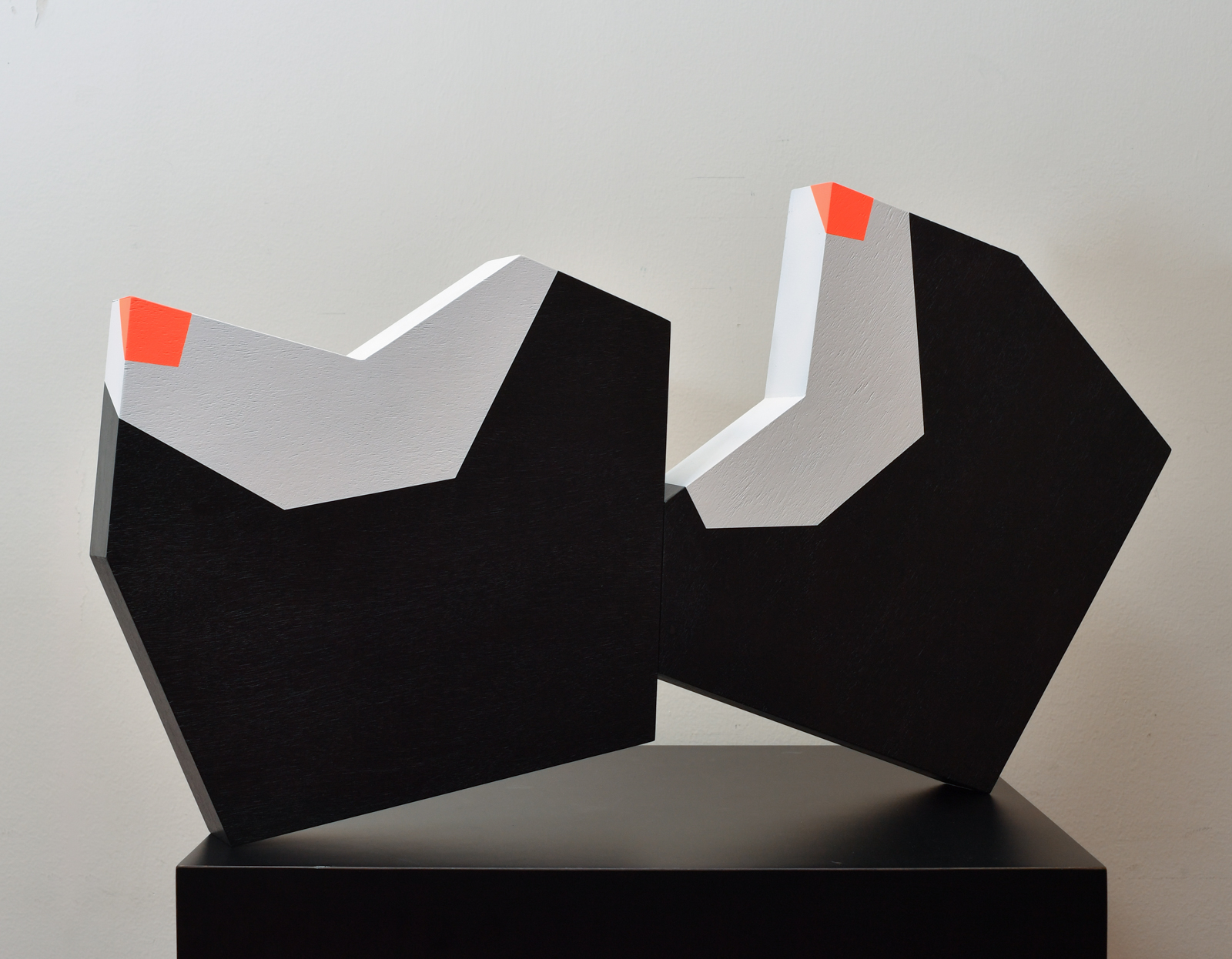 Mirror Diptych
Mixed Media
35" x 19"
Signature on the back
Two polygon panels bolted together with black, white and fluorescent orange color blocks, hang ready
Retail Price: $900
Minimum Bid: $300
Buy It Now: $1350
Kelly DeFayette
Kelly DeFayette is a Bay Area colorist who works on wood panels in shapes that vary from the traditional, to circles, and then irregular and tessellating polygons. Moving from smaller tessellating works towards larger installations and groups of irregular shapes, she continues to push towards a more sculptural finish and to remove evidence of the makers hand from the finished work. Kelly's work is included in the following collections: Morgan Stanley, New York; Morgan Stanley, San Francisco; Influencer 50, San Francisco/London; Vendini, San Francisco; Martin Building Company, San Francisco Mint Plaza; and Stanford. She has lived in San Francisco since 1997 and has worked out of Norton Factory Studios in Oakland for the past six years.