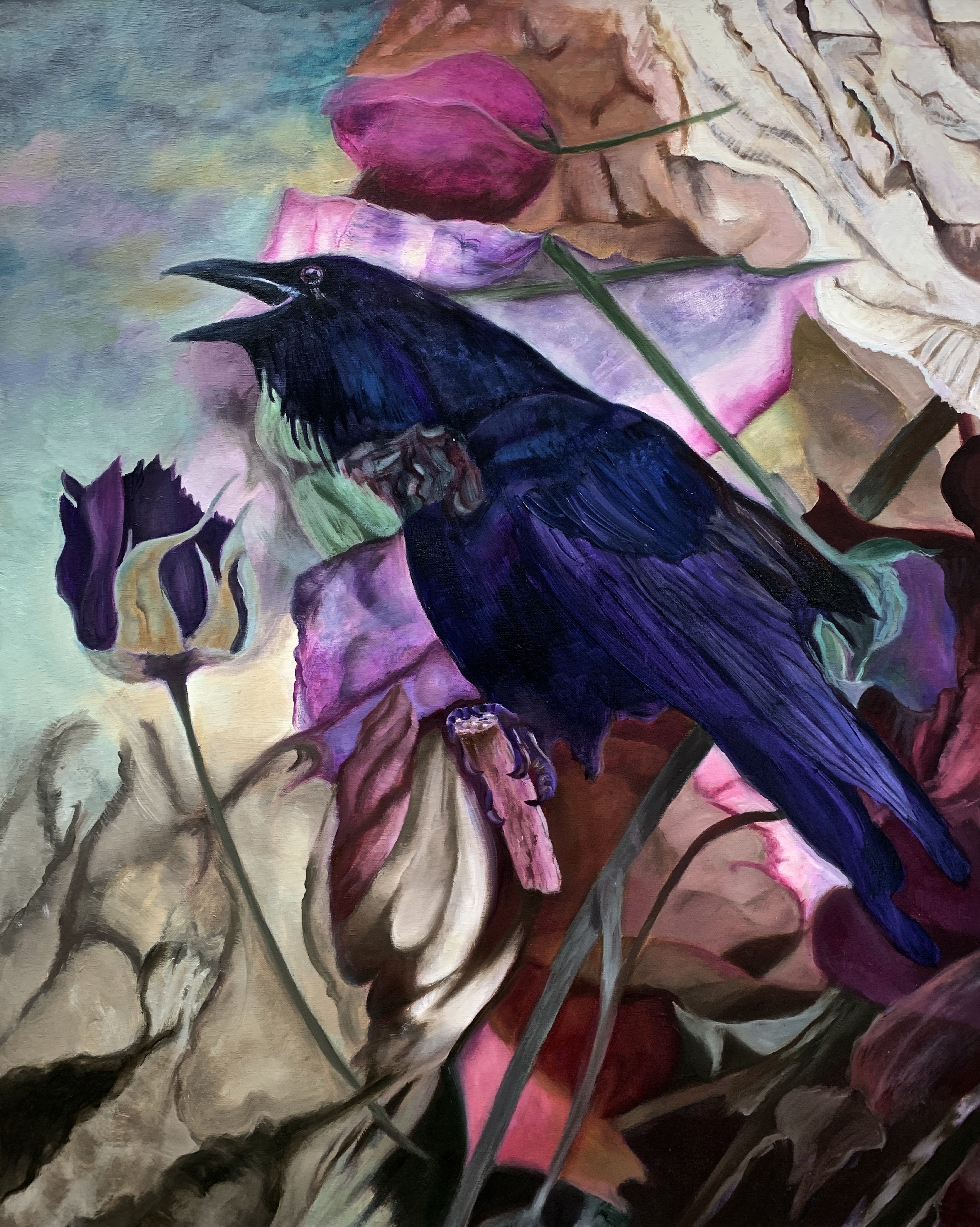 The Narrative of Nature
Paintings
24" x 30"
Signature on the front
Oil on canvas, hang ready
Retail Price: $1500
Minimum Bid: $550
Buy It Now: $2250
Sanda Manuila creates oil and mixed media pastel and gouache paintings, which are stylized representational images from which exude an allegorical quality. Her visual stories depict a state of mind in which the boundaries between dream and reality have become very fluid. Her purpose is to make art that depicts the challenging path of life in these disturbing times, and that warns about the danger of the denial of climate change. By charging her work with emotional energy, Manuila engages the viewers to wonder about what they see and how they feel.