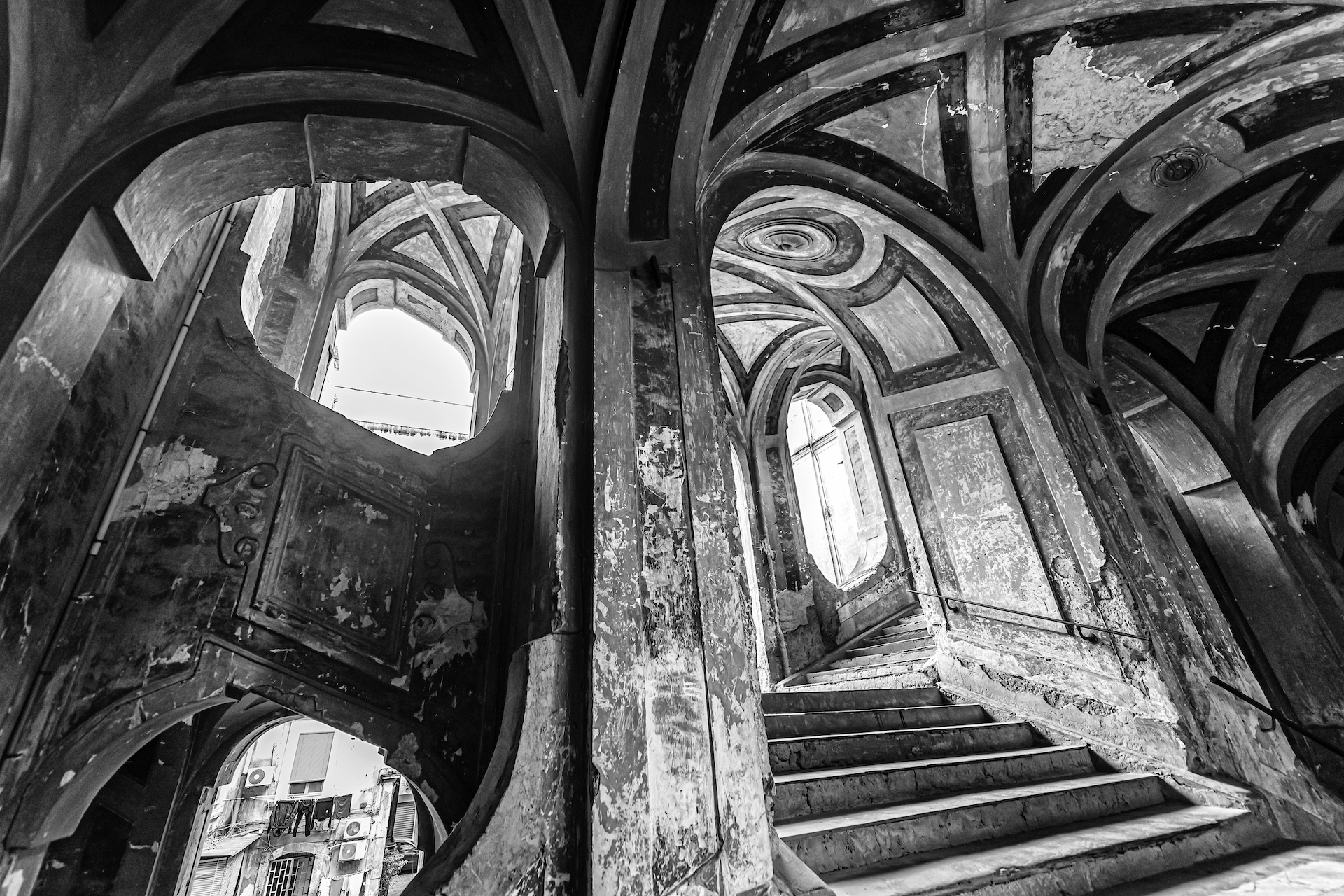 Palazzo Sanfelice
Photography
25" x 20"
Signature on the front
Archival Print on fine art paper in Black Wood Molding Frame and Black Mat
Retail Price: $500
Minimum Bid: $175
Buy It Now: $750
The focus of Marco's work is to catch landscapes and glimpses that convey a feeling of suspension and magic. Through photography, he seeks peace and significance. His images are a reassuring gate to something spiritual and metaphysical beyond the visible. He believes that art can remove the dust from our ordinary lives and that it can be a leap towards something higher and spiritual. Marco is a Bay Area-based photographer who has studied at the Rome University of Fine Arts and at the Central Saint Martins School of London. He started out as a painter and then discovered his passion and talent for photography. The focus of his work is to convey an idea, a message or an emotion through photographs. His work has been showcased in many exhibitions throughout the U.S., Italy, Germany and China.