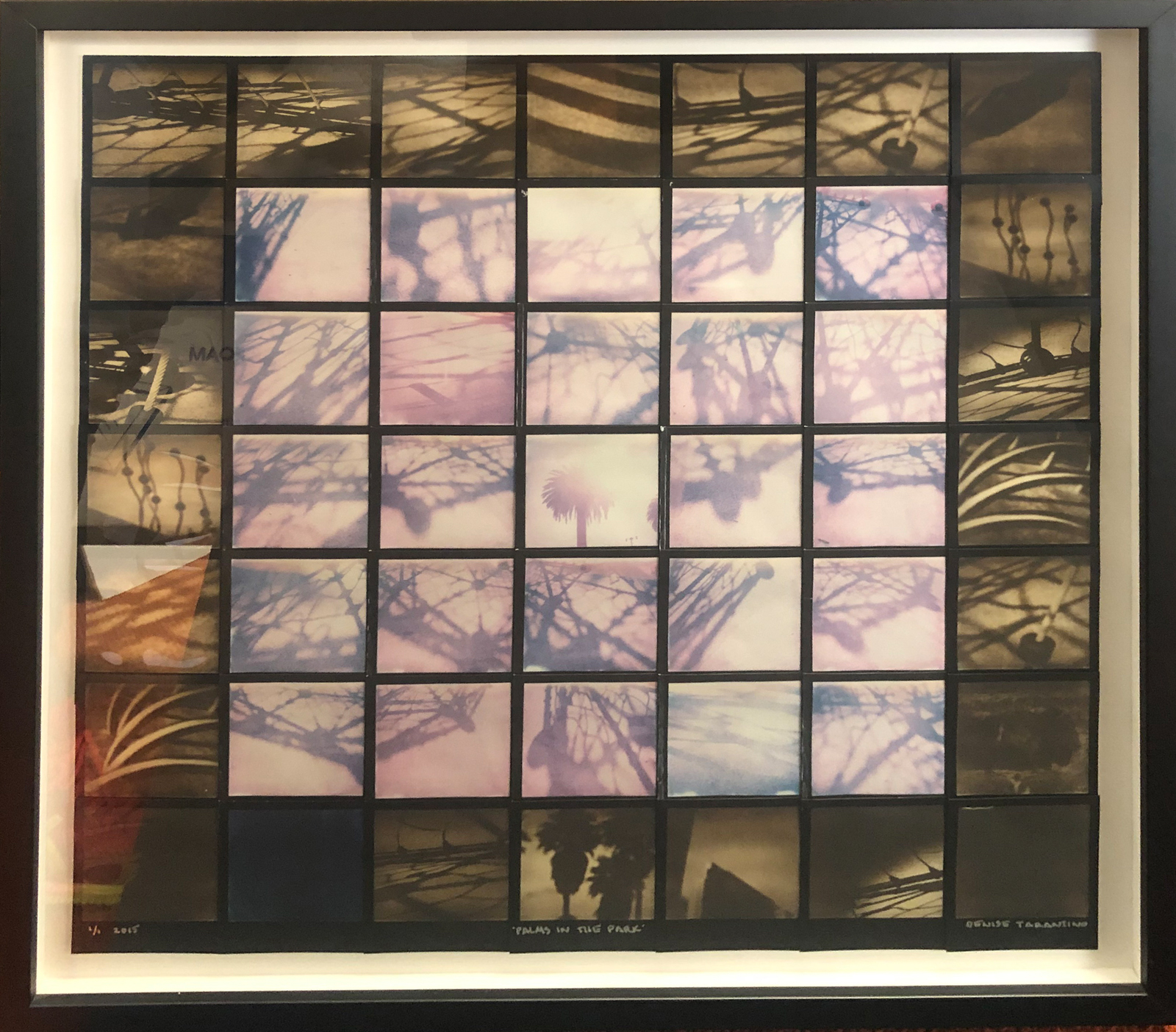 Palms in the Park
Photography
26" x 26"
Signature on the front
Original poloroid collage
Retail Price: $2400
Minimum Bid: $850
Tarantino obtained a BFA in design and photography from Kutztown University. After completing her undergraduate work, she continued her photographic studies at the International Center for Photography, NYC. Born with osteogenesis imperfecta (OI), a serious bone condition that also led to profound hearing loss, she has been physically restricted since before the age of one. As a disabled artist, Tarantino developed her "observer's lens," which is what she defines as her ability to find the hidden nuances and humor in circumstances and places that are often overlooked. It's with this same trained eye that she illuminates the forgotten treasures held within the offbeat objects, roadside stops and forgotten places of our rural American landscape. Tarantino incorporates her lifelong preoccupation with salvaging and upcycling photographic equipment into her imagery. Her ability to retrofit cameras, build DIY lenses and alter film, leads to unexpected outcomes that push traditional photographic boundaries. Her work is shown and collected internationally. As an accomplished fine art photographer she's received awards from galleries and museums throughout North American and was named one of the top 100 emerging fine art photographers by Photographer's Forum magazine, an award-winning quarterly publication dedicated to quality reproduction of photography.