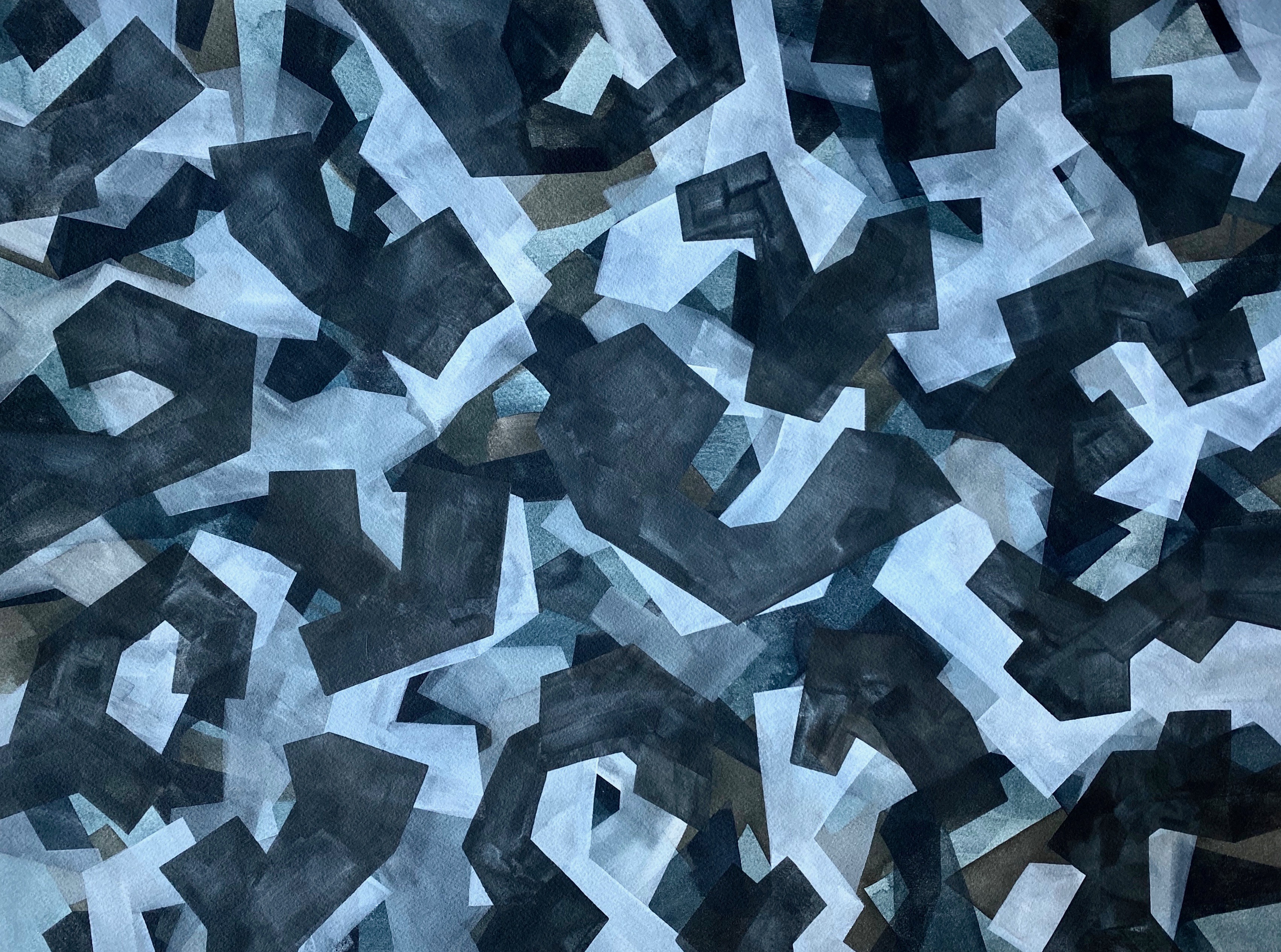 Polygon Pond Painting
Paintings
36" x 24"
Signature on the front
Watercolor on paper, framed
Retail Price: $800
Minimum Bid: $275
Buy It Now: $1200
This watercolor painting explores transparency and depth, imagining what is revealed or obscured by the repetition of similar forms inspired by meditation pools. Mason is a San Francisco native, collector, and artist with an interest in the imperfect, forgotten, and quiet. He is currently studying sculpture at the Rhode Island School of Design as an undergraduate.