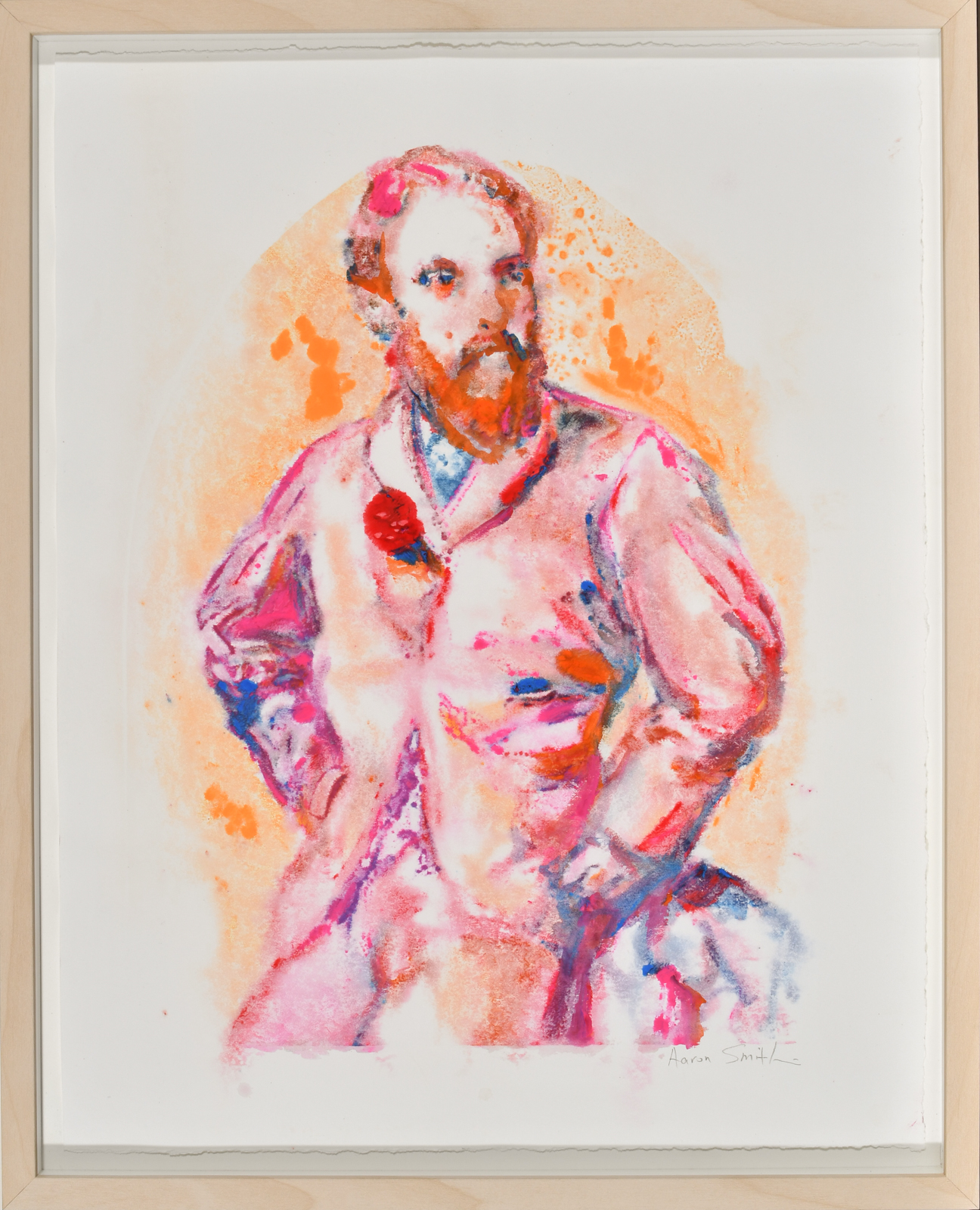 Poser
Drawings & Prints
16.75" x 20.75"
Signature on the front
Monoprint on paper, framed
Retail Price: $500
Minimum Bid: $175
Buy It Now: $750
Aaron Smith
Aaron attended the Art Center College of Design in Pasadena where he is now an associate chair. His work has been featured in solo exhibitions in galleries in Los Angeles, Chicago, and New York and in group shows at galleries and museums nationwide including the Laguna Art Museum, the Frye Art Museum and the Museum of South Texas. He was the first artist in residence at the J. Paul Getty Museum. Smith currently resides in Silver Lake with his husband Tom and their dogs Flora, Miles, and El Capitan. The Victorian/Edwardian eras have long fascinated Aaron. For years, he has collected vintage photographs of men of the period. To him, these men represent a masculine ideal, if largely a constructed one. Their bearded faces and distinguished attire are spectacular, while their stiff poses and serious expressions belie an existential vulnerability. In each of Smith's impasto portraits, woozy colors and aggressive surfaces act as a foil to the sitter's stoic pose, reflecting a giddy ambivalence to nostalgia. This work has found support from a convergence of interrelated subcultures including Neo-Dandyism, Bear Culture, as well as Beard and Mustache Enthusiasts. The artist shares a desire to revel in the exaggeration of masculinity's archetypes, mining past forms of male identity in an attempt to free them of any heteronormative constraints.